The annual SBS Gayo Daejeon held on December 24 was packed with our favorite K-pop idols to celebrate the holidays with unforgettable performances, including the 5-member girl group Newjeans. NewJeans paid homage to K-Pop's second generation through Wonder Girls' hit song "Tell Me."
So, let's have a closer look at what the girls brought to the table this year! We've collect the link for you, only click the link and find the same clothes.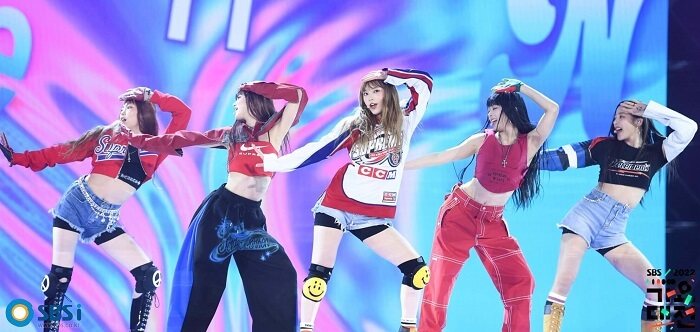 Please note: This post contains affiliate links to products we trust and recommend. If you choose to purchase a helpful product using these links, we may receive a small commission for referring you – at no extra cost to you. These funds help us keep this blog up and running.
Danielle
Danielle is the first one on our list, who absolutely slayed in a fantastic brown top from Cfierce and a bow-detailed pleated skirt from Alessandra Rich. And to add glam to her outfit, she opted for purple cotton leg warmers from W.I.A, a Mary Jane shoes from JennyFax.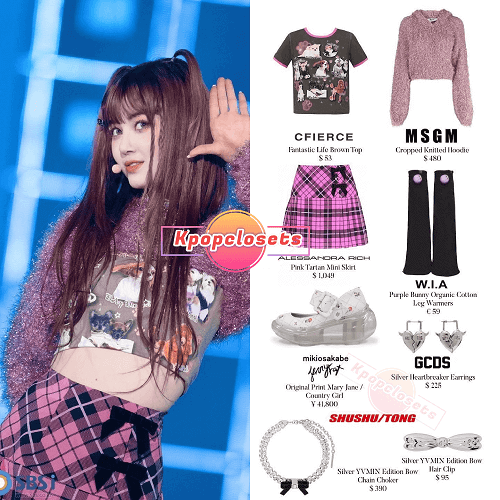 4.purple bunny organic cotton leg warmers
5.original print mary jane country girl
Haerin
She looked as cutely as a cat in her hello kitty outfit, which featured a pink embroidered hello kitty top with pink zip-up hoodie paired with jemma skirt from Glowny. She wore silver bow necklace from Shushu/Tong x Yvmin and SSENSE Exclusive Oversized Y Heart Belt from Y/Project.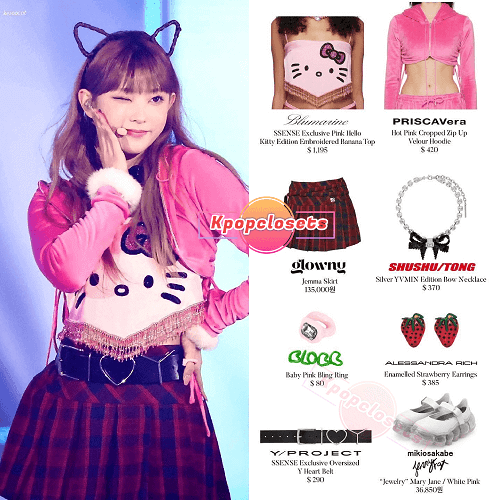 1.hot pink cropped zip up velour hoodie
3.jewelry mary jane white pink
Hanni
We're obsessed with this pretty and cute look Hanni brought to the table, which consisted of Fur-Trimmed Cardigan from Blumarine and Broken Short Skirt from KEISUKEYOSHIDA.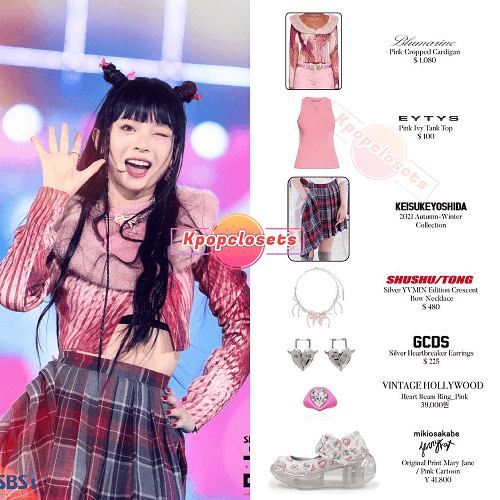 3.original print mary jane pink cartoon
Hyein
No one can resist such a cool girl like Hyein. This gorgeous pink look of Hyein's featured a chic Zip Moto Jacket from Hysteric Glamour x Kiko Kostadinov. She wore a Caroline Tartan Check Mini Kilt Skirt from Vivienne Westwood.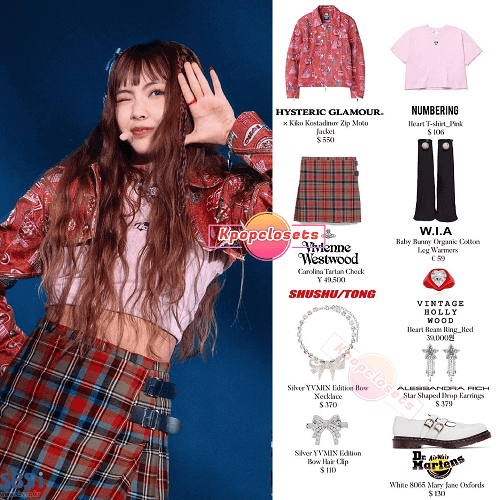 1.kiko kostadinov zip moto jacket
4.baby bunny organic cotton leg warmers
5.white 8065 mary jane oxfords
Minji
She looked drop-dead gorgeous when she appeared wearing a pink Cropped Cardigan in Cotton Chenille from Alexander Wang, paired with Chain Crop Top from Paco Rabanne.
The Purple Mariposa Mini Skirt from Collina Strada makes the look perfect.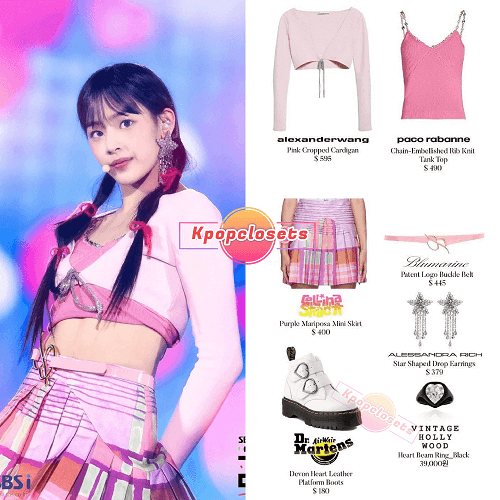 2.chain-embellished rib knit tank top
4.devon heart leather platform boots
OK girls, there are the outfits brand of the Newjeans at SBS Gayo Daejeon 24th december 2022.
For K-Pop fans tuning into the year-end award ceremonies, it's been difficult to tell that NewJeans is a rookie group. From their commanding stage presence, confidence, and the hype of the crowd when they're on stage, NewJeans has solidified themselves as a top 4th-gen group only five months into their debut.
They completely switched up their style for their performance; the group performed their hit song "Attention" with a powerful dance break. The group wore chic athletic wear for their "Attention" stage, perfect for their youthful style.
The girls brought us a impressive show, below is the netizens's comment: They are very talented girls that are teenage age.I totally agree on loving them.I have stanned new jeans since attention came out,and when I randomly saw a instagram account with news jeans. So I have always loved them.On phoning they are so friendly,they are like as if they were my friends.There songs just play through my head all day 24/7, and when I watch their videos,they have such positive energy.
If you like this post, share it with a friend who might like it as well. And don't forget to follow our Pinterest Page for more news on Korean fashion & beauty!