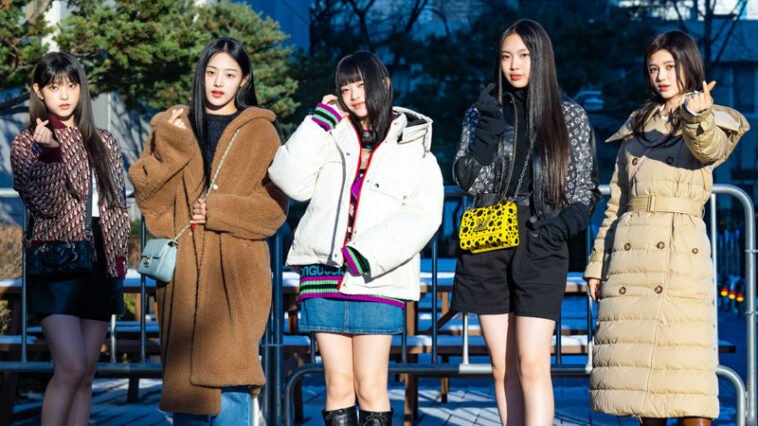 If there's one thing NewJeans excels in, besides singing and dancing, it's definitely their ability to choose fashionable outfits that leave everyone in awe.
On the way to KBS Music Bank, the girl group made a fashion statement by showcasing a wide range of winter-ready outfits that are definitely worth taking note of.
Let's take a look at them below. We collect the product link for you! Just click and buy it !
NewJeans' Outfits on the Way to KBS Music Bank on January 27, 2023
Please note: This post contains affiliate links to products we trust and recommend. If you choose to purchase a helpful product using these links, we may receive a small commission for referring you – at no extra cost to you. These funds help us keep this blog up and running.
Haerin
Haerin showed off a super stylish, all-Dior ensemble consisting of a bomber jacket, cotton T-shirt, skort with a 'CD' buckle, a small Lady D-Joy bag, and ankle boots.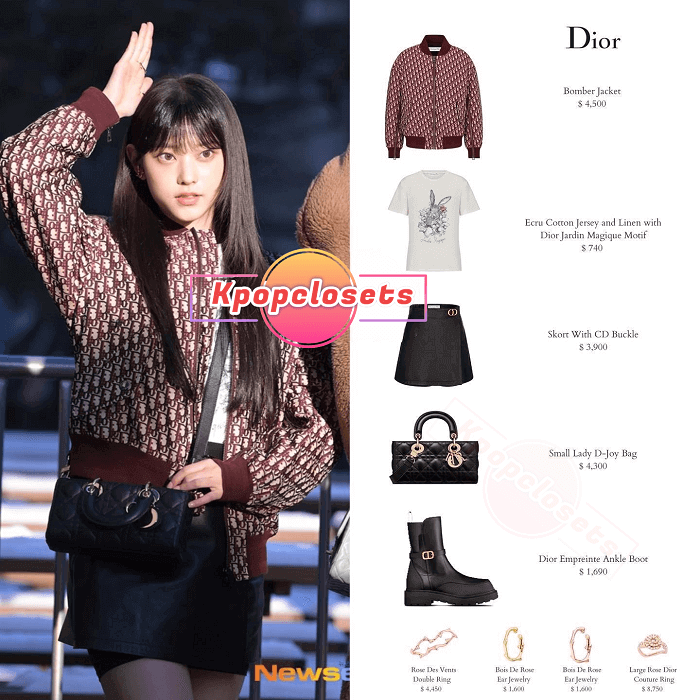 Danielle
Danielle's fashion sense is always on point, and this was no exception on her way to KBS Music Bank, where she donned a fashionable down-filled cotton gabardine puffer coat, leather over-the-knee boots, and a mini Freya canvas & leather tote, all from Burberry.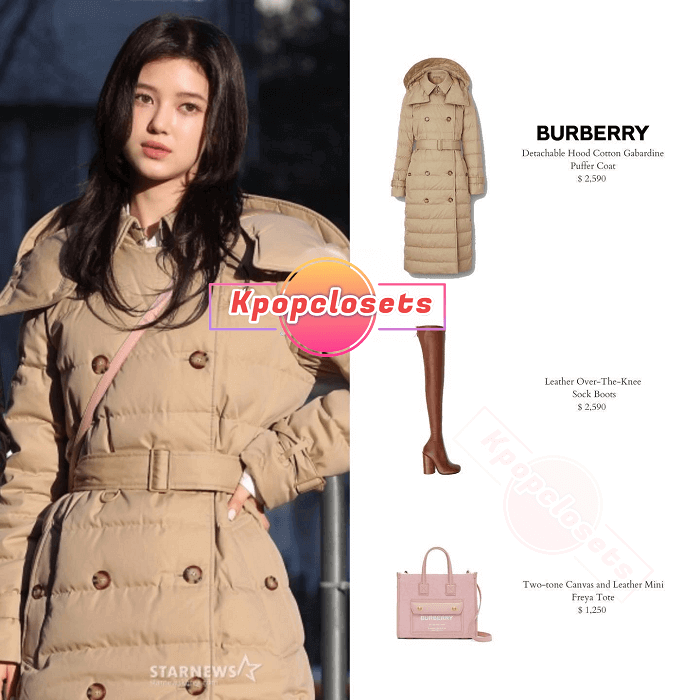 Hanni
Hanni was dressed in Gucci from head to toe, with her winter outfit including a GG canvas hooded padded jacket, wool patterned jacquard jumper, Horsebit 1955 mini bag, and GG shearling effect knee-high boots.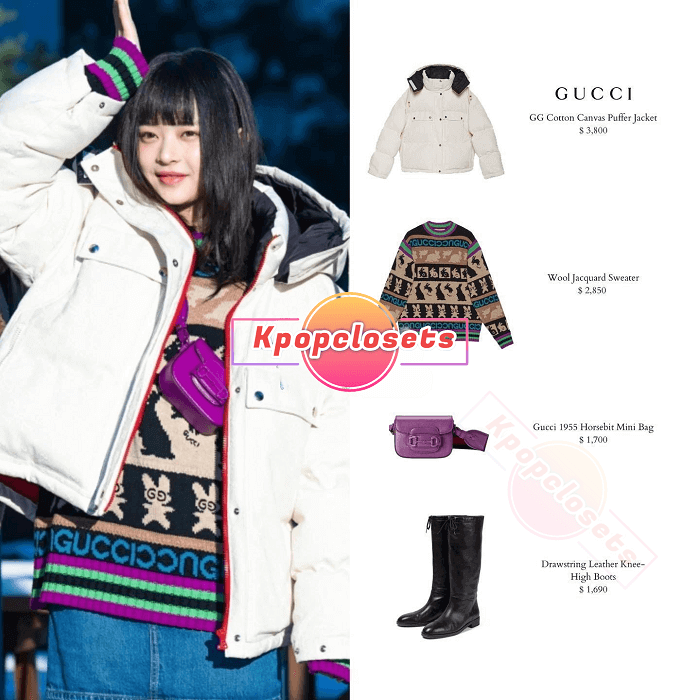 Hyein
Hyein looked like a million bucks in Louis Vuitton's monogram denim bomber jacket, high turtleneck compact knit sweater, oversized pocket cotton drill shorts, LV Archlight-2.0 platform ranger shoes, and LV X YK twist PM bag.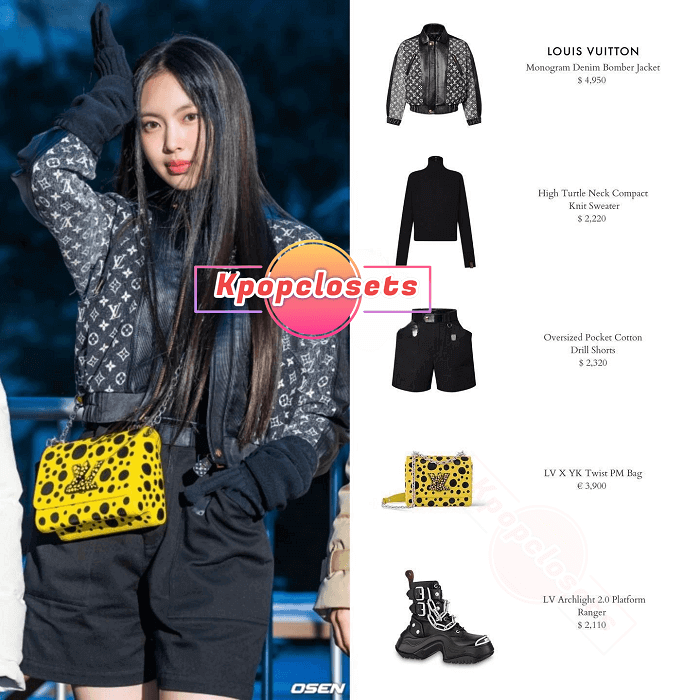 1.Monogram Denim Bomber Jacket
2.High Turtleneck Knit Sweater
5.Lv Archlight 2.0 Platform Ranger
Minji
Finally, Minji showed up looking her cutest in a teddy bear icon coat by Max Mara and a pair of stylish sneakers by Chanel.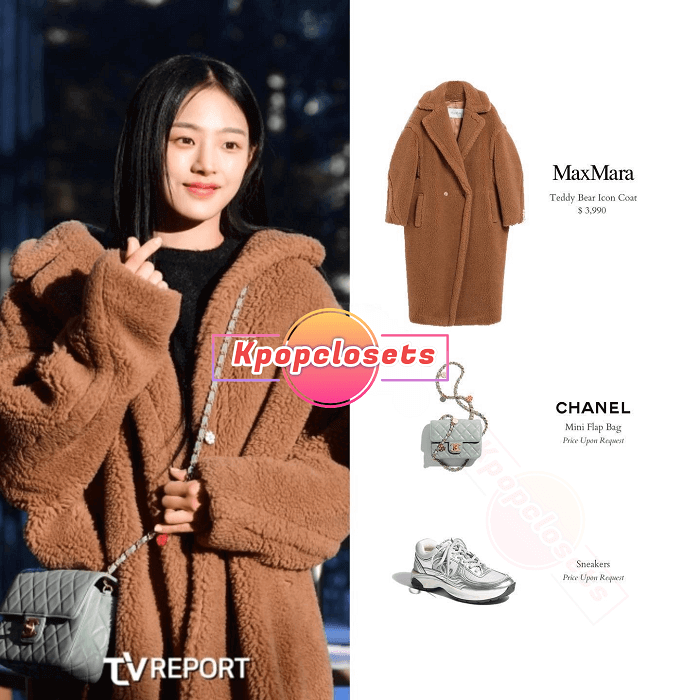 If you like this post, share it with a friend who might like it as well. And don't forget to follow our Pinterest Page for more news on Korean fashion & beauty!
Below were the netizen's comments on Newjeans :
sometiz : The aesthetics and the song have a strong Back Rooms vibe lol
salvtoria : As someone who uses kpop as escapism this makes me cry I can't stop crying. I remember my school days as worst period of life and K-pop was the only thing that got me through when I was so lonely and bullied. But there comes a point where you need real love instead of watching people be happy on a screen and satisfying yourself through that. The lyrics are so haunting as well and so true. This mv has got me crying like a whale all the memories of being alone sitting alone eating alone all of it comes back Some day maybe I can look back at kpop and smile like this when I outgrow it and find some connections in real life like the girl at the end of side b.
Calydona : Oh, that took a dark turn! I love this approach to storytelling via music videos … My interpretation would be, that his is a comment on certain types of one-sided idol-fan relationship and kpop as escapism in general: Some fans live vicariously through their idols, seeing them happy on camera and imagine being their friends or be like them to escape their own sad lifes.