Newjeans members put together a sophisticated perfect-for-the-cold outfit in their latest airport departure to Thailand. On January 6th, Newjeans arrived at the Incheon International Airport in good spirits as she left for the 37th Golden Disc Awards.
Here are the details about their style. We've collect the link for you, only click the link and find the same clothes.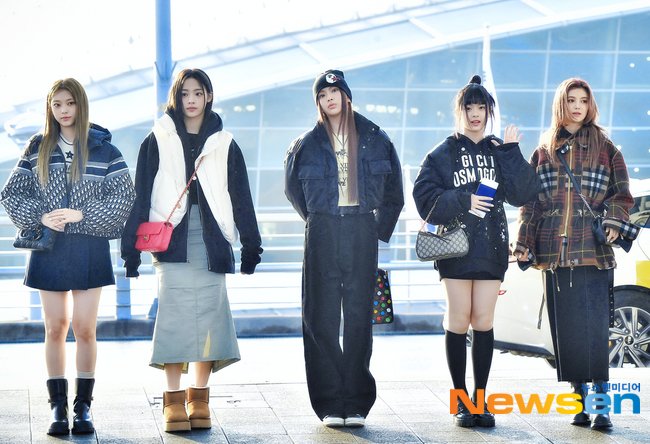 Newjeans's outfit at Incheon Airport on January 6th 2023
Please note: This post contains affiliate links to products we trust and recommend. If you choose to purchase a helpful product using these links, we may receive a small commission for referring you – at no extra cost to you. These funds help us keep this blog up and running.
Minji
In a Single Floral Logo Zip Up Hoodie paired with Reversible Padded Vest, Minji wore a Black Mix Top and a Khaki Nix Cargo Skirt Light. She paired the overall look with Cloudy Maxi Winter Boots Short and completed it with a Mini Flap Bag from CHANEL. The outfit is so much style!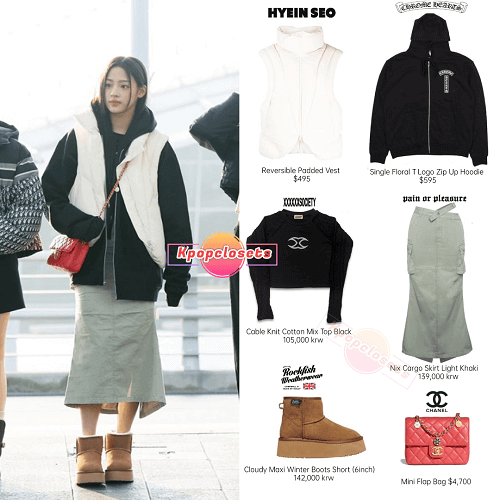 2.cable knit cotton mix top black
Hanni
Next we have Hanni wore a Black Bolero Bomber Jacket and Cotton Jersey Sweatshirt from GUCCI. She paired a GG Matelasse Shoe and a Ophidia GG Small Handbag, all from GUCCI.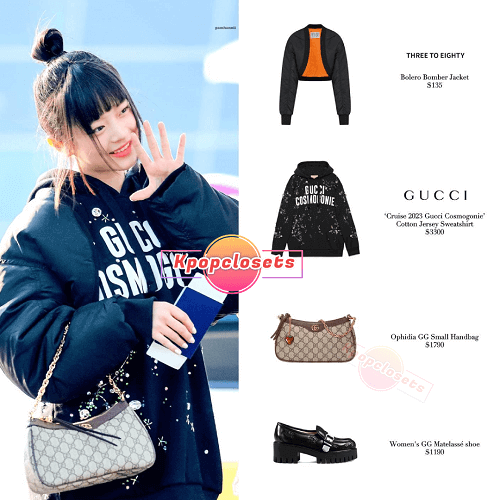 Danielle
Danielle opted for a Zip Detail Check Technical Wool Field Jacket from Burberry and wore a Dark Blue Crepe Jersey Skirt from Kijun. As for Boot, She chose a Black Platform Long Boots from WOOYUNGMI PARIS, and finished her look with a Quilted Leather Small Lola Bag from Channel.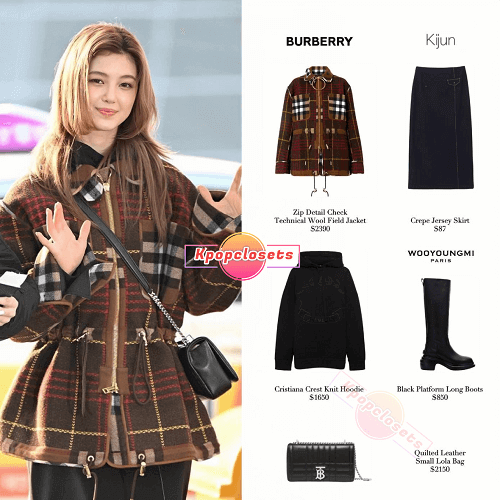 1.zip detail check technical wool field jacket
Haerin
Wow, Haerin is all in DIOR! Cop Haerin's outfit featuring Reversible Cropped Down Jacket and Skort with CD Button, a Dior Empreinte Ankle Boot. And to add glam to her outfit, she opted for Black Small Lady D-Joy Bag.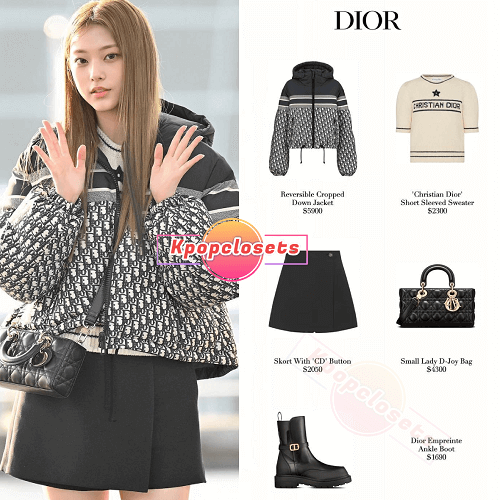 1.reversible cropped down jacket
2.christian doir short sleeved sweater
Hyein
Finally is the cute girl Hyein's style. Hyein pulled off a cute look by coupling a stylish Black Puffer Jacket with a Cable Knit Cotton Mix Top. As a finishing touch, the stunner opted for Head Leather Patched Knit Beanie, a Paperclip Link Chain Necklace with Triple Cross Pendant. The LV OnTheGo MM Bag is definitely the best.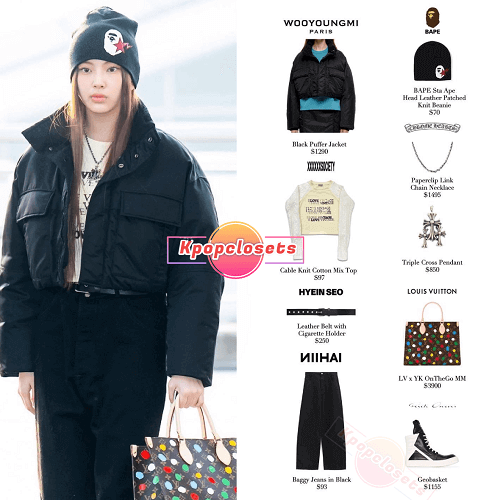 Newjeans will perform the single 'OMG' for the first time at the 37th Golden Disc Awards. OMG' is the lead single of NewJeans' two-track single album of the same title, which was officially released on January 2. In a four-star review of the record, NME's Rhian Daly wrote the 'OMG' is "both a nonchalant shrugging off of the burden of swift success and a steady step forward for a group seemingly already on the path to being K-pop superstars."
NewJeans have also been named part of this year's NME 100, NME's list of 100 essential emerging artists for 2023, in which they were commended for their "effortlessly cool girl-next-door charm and uniquely Gen Z spin on nostalgia".
The 37th Golden Disc Awards took place on January 7, celebrating outstanding K-pop acts from 2022. The televised awards show opened with a medley by NewJeans, during which they performed their latest single 'OMG' for the very first time.
Below are the netizens comments on the song "OMG" from Newjeans
AeriMoon : I haven't listened to the full song, but I got the chorus stuck in my head. Would not be surprised if it does chart well.
MouthPipetting : It's not always you get a group like 'Newjeans'. They're one of a kind.
lvlz_gg : I already know Ditto is undoubtedly gonna be in my top 5 most played this year.. it's just so much my style
If you like this post, share it with a friend who might like it as well. And don't forget to follow our Pinterest Page for more news on Korean fashion & beauty!