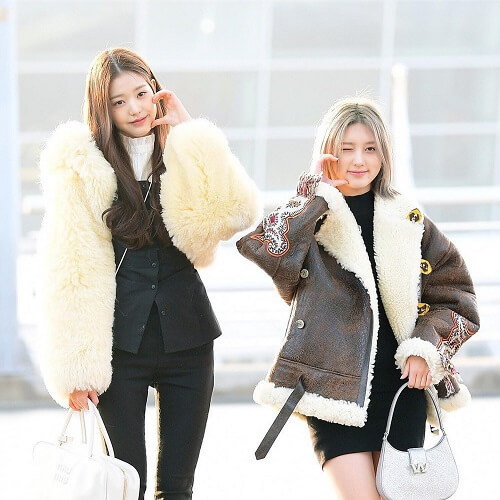 At the beginning of the new year of 2023, many Kpop group are leaving the country to attend international events, sporting some of the most stylish, winter-ready airport outfits we will see this year.
On January 6th 2023, fans couldn't take their eyes off IVE when the girls showed up at Incheon airport depart for Golden Dics in Thailland  looking absolutely stunning in fashionable outfits suitable for colder weather. Eager to see what they brought to the table? Then read on as we break down each and every look showcased by the three beauties!
IVE's Outfits at Incheon Airport on January 6th, 2023, We collect the product link for you! Just click and buy it !
Please note: This post contains affiliate links to products we trust and recommend. If you choose to purchase a helpful product using these links, we may receive a small commission for referring you – at no extra cost to you. These funds help us keep this blog up and running.
Wonyoung
Let's start off with Wonyoung, who was wearing a super stylish outfit consisting of a fur jacket, leather boots and a leather top-handle bag, which are all from MIUMIU.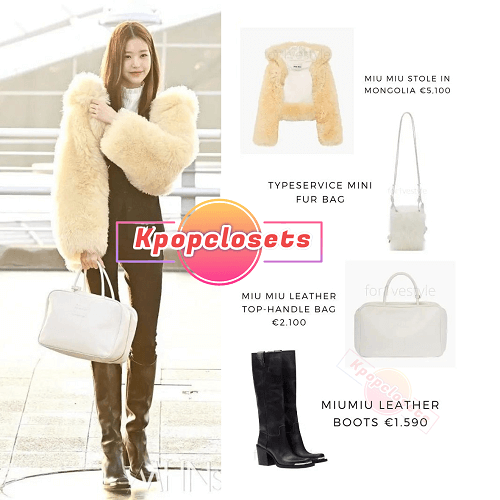 Gaeul
Gaeul looked stunning in an eye-catching and warm. She opted for leather shearling aviator jacket and paired with mock neck tee dress in bodycon knit. As for a finishing touch, the stunner opted for crystal-studded mini tote bag from ALEXANDER WANG.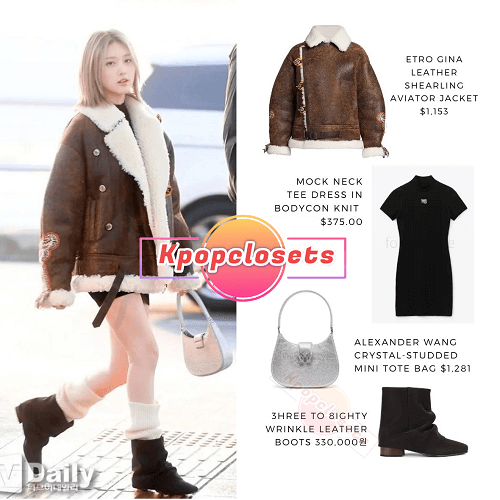 REI
Her cute mini skirt choices keep wowing us! This time, she opted for Studded Hooded Sweatshirt from Versace and Silk Mini Skirt from ASYMMETRIC.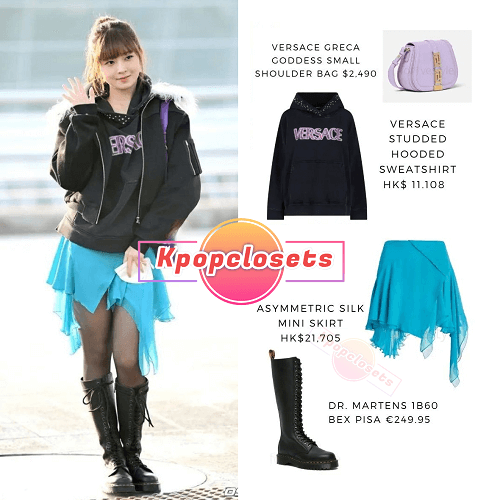 The Golden Disc Awards (Korean: 골든 디스크 시상식, formerly spelled the Golden Disk Awards before 2015) is an annual South Korean major music awards ceremony that honors achievements in the local music industry.[1] The awards ceremony was founded with the purpose to promote popular culture creativity, discover new artists, and contribute to the growth of the music industry.– from wikipedia.
There are the honor of IVE
Digital Song of the Year (Daesang): IVE
Rookie Artist of the Year: IVE
IVE was honored with the Digital Song of the Year award for its hit dance track "Love Dive," released last April, becoming the first ever group to win the biggest award for songs and the rookie of the year award at the same time. IVE also received an award for the Digital Song Division for "Love Dive," and producer Seo Hyun-joo, also the vice president of Starship Entertainment, was given the Best Producer Award.
"It has been such a joyful year, to have received huge honors in such a short amount of time," said member Gaeul of IVE. Only members Gaeul, Jang Won-young and Rei took part in the ceremony because members An Yu-jin, Liz and Leeseo tested positive for Covid-19.
"The huge success also made us worried. But we will not be defeated by that burdensome mind and move forward," she said.
If you like this post, share it with a friend who might like it as well. And don't forget to follow our Pinterest Page for more news on Korean fashion & beauty!