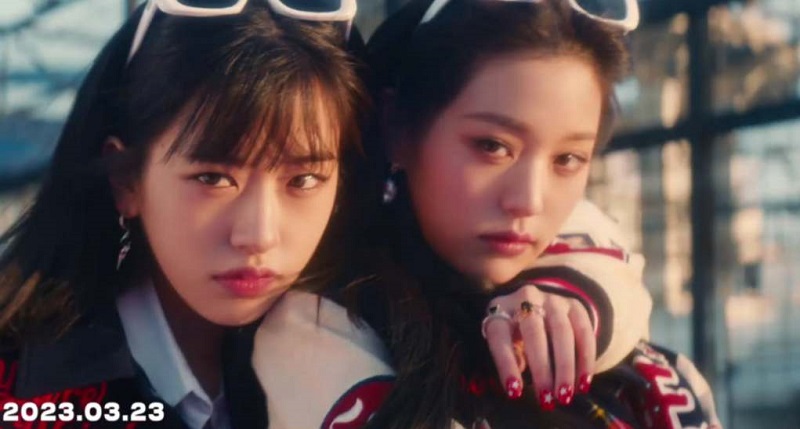 The South Korean girl group. IVE debuted their music video for "Kitsch" on March 27, 2023. The girl group looks so good in the video as they gracefully dance and display their incredible talents. From the Song " 5 ethereal visuals to its instantly memorable melody. It is obvious that we struggle to get it out of our heads. Even more so when the participants wore impeccable fashion. Read on to learn more about the IVE 'Kitsch' MV outfits in this blog post.
IVE Kitsch MV Outfits
Wonyoung Kitsch MV Outfits Look #1
In Wonyoung's first look, she looks so fancy and fashionable in her black dress from MIU MIU and her short faux fur jacket from H&M , She finished her outfits with SHUSHU/TONG crystal bow necklace that looks so perfect in her first look for the music video.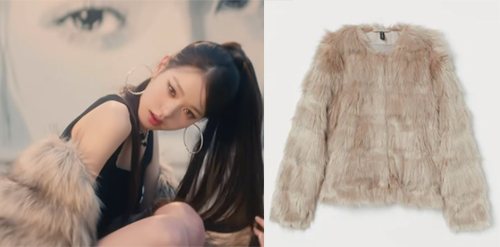 Wonyoung Kitsch MV Outfits Look #2
In her second outfits, She really looks so cute in this pink long sleeve crop toop ,if you're wondering where Wonyoung's cute top came from it is a top rib-knit top from H&M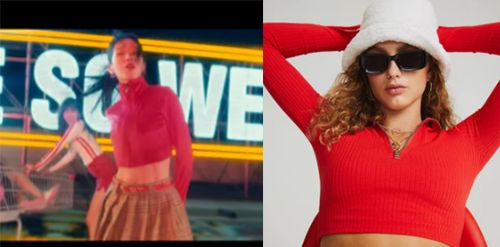 REI Kitsch MV Outfits Look #1
A dazzing look for IVE REI, looks so bright and cute in her cute fur coat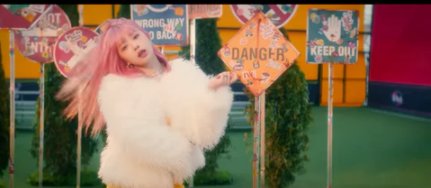 REI Kitsch MV Outfits Look #2
For her second look, REI opted a blue Denim Tank Top from FRAME.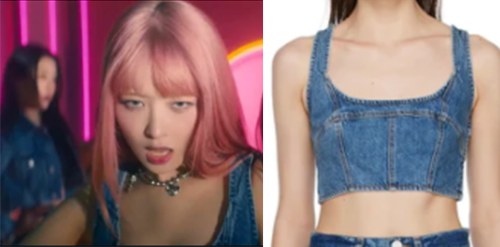 Leeseo Kitsch MV Outfits Look #1
Her ripped skinny jeans and classic combat boots add to the punk rock vibe of her look, while her bold makeup and spiked choker complete her bad-girl persona. With her guitar slung over her shoulder, she commands attention and embodies the rebellious spirit of rock and roll.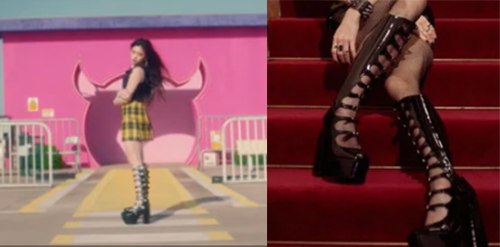 Gaeul Kitsch MV Outfits Look #1
She stepped out in a mesmerizing white fur coat that instantly caught everyone's attention. Her confident demeanor and stunning looks were accentuated by the luxurious fur coat, which added a touch of glamour and sophistication to her overall appearance. The coat perfectly complemented her black leather skinny jeans and her trendy ankle boots, making her look like an absolute fashionista.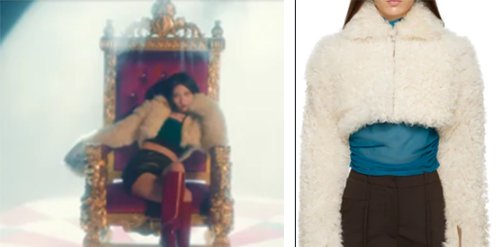 1.Off-White Reversible Cropped Shearling Jacket
Yunjin Kitsch MV Outfits Look #1
Yunjin wore this kind of costume in the music video, showcasing her captivating beauty and sense of style. It is very sexy yet swag at the same time, with her fur black cropped top with white tube paired with her leather mini skirt making her look so cool.