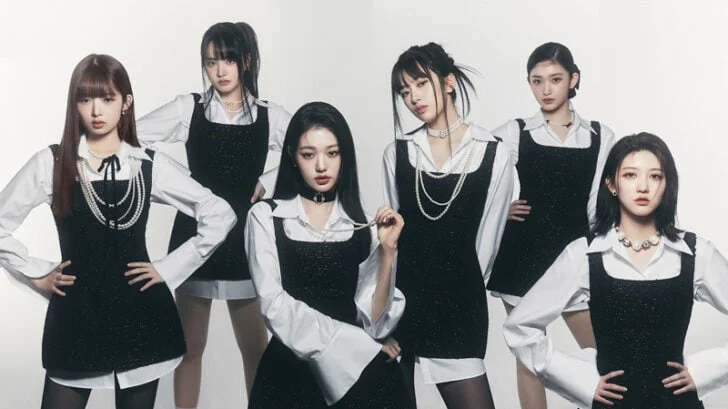 We haven't been able to get IVE's lead single "I Am," off their album "I've Ive," out of our brains since it was released. The girls not only demonstrated their vocal prowess in the song, but also honed their harmonies.
The music video is entertaining, including soaring vistas and timed movements. It also doesn't lack for style, as IVE's glamor is clearly on exhibit. Therefore, don't be afraid to look at what they wore below:
IVE's 'I Am' MV Outfits
Yujin's Look #1
The asymmetric denim skirt from Kimhekim that Yujin wore for her debut appearance exuded confidence and charm. In keeping with the theme of the dress, she chose extravagant drop chain earrings from Alessandra Rich with crystal embellishments.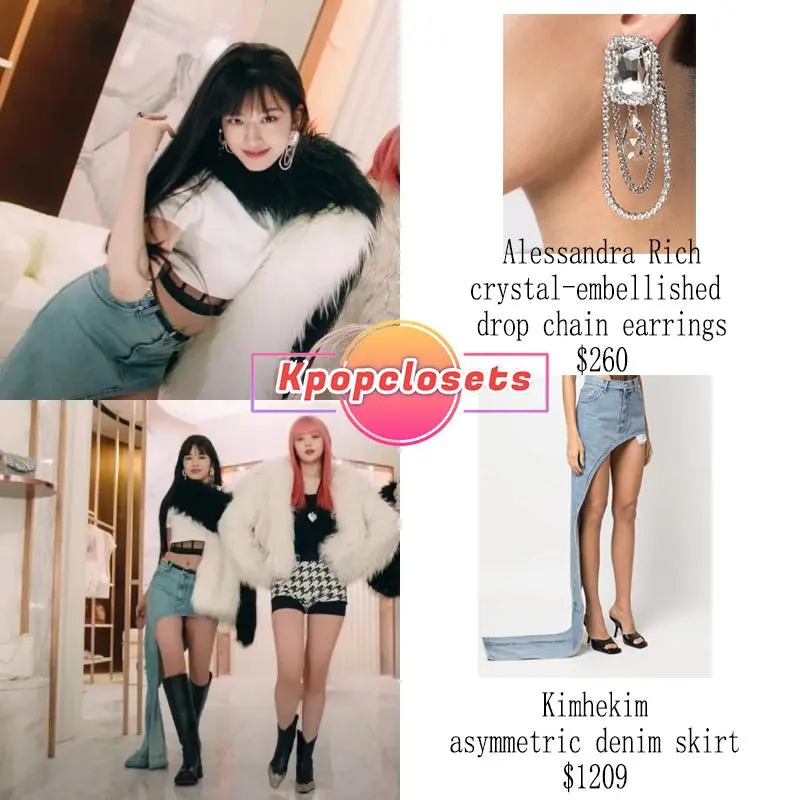 1.Crystal-embellished Earrings
2.Asymmetric Denim Skirt
Yujin's Look #2
Here, she picked a boxy pinstripe wool blazer, also from Alessandra Rich, to form a super stylish outfit.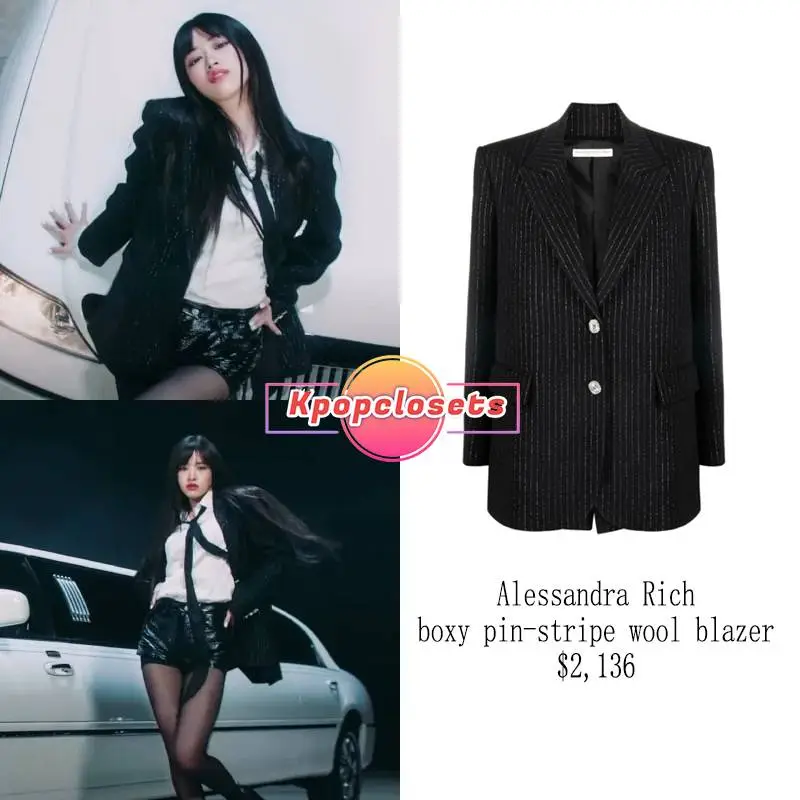 Yujin's Look #3
Yujin then changed into a black rib knit cutout tank top from K.NGSLEY and styled it with dark leather pants.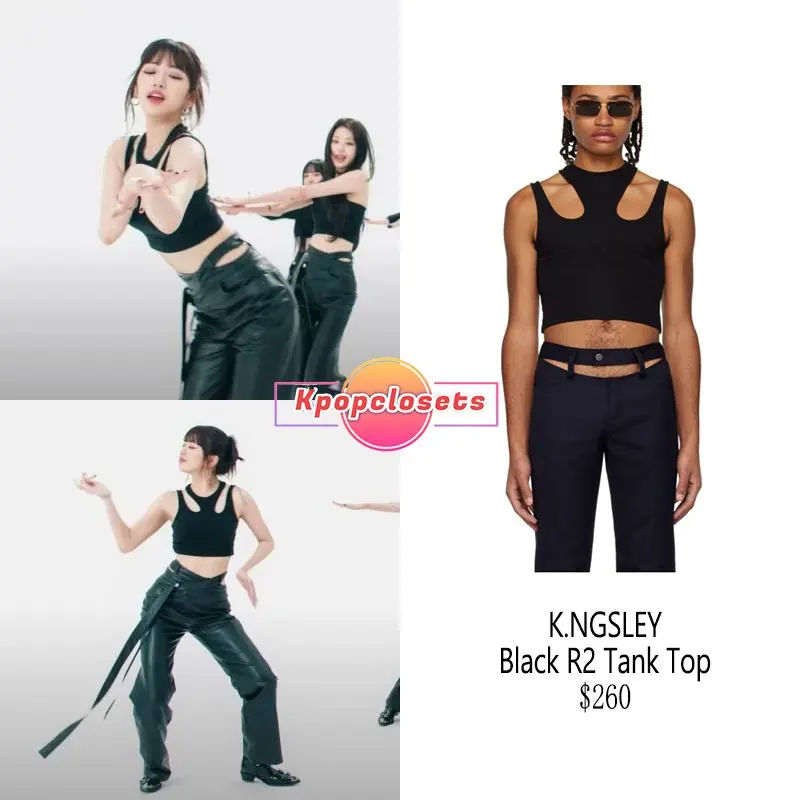 Rei's Look
Rei stepped out in a pair of crystal-embellished leather ankle boots from KHAITE. It is a choice that took her outfit to the next level.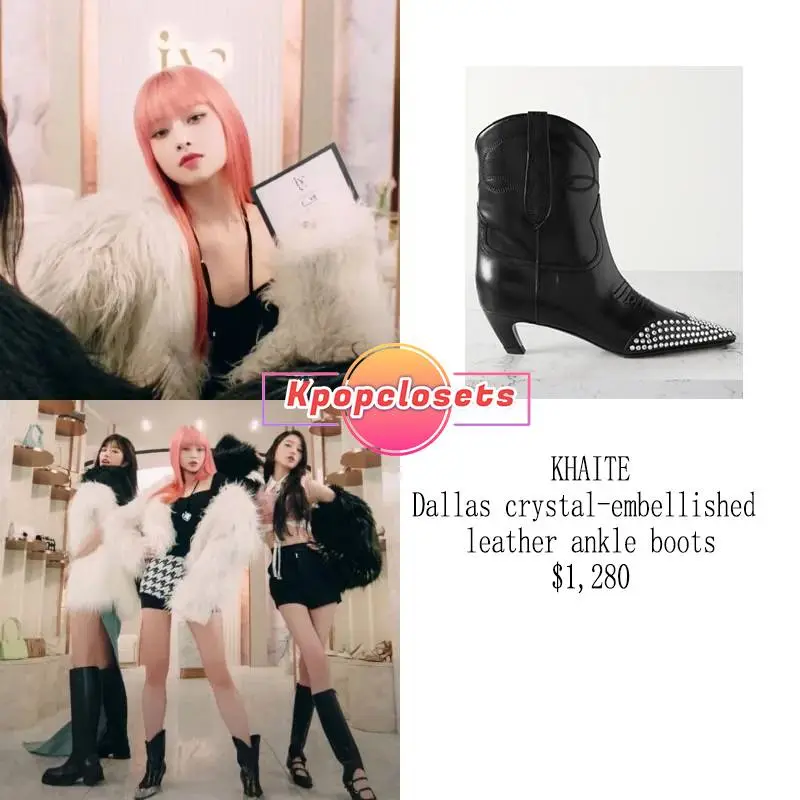 1.Crystal-embellished Ankle Boots
Gaeul's Look
Gaeul made a bold fashion statement in Alessandra Rich's crystal-embellished pinstripe crop top and belted skirt, combined with a fur-lined cropped jacket.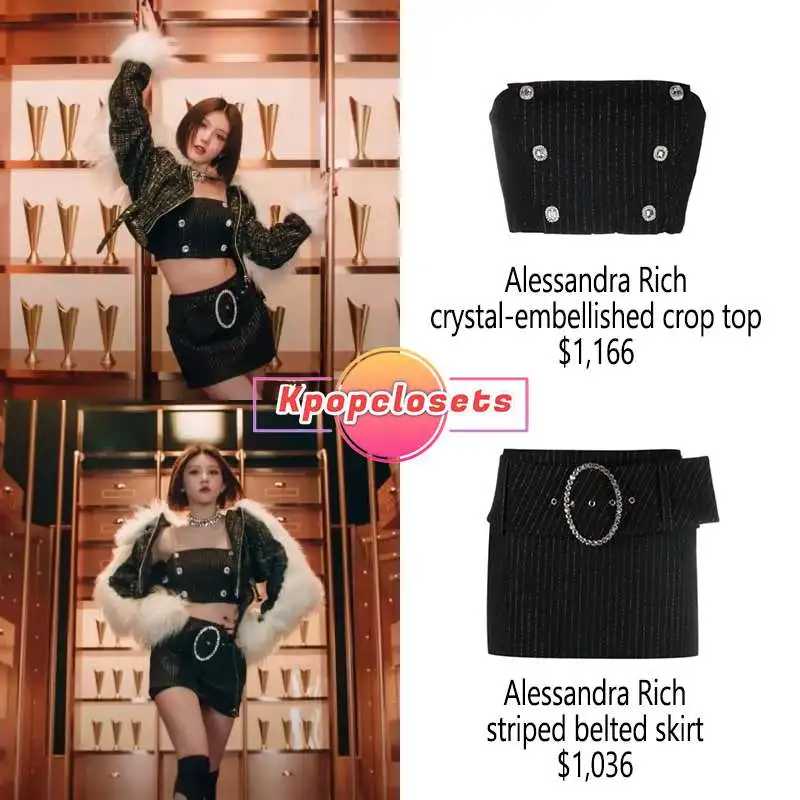 1.Crystal-embellished Crop Top
2.Striped Belted Skirt
Wonyoung's Look
In a look that coordinated with the members, Wonyoung got her cutout top from Helmut Lang.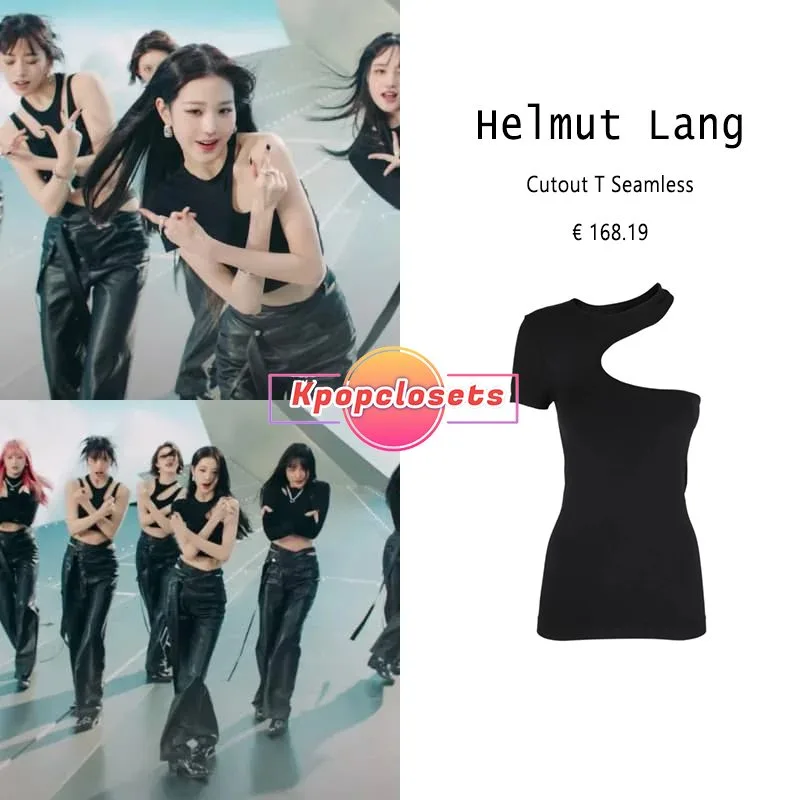 Leeseo's Look
As for Leeseo, she opted for a cowl neck long-sleeve top from SIO.