Twice' departed for Los Angeles, USA via Incheon International Airport on the afternoon of the 27th to digest overseas schedules. The members chose funky fashion outfits in the airport, let's see the detail of them.
Chaeyoung & Mina Outfits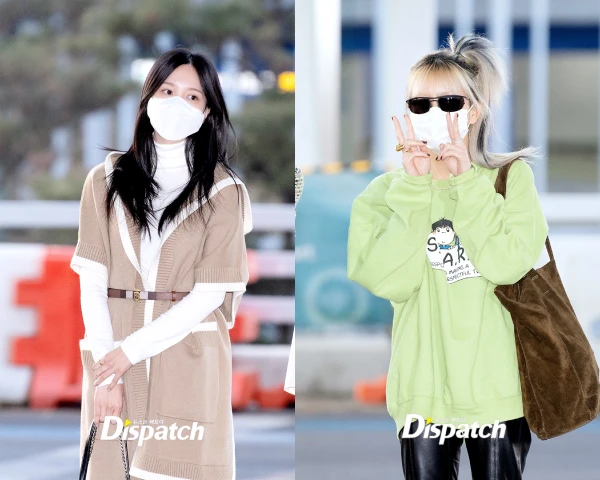 Chaeyoung displayed her individual sense of style by donning leather pants and a hoodie in a lime tone. Her adorable beauty was equally striking. It's adorable and quirky even if everything is covered.
To achieve a sweet airport look, Mina opted for jeans and a brown coat. Her refined aura was noticeable.
Momo & Sana Outfits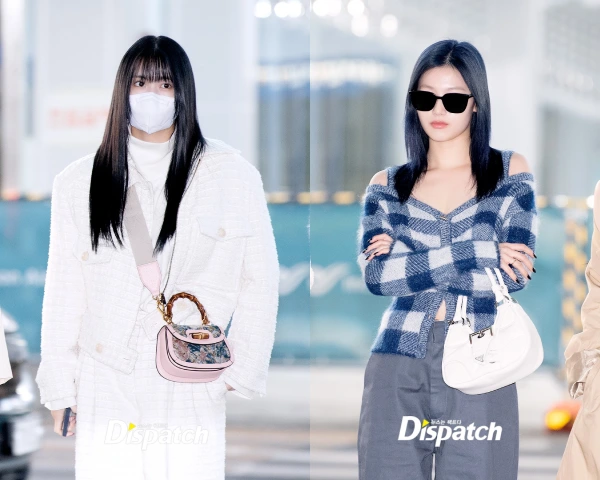 Using a white backdrop, Momo created an idyllic airport setting. Her refined surroundings and charming personality stood out.
To produce stylish airport attire, Sana wore gray slacks with a knit dot design. The atmosphere was quite lovely and elegant.
Jihyo & Nayeon Outfits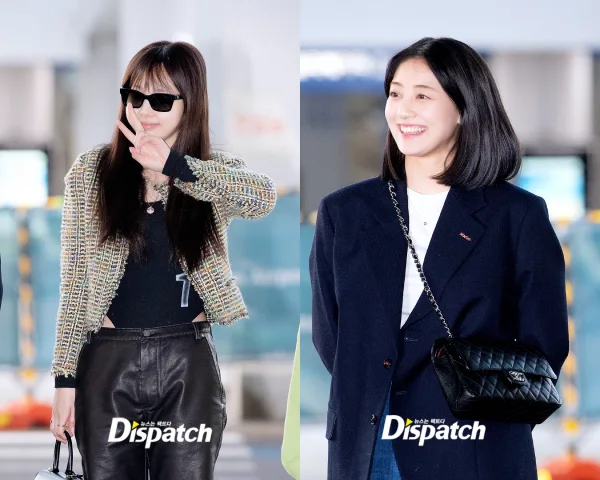 Jihyo created a polished airport look by donning trousers and a navy jacket. She also stood out for her wonderful looks.
Nayeon created a stylish airport look by donning a blazer and leather trousers. The adorable image stood out.
Dahyun & Tzuyu Outfits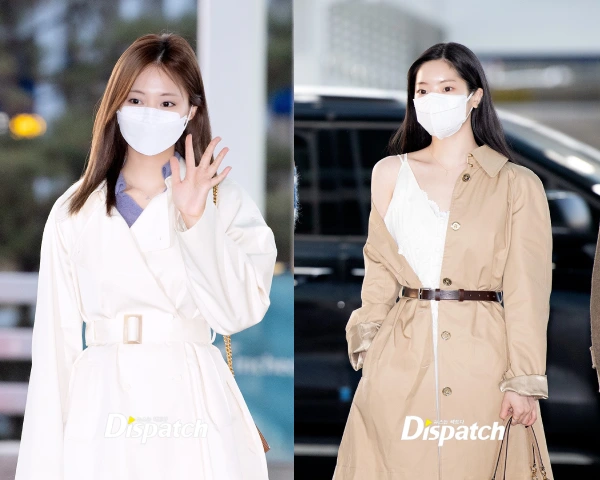 With a white blouse and trench coat, Dahyun displayed beautiful airport attire. A classy environment was noticeable.
Tzuyu flaunted a big coat and innocent airport outfit. Both the exceptional atmosphere and the great proportions jumped out.