TWICE REALITY "TIME TO TWICE" Healing December is Twice's third reality show filmed as a whole group. The show mainly filmed indoor in a house and more game-based. The first episode was released on Youtube and Naver on Dec 9, 2022. YouTube Update – TWICE REALITY "TIME TO TWICE" Healing December EP.01,The netizens feels like just watching bunch of girls having fun on their trip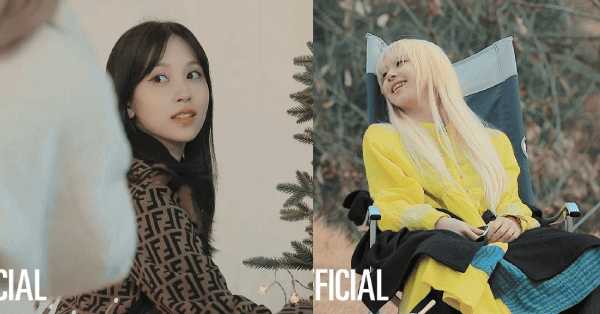 Here are the details about their diverse casual clothes in the "time to twice" healing December. We've collect the link for you, only click the link and find the same clothes.
Please note: This post contains affiliate links to products we trust and recommend. If you choose to purchase a helpful product using these links, we may receive a small commission for referring you – at no extra cost to you. These funds help us keep this blog up and running.
Nayeon
Such a happy girl with a pair of ponytails. Nayeon wore denim dungaree from TJW and paired with a cropped long sleeve t-shirts, coving a sherpa oversized overshirt.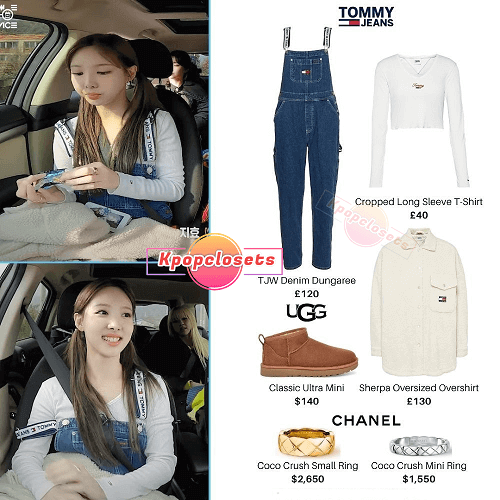 Jeongyeon
With the Valerie handmade camel hair wool coat, Jeongyeon choose a oversized turtle neck as linning. The Tuxedo mask stickermaina case from Casetify is so chic.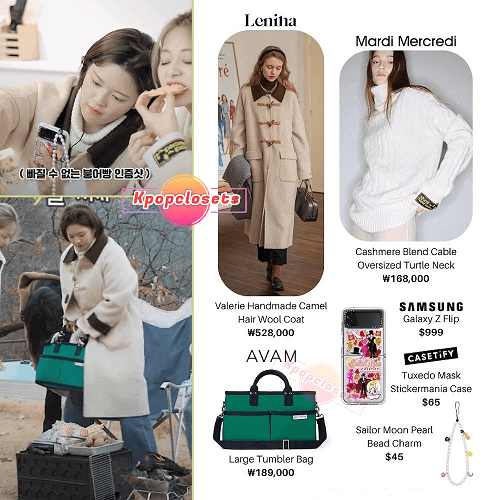 1.valeria handmade camel hair wool coat
2.cashmere blend cabel oversized turtle neck
Jihyo
Jihyo decided to go for an urban style with comet knit cardigan from Kijun. She also wore super star sneakers for footwear and finished the outfit by small twotone tote bag. Also Jeongyeon and Sana teasing Tzuyu in the car over the marshmallows and Tzuyu's cute call to Jihyo asking when they'd arrive lol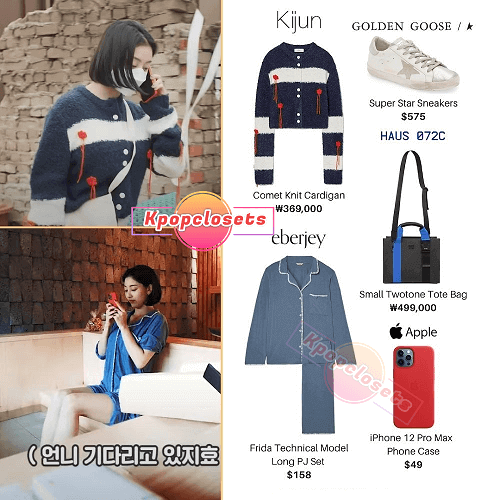 3.frida technical model long pj set
Mina
Mina opted for a casual structured look and wore a short hooded down jacket for YVES SALOMON and paired it with knit and inlaid mink fur bomber jacket from FENDI, black high neck t-shirt from MARRONEDTION. She chooses Cartier ring as adornment. Mina immediately taking the nap on arrival is such a mood lol. I loved watching the girls coffee and snack run and them getting lost lol.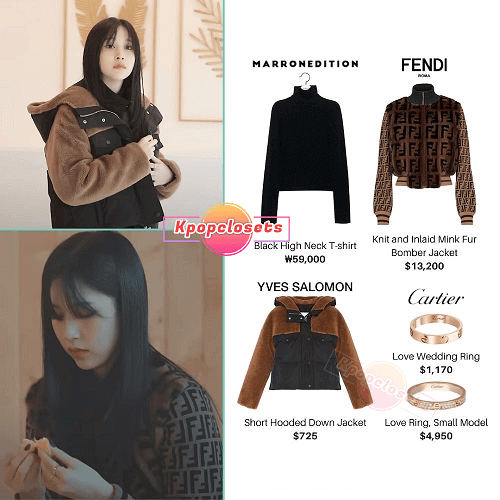 2.knit and inlaid mink fur bomber jacket
Tzuyu
End up we have Tzuyu in a big cara eco fur short mustang with cashmere blended cable half zip up as lining, it looks so warm! Paired with the corduroy cargo pants, the whole look were causal but warm. Tzuyu making fish bread and drinking tea together was so cute.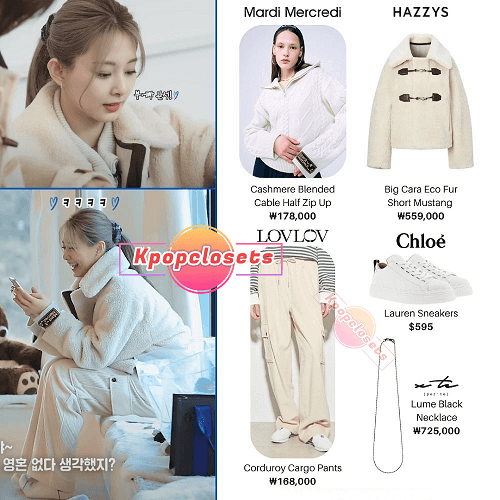 1.cashmere blended cable haif zip up
2.big cara eco fur short mustang
The TV show "TIME TO TWICE" Healing December EP.01 is pretty chaotic but you will enjoy it a lot and you will get to know the personalities of each member. It also showcases their amazing singing abilities.I love when they make TTTs like this!! It just feels better when they can do whatever they want and just chill out. I don't mind the organized stuff they do, but this is definitely what I prefer more. I'm so bummed Dahyun isn't there though, but it just heals my soul.
Alternatively titled "JeongHyo with their 6 kids on a camping trip!" P.S. Mina is just going to sleep throughout the whole series, isn't she?! XD.
I could watch 3 episodes of Jeongyeon and Tzuyu just making treats. Such a great dynamic. Thank you so much Twice for bringing us so much happiness.
So leave your comment below for you views about the TV show and cody fashion opinion.
If you like this post, share it with a friend who might like it as well. And don't forget to follow our Pinterest Page for more news on Korean fashion & beauty!