The flawless and varied clothes worn by the girls were the highlight of the MV.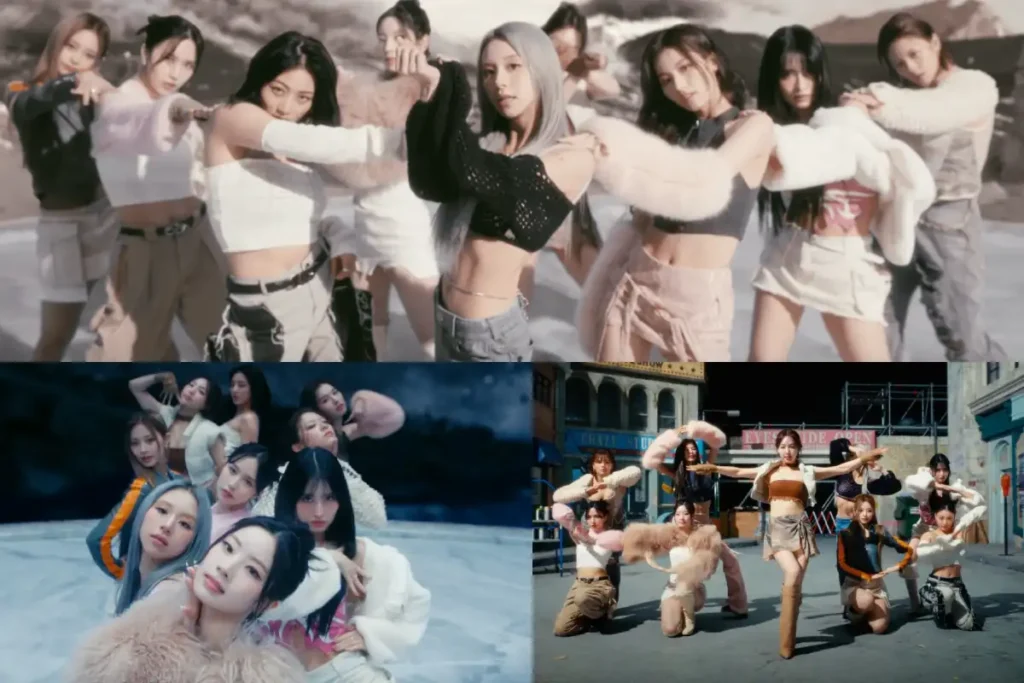 TWICE is back with another number-one song on the charts. The title track, "Set Me Free," from their mini-album "Ready To Be," is immediately memorable. The stunning music video for the song features TWICE's trademark chorus and point choreography, which is hard to miss.
The girls' impeccable and varied dress, however, was the highlight of the event. It included a variety of outfits, including stylish urban wear, exquisite suits, and magnificent gowns.
Please note: This post contains affiliate links to products we trust and recommend. If you choose to purchase a helpful product using these links, we may receive a small commission for referring you – at no extra cost to you. These funds help us keep this blog up and running
TWICE's 'Set Me Free' MV Outfits
Nayeon's Look #1
Nayeon finished off her initial look with a white puffer vest from Diesel and leather knee-high boots from GIVENCHY.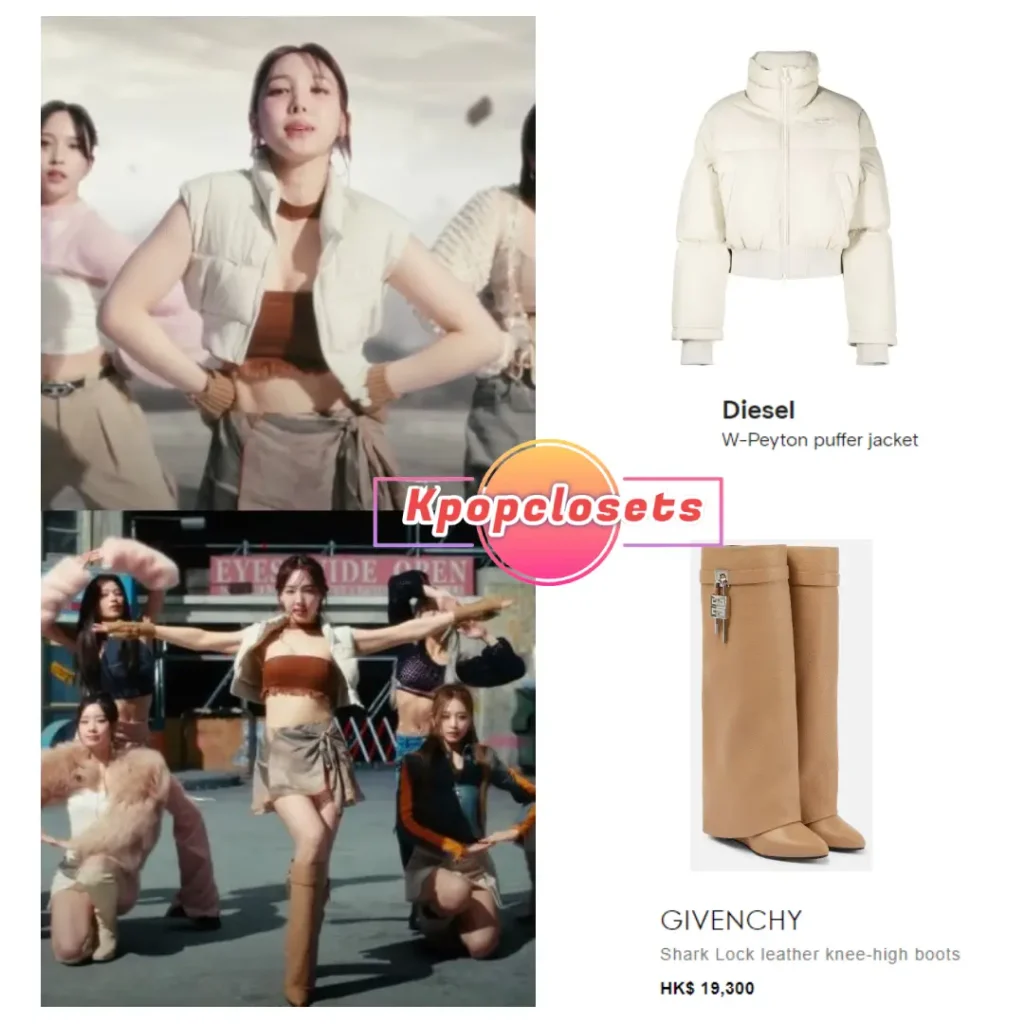 1.Shark Lock leather knee-high boots
2.Two-tone cotton-corduroy jumpsuit
Dahyun's Look #1
First off, we have Dahyun in a white double arch white bustier mini dress from Dion Lee paired with a cropped faux fur jacket for a luxurious look.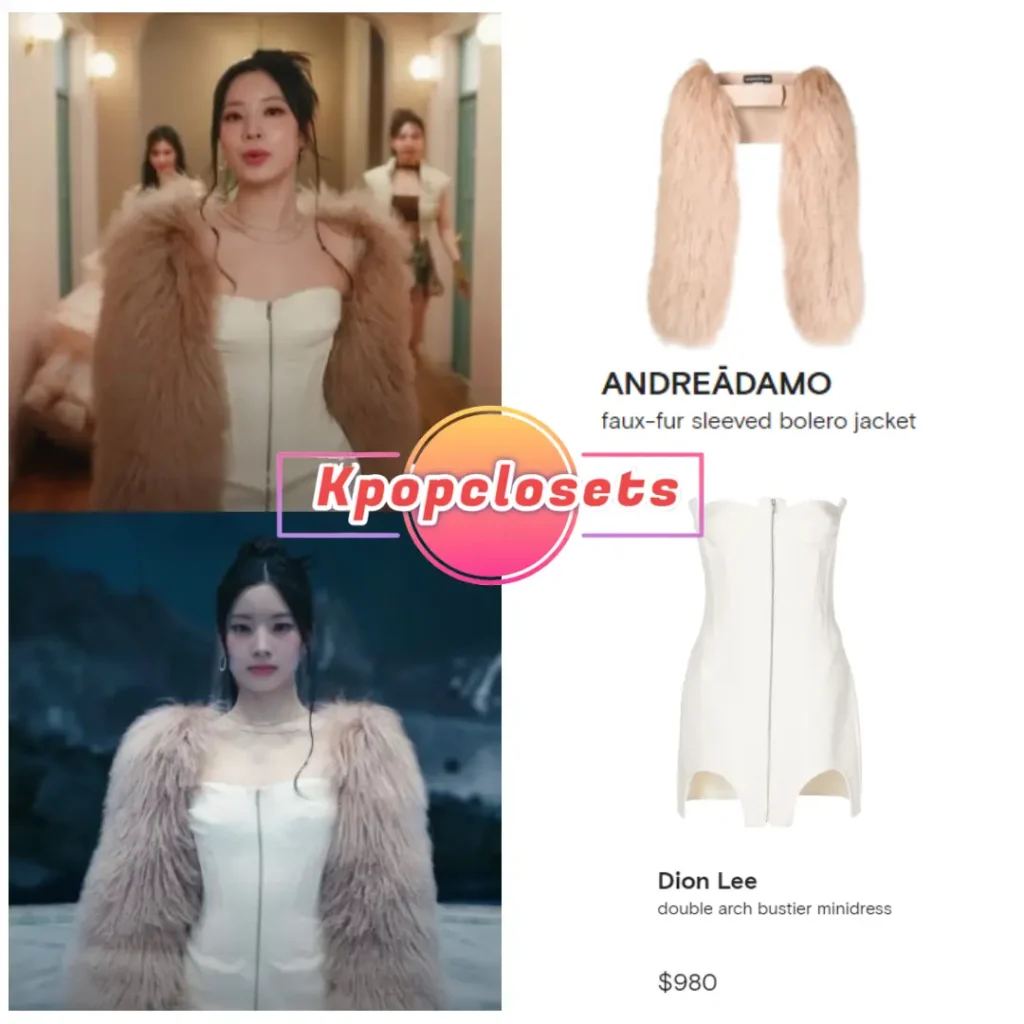 1.faux-fur sleeved bolero jacket
2.double arch bustier minidress
Dahyun's Look #2
Her next look features a runway-worthy combination of a camel-toned detailed blazer from ROKH and a light blue asymmetric slip dress from Materiel.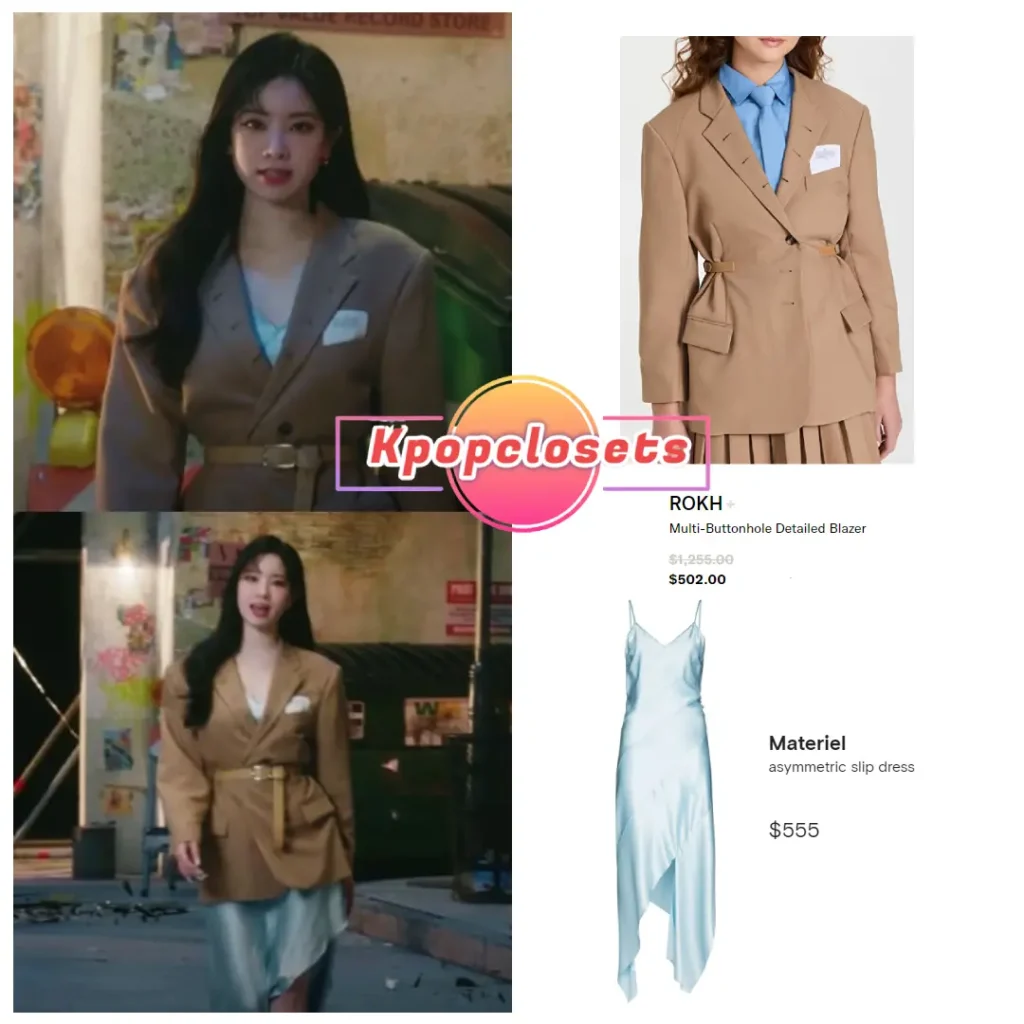 1.Multi-Buttonhole Detailed Blazer
Jeongyeon's Look #1
She made an intimidating stance in an oversized blazer and matching navy wrap jeans from OTTOLINGER.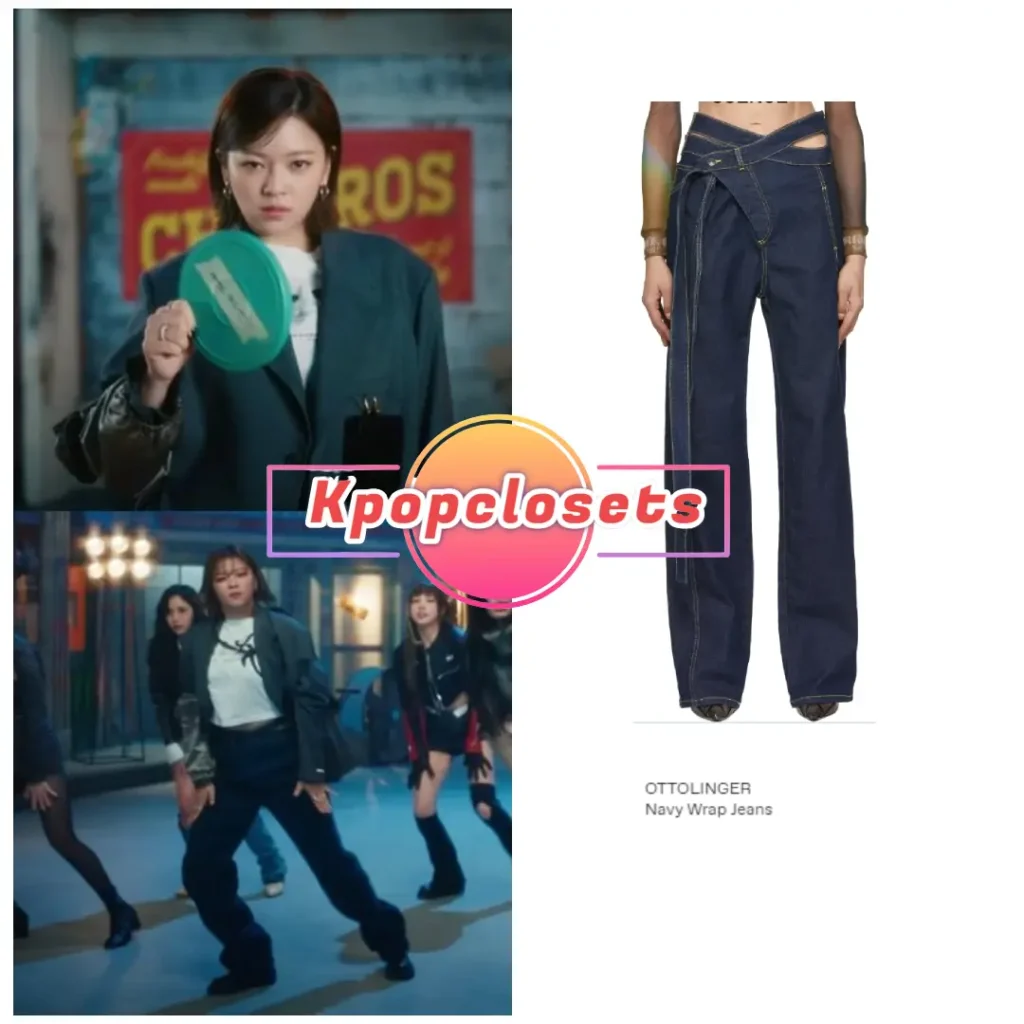 Jeongyeon's Look #2
In another stylish look, Jeongyeon wore a double-breasted black blazer from Saint Laurent.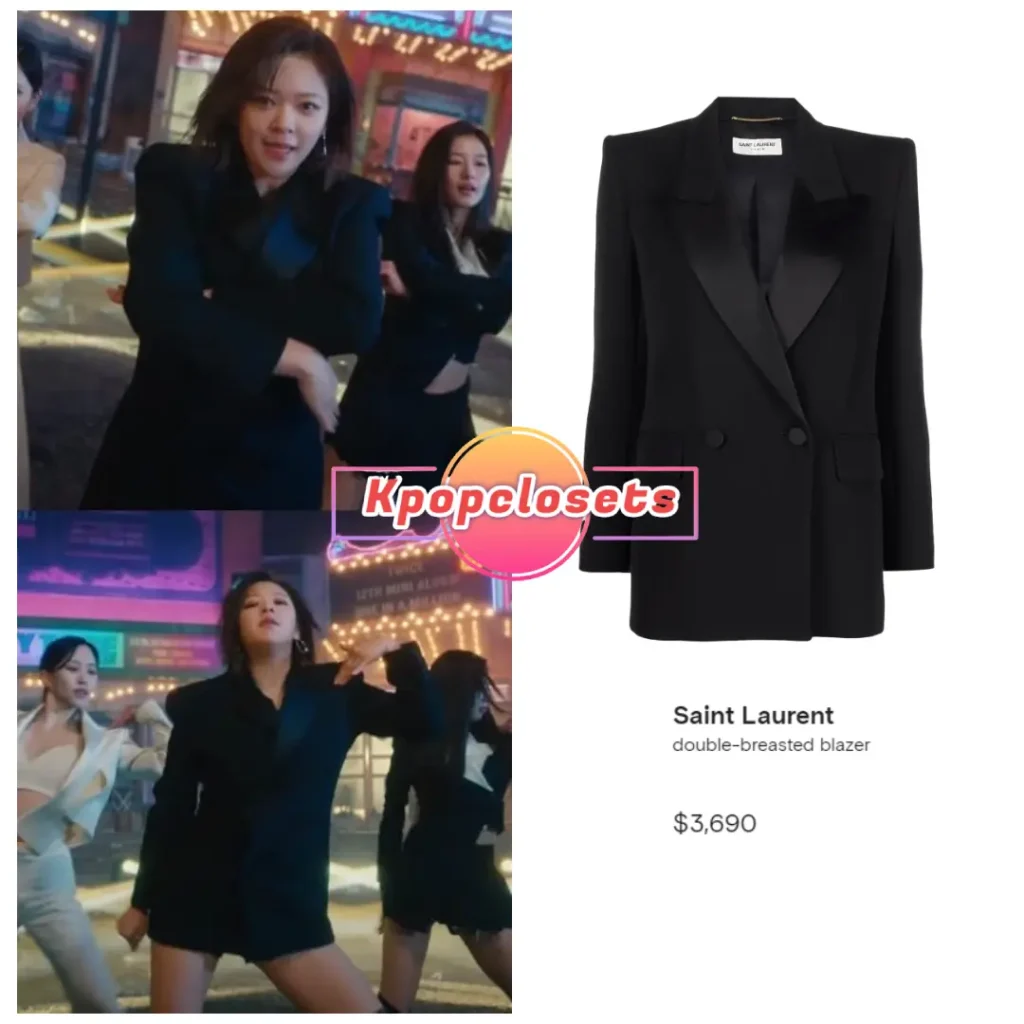 Tzuyu's Look #1
The raglan racer jersey top seen on her is from Rhude.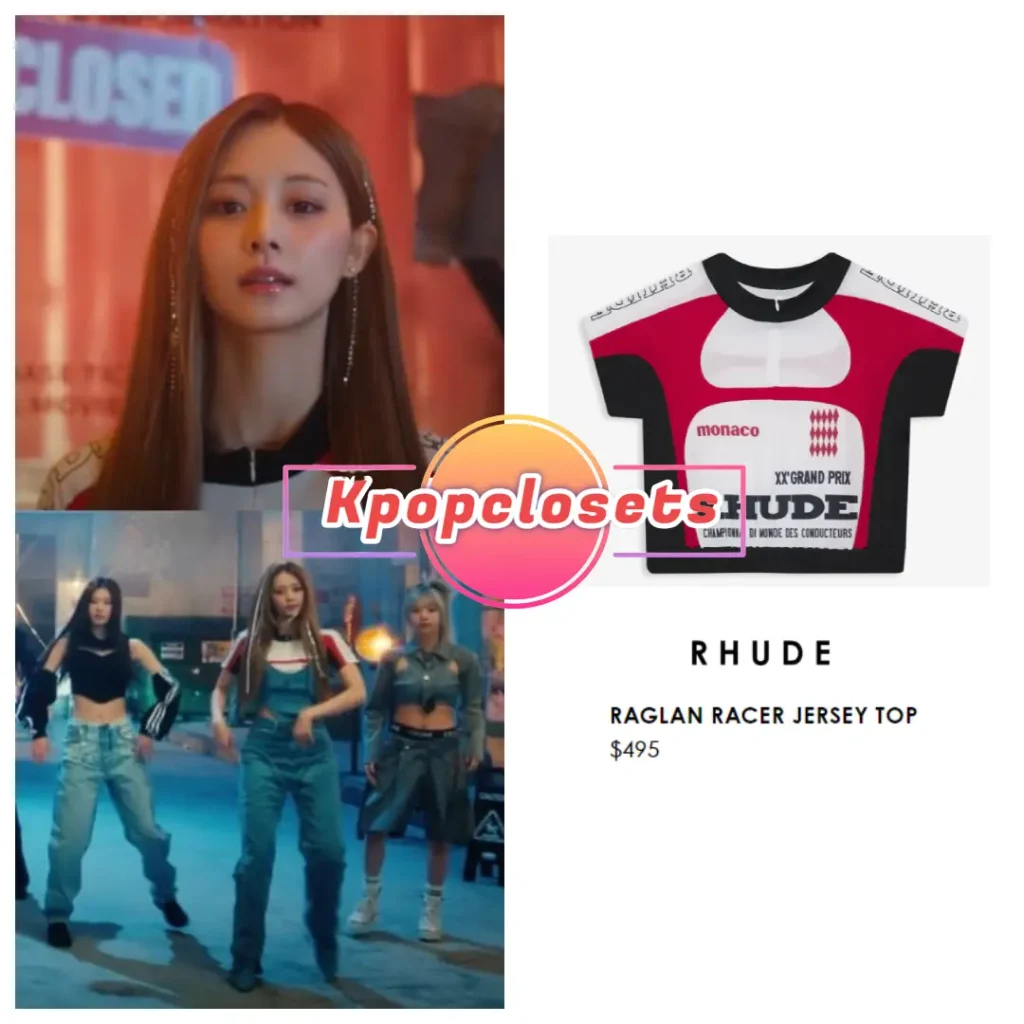 Tzuyu's Look #2
This cut-out mini dress from The Attico suits Tzuyu perfectly.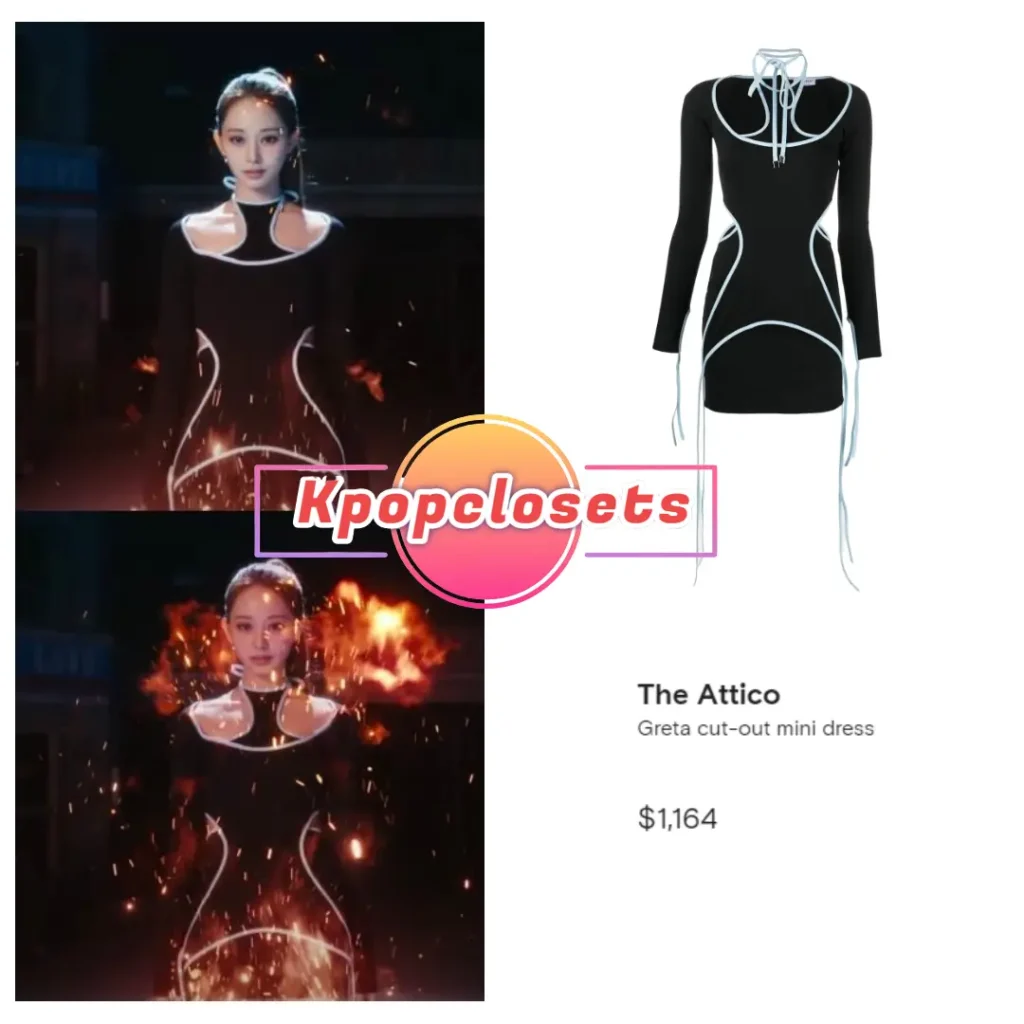 Jihyo's Look #1
For fashionable streetwear, Jihyo's jacquard mock neck sweater from GIVENCHY and jet black logo-buckle leather belt from Diesel should be the first pick.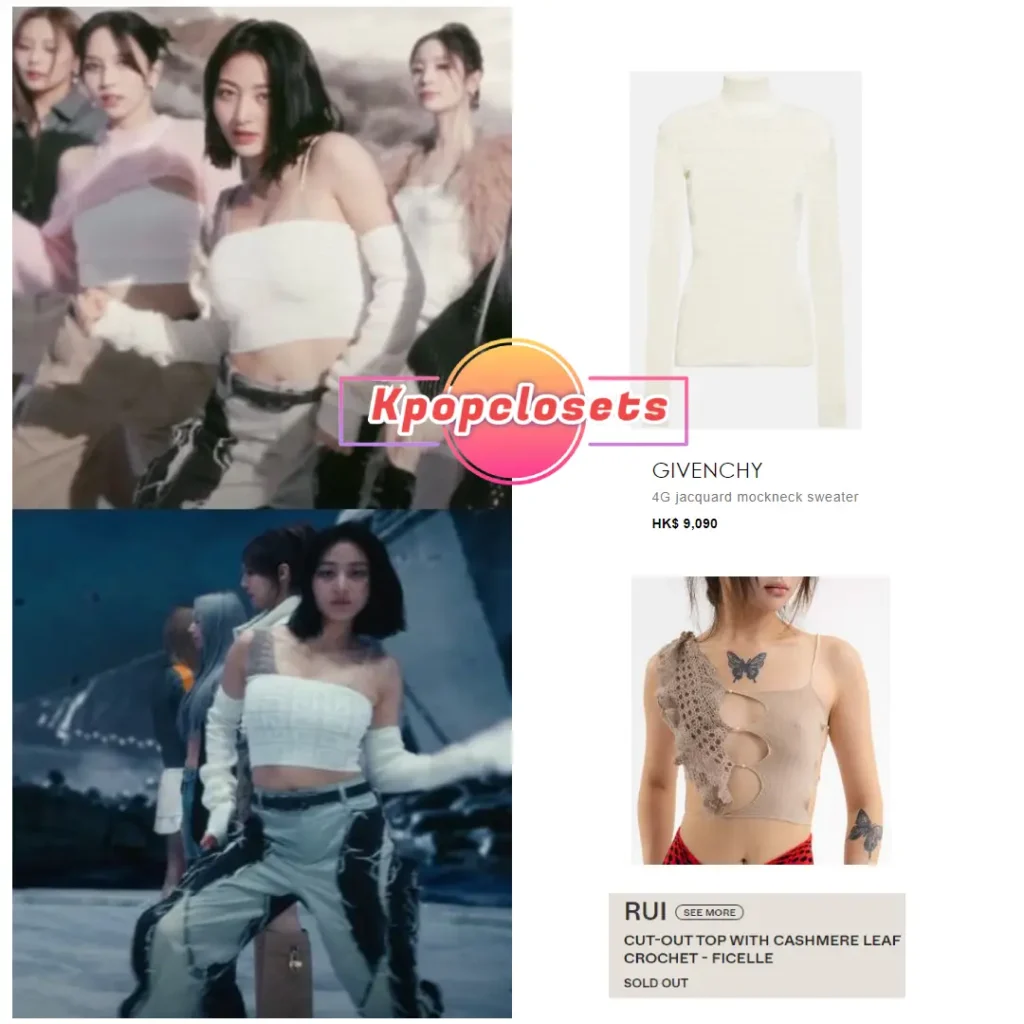 1.4G jacquard mockneck sweater
Jihyo's Look #2
Jihyo looked out of this world in a flame-print mini dress from Palm Angels.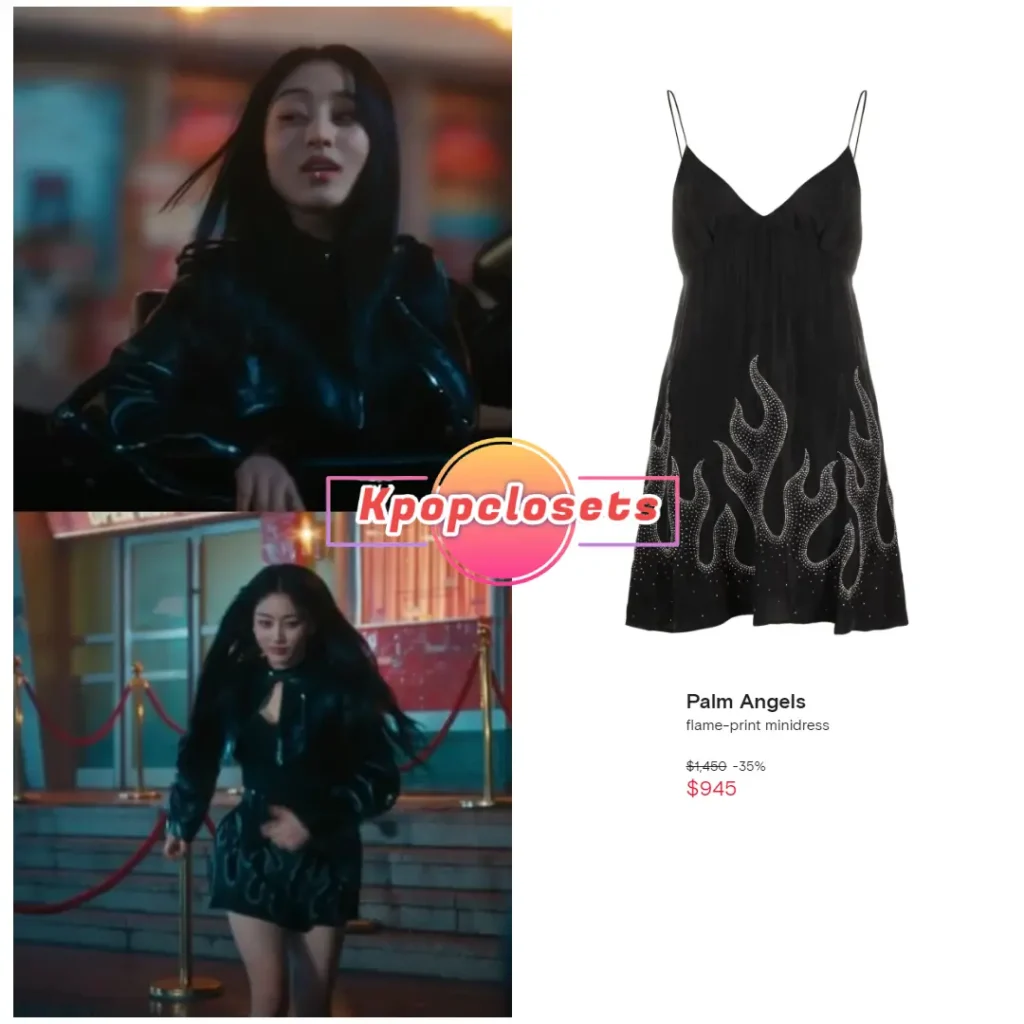 Mina's Look #1
Mina embodied the hip-hop chic look by styling an Off-White ribbed logo-print vest with khaki-washed denim cargo pants from HYEIN SEO, complete with a logo-buckle belt from Diesel.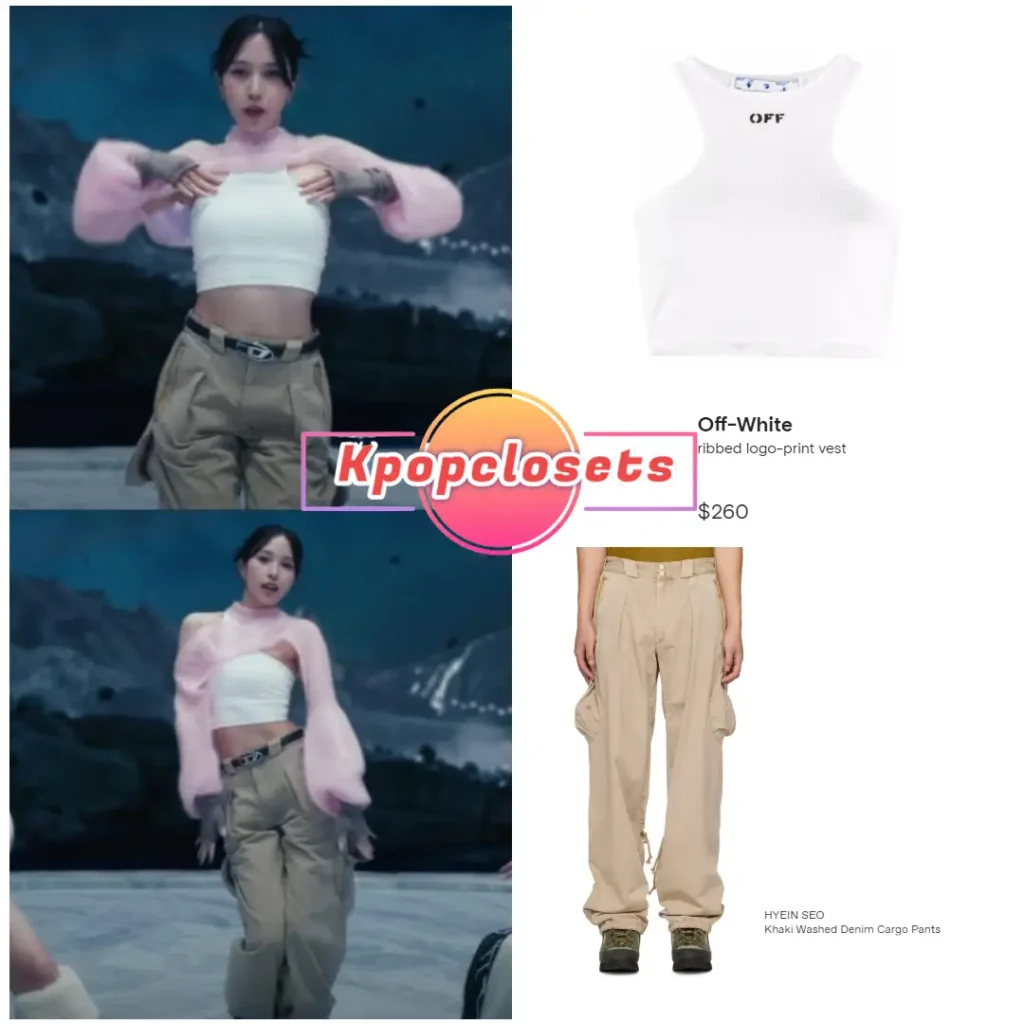 2.Khaki Washed Denim Cargo Pants
Mina's Look #2
Mina was the image of sophistication in a business casual outfit made of a white belted wrap blazer and trousers from Fendi.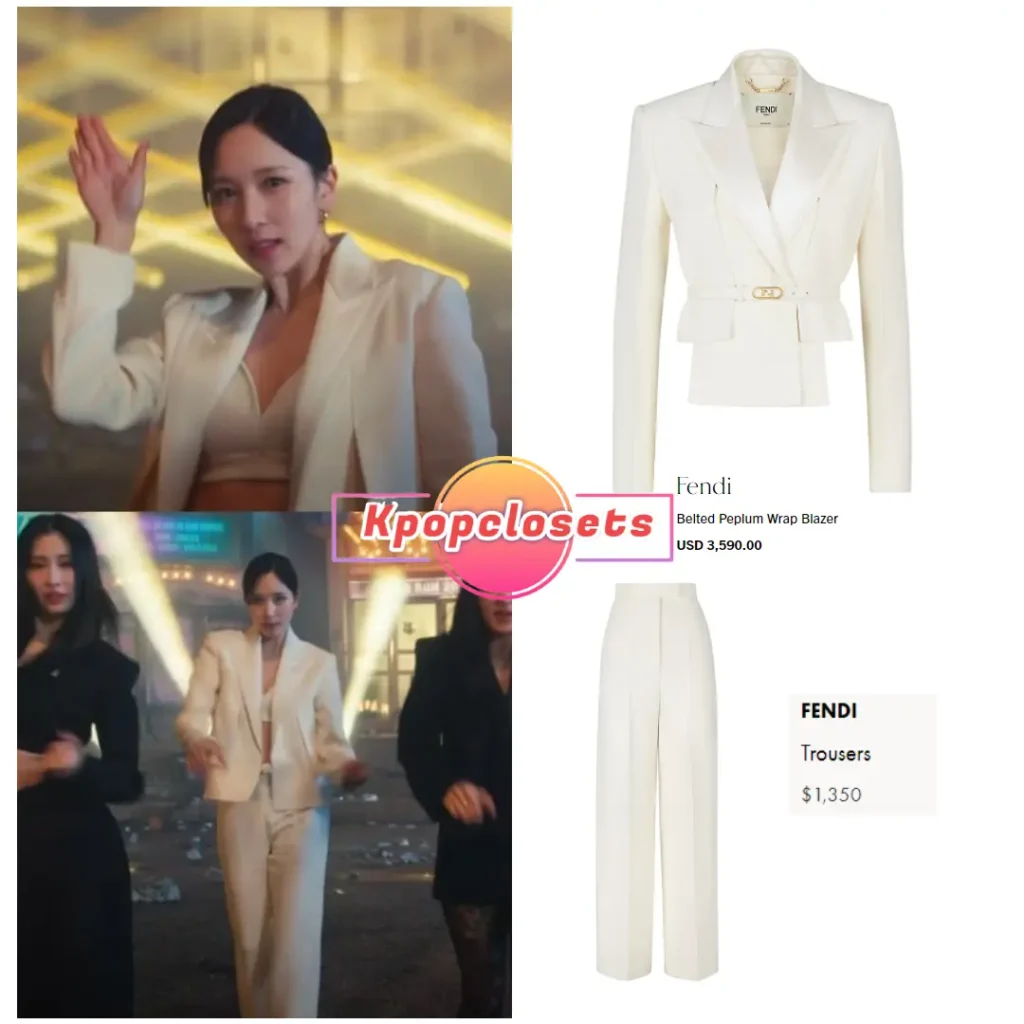 Chaeyoung's Look #1
She then changed into an off-shoulder single-breasted blazer with chain detail and high-waist straight-leg trousers, both from Coperni.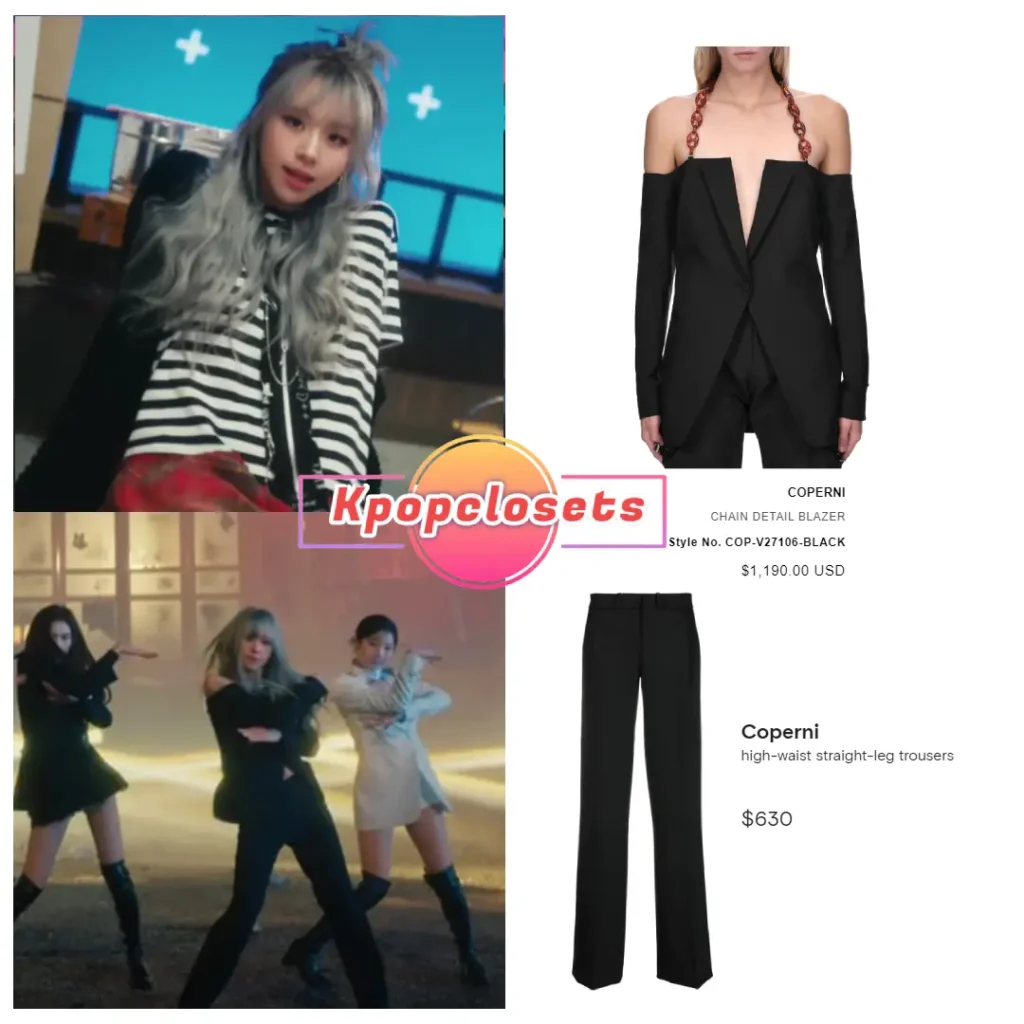 2.high-waist straight-leg trousers
Momo's Look #1
Momo's first look is a cute and girly one with a cropped jacket, a mini skirt, and knee-high boots. However, her pink monogram denim butterfly top from Namilia stood out from the white canvas.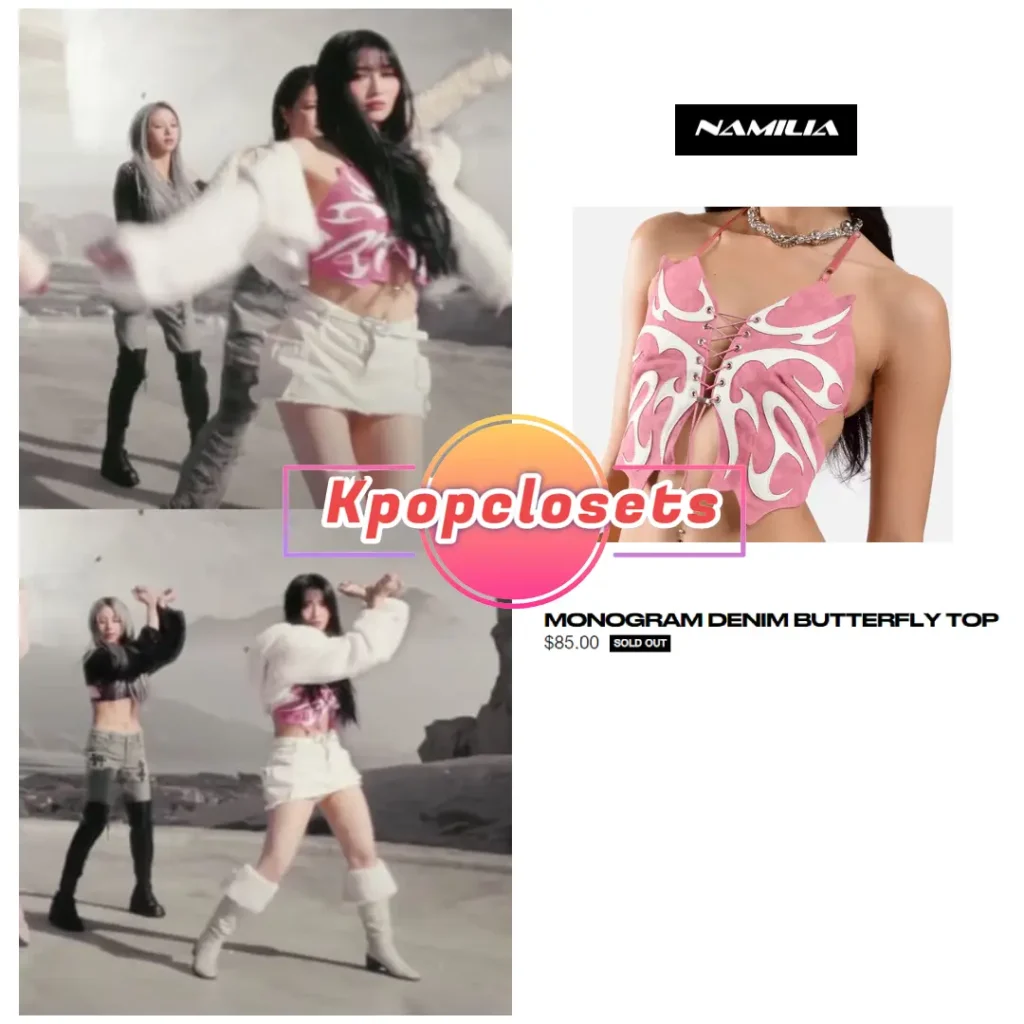 1.MONOGRAM DENIM BUTTERFLY TOP
Sana's Look #1
As always, Sana made a stunning appearance in a vintage grey cargo halter neck top from Jaded London complete with a pink mini skirt and fuzzy sleeves to complement the outfit.