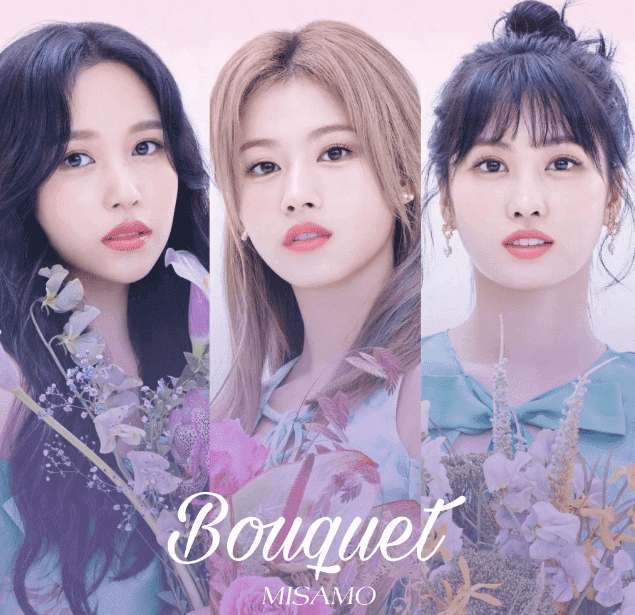 MiSaMo (Mina, Sana, and Momo) from TWICE (official) is the friendship between the Japanese trio of Momo, Sana and Mina. They are also the first sub-unit of TWICE debuting in 2023.
Bouquet is the 1st Japanese OST by MiSaMo, It was released on January 25, 2023.
Now let's see the outfits about misamo "Bouquet" making music video. We collect the product link for you! Just click and buy it !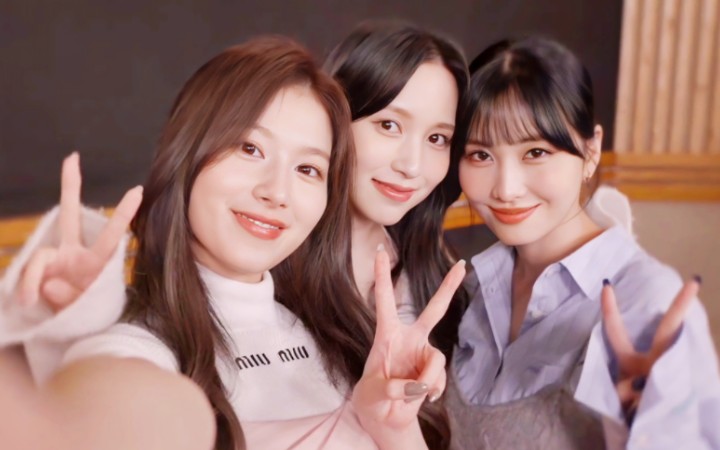 Please note: This post contains affiliate links to products we trust and recommend. If you choose to purchase a helpful product using these links, we may receive a small commission for referring you – at no extra cost to you. These funds help us keep this blog up and running.
MOMO SANA MINA from TWICE Bouquet Making Music Video's Fashion
Mina's Look
Mina looked drop-dead gorgeous when she appeared wearing white 22 seiren bolero set and a beige orchid skirt both from PP.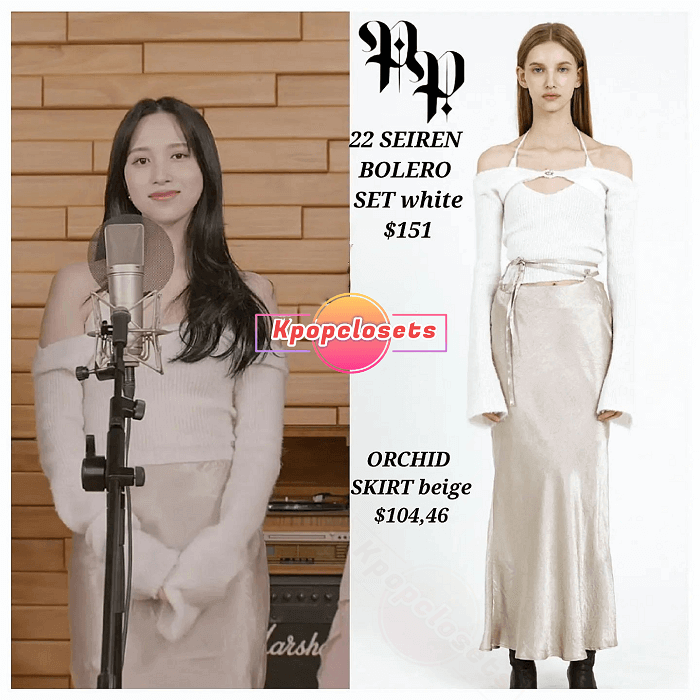 Sana's Look
Wearing a stunning cotton jersey turtleneck sweater from MIU MIU and paired with a fairy dress from PP, Sana was a solid 10/10!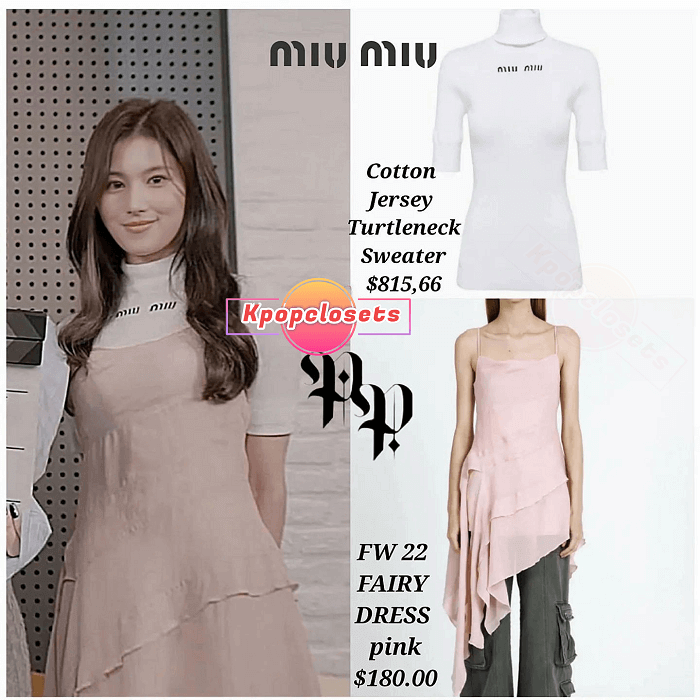 1.cotton jersey turtleneck sweater
Momo's Look
Momo opted for a casual look that paired a basic embroidered cropped shirt with wool cable knit long one piece, both from INSTANTFUNK, a korean local brand.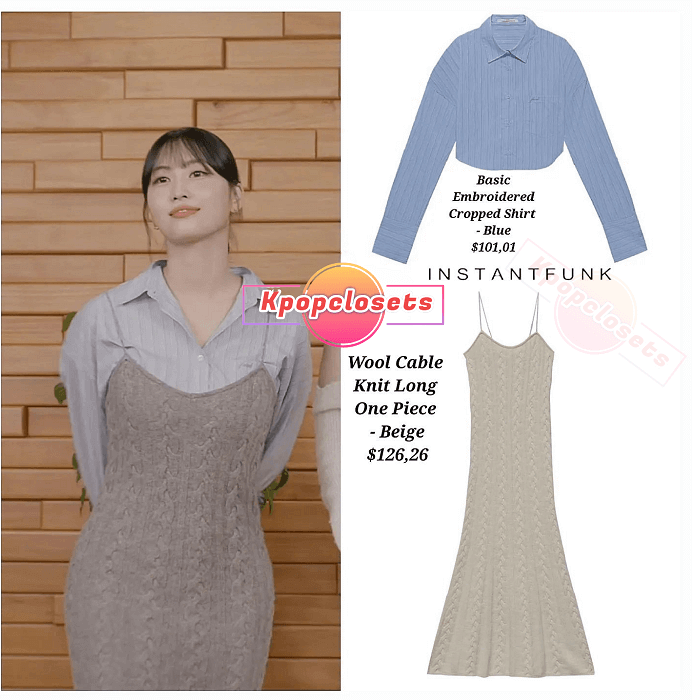 1.basic embroidered cropped shirt
2.wool cable knit long one piece
If you like this post, share it with a friend who might like it as well. And don't forget to follow our Pinterest Page for more news on Korean fashion & beauty!
Blow were the netizen's comments on MISAMO debut :
Alex_Killswitch : I agree especially because I don't think full solos would appeal to some of the members. And i loved what they did with subunits on the FOL album. So many possibilities exist there imo
miss-girl-x : TWICE J-Line subunit debut soon!!!! OMG!!! Can't wait!
PotatoBulletGun : TWICE have proven their synergy with each other throughout the years. The possible unit combinations are huge
KIDE77 : Either way, it won't go wrong with Misamo. It's gonna be good