LE SSERAFIM have finished their and arrived at incheon airport, looking like they just stepped off the runway in casual chic outfits.
So, let's take a moment to appreciate the stylish airport fashion of these talented girls!We've collect the link for you, only click the link and find the same clothes.
Please note: This post contains affiliate links to products we trust and recommend. If you choose to purchase a helpful product using these links, we may receive a small commission for referring you – at no extra cost to you. These funds help us keep this blog up and running.
LE SSERAFIM's Outfits at Incheon Airport on Jan 5th, 2023
Sakura
Sakura 's karya mouline striped wool-blend sweater made up for a cute outfit, we were floored by her mint green bow-detaled shoulder bag from Acne Studios.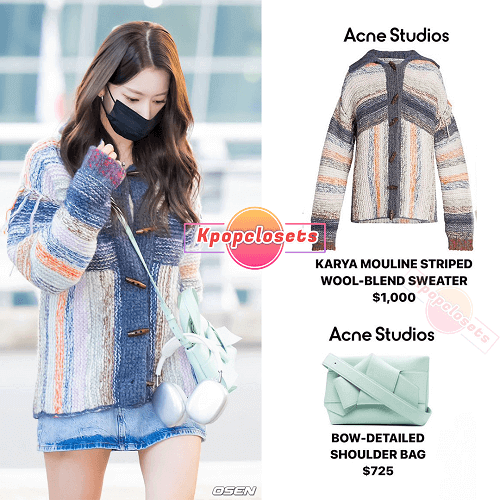 1.karya mouline striped wool-blend sweater
Eunchae
Next up we have Eunchae wore a blamacan robe coat beige from INSILENCE, and a baby blue softie shoulder bag from Mulberry.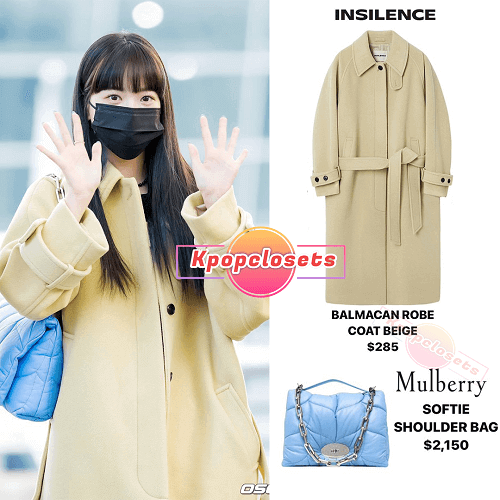 Kazuha
Kazuha looked stunningly memorable in her black square neck slim wool jacket, carring a mini kalimero bag from BOTTEGA VENETA.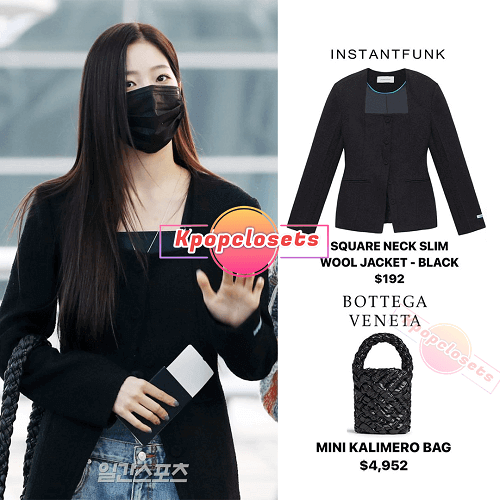 Yunjin
Yunjin's outfit is composed of a gray flower print puffer jacket from YUNSE and a white plaque logo fur mini bag.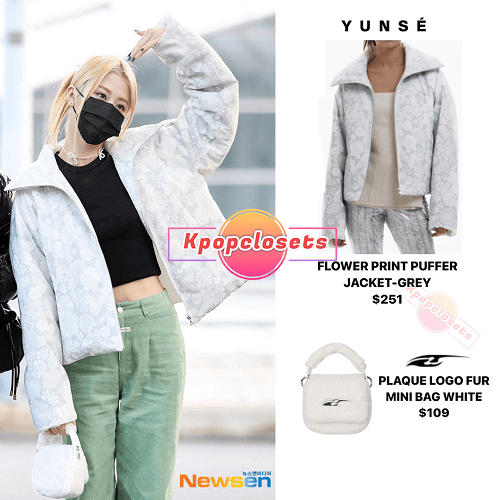 1.flower print puffer jacket- grey
Chaewon
Chaewon coverd a all black outfit with cat short down padding and a aley shoulder bag, all from LeAwi.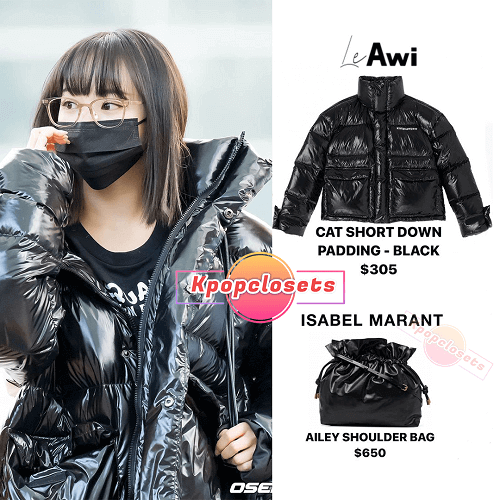 Le Sserafim is a South Korean girl group formed by Source Music and Hybe Corporation. The group consists of five members: Sakura, Kim Chae-won, Huh Yun-jin, Kazuha and Hong Eun-chae. Le Sserafim debuted on May 2, 2022, with the release of their first extended play, Fearless.
Everytime i saw le sserafim performing, i really cant help feeling them so cool, passionate n charismatic group. They have such strong individuality too. Their intros always so cool. Love to see those hydra intro parodies on tiktok lol, "Do you think i am fearless?"
Le Sserafim is such a well-balanced group. Despite having two izone members, hybe didn't show any favoritism towards any member and were equally promoted. I wouldn't even say that Le Sserafim was made to debut Sakura and Chaewon but it's more like they took the opportunity to include already well known idols to debut in their group.
As a kpop stan, when someone mentions Le Sserafim, I wouldn't even think of just Sakura and Chaewon because all members are equally as important. They were trained to be a part of the group. Just look at Sakura's singing and dancing (it improved drastically after izone) and hybe completely changed Chaewon's image from being sweet in izone into this baddie in Le Sserafim while also utilizing Kazuha's ballet skills and Yunjin's opera voice in their performances along with Eunchae's cuteness which everyone adores.
Le Sserafim is such a great group and every member shines in their performances. Their eyes shine and they smile when performing. You can clearly see their passion when performing. You can also tell that they are a team and they uplift and support each other and work well together.
If you like this post, share it with a friend who might like it as well. And don't forget to follow our Pinterest Page for more news on Korean fashion & beauty!