FIFTY FIFTY (Korean: 피프티피프티 Pipeutipipeuti) is a four-member girl group launched by ATTRAKT in South Korea in 2022. "Official debut.
Although it was only 4 or 5 months since their debut, the English version of "Cupid" released by FIFTY FIFTY has entered the Billboard Hot 100 list, and has become one of the only 5 girl groups in history to have entered the Hot 100 list team, and the song also boarded the global Spotify global hit list.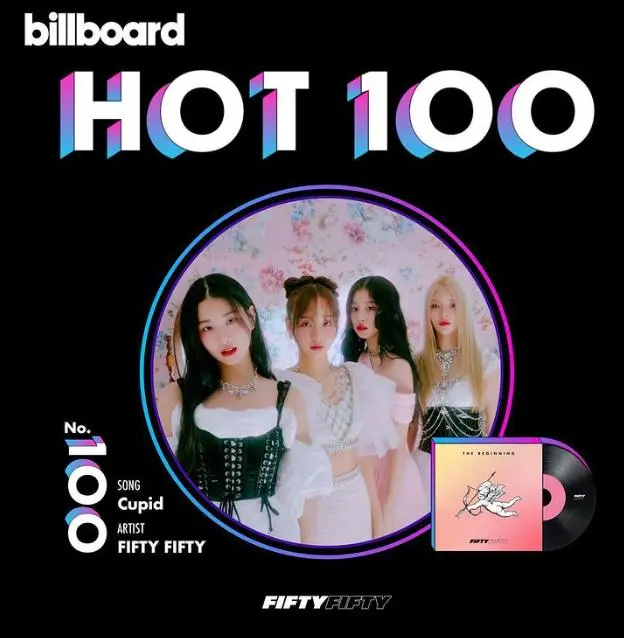 How good is this score? You can see how long it took for other girl groups to break into the Billboard Hot 100 list. Earlier, NewJeans set a new record with 156 days, BLACKPINK took 1 year and 10 months, and Wonder Girls took 2 years and 8 It took 6 years for TWICE and 6 years for TWICE. Even BTS, which is very popular overseas, needs 4 years and 3 months to reach such a milestone.
However, it took FIFTY FIFTY just four months to reach the top of the Billboard Hot 100 chart. The results are very impressive.
FIFTY FIFTY is actually a 4-member girl group consisting of Keena, Saena, Sio and Aran, with an average age of only 19. Although all four girls are from South Korea, they rarely use English names, which is obviously aimed at developing overseas markets.
The name FIFTY FIFTY has a very special meaning. It means "50 vs 50" and "50:50". A higher place, striding towards a better direction, with the different voices of 4 people, they broaden their musical field.
FIFTY FIFTY believes that they have different colors, but together they can create different sparks, balance each other, and show different styles and charms.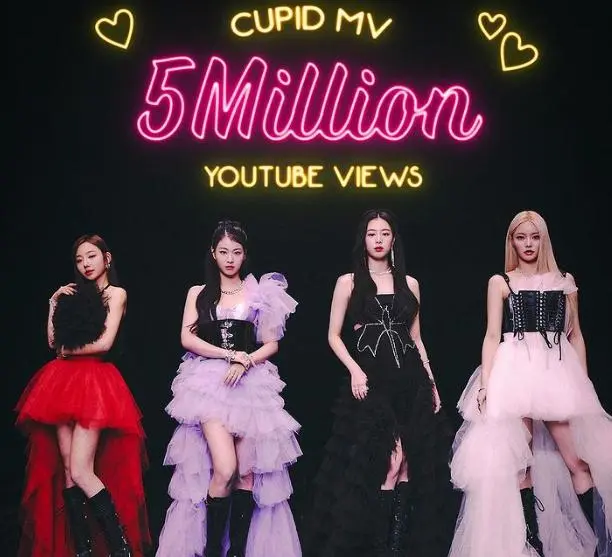 FIFTY FIFTY is worth the wait
Although FIFTY FIFTY has achieved excellent results overseas, and the song "Cupid" has also gained popularity, it has not aroused much discussion in Korea, and the song is not even seen on many music charts.
Some people think that the reason why "Cupid" can attract overseas audiences is because the lyrics of the English version of the song seem to match the song better than the Korean version, and the song was originally created for the platform, so it can gain enough on social platforms. Attention, can also lead to discussion and use.
It is not common for Korean girl groups to become popular overseas first, and then go the other way to enter the Korean market, but many netizens praised it as clever. Because FIFTY FIFTY was born out of the small management company Interpark Music, companies like this may have to wait a long time to push their idols to TV or radio, or they have to rely on unique tricks to break out. But such a reverse marketing method can create voices and discussions for girl groups, which is actually very beneficial to their development.
FIFTY FIFTY's future development in South Korea is worth looking forward to.
#fifty fifty kpop