Everyone is aware that every lady should wear a wedding dress to her nuptials, yet wedding dresses come in a variety of hues. When making a decision, consider the symbolism of the wedding dress. In general, white wedding dresses are popular among brides. Let's know about the meaning of the colors of wedding dress.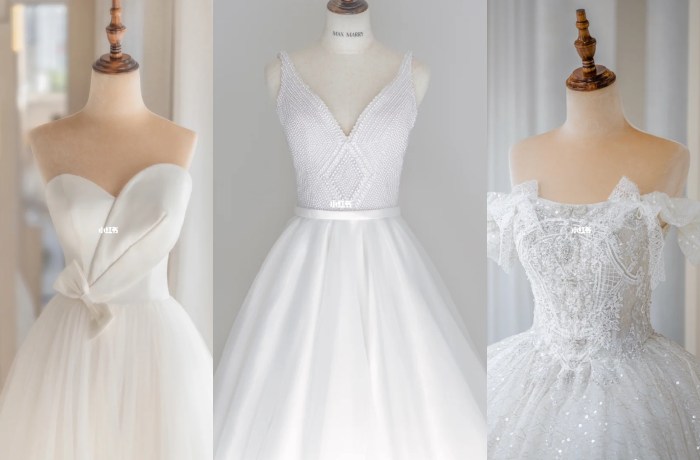 1.White Wedding Dress
When it comes to wedding dress, most of us will first choose the white dress, usually make it rules. Since ancient times, white bridal gowns have represented innocence and purity. Throughout ancient times, the color white has stood for innocence, purity, and virginity. White is the customary hue for bridal gowns in the West, and it is frequently interpreted as a representation of the bride's devotion to and faithfulness to her husband.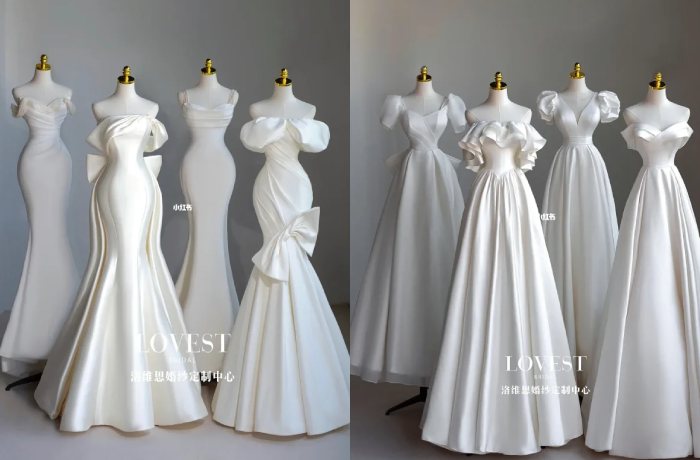 White wedding dress are frequently regarded as a representation of tradition and elegance. Brides who wish to look elegant and ageless on their special day frequently choose them. Brides who want to stand out from the crowd and make a statement often choose white wedding dress.White wedding gowns are a classic that will always be in fashion. They are a lovely way to declare your love for your spouse and begin your new life together.
2.Pink Wedding Dress
Brides-to-be are favoring pink wedding gowns more and more frequently. A number of looks for a wedding can be created with the romantic and feminine color pink. Pink wedding dresses can be customized to fit any bride's unique style, from delicate and gentle pastel tints to bold and colorful tones.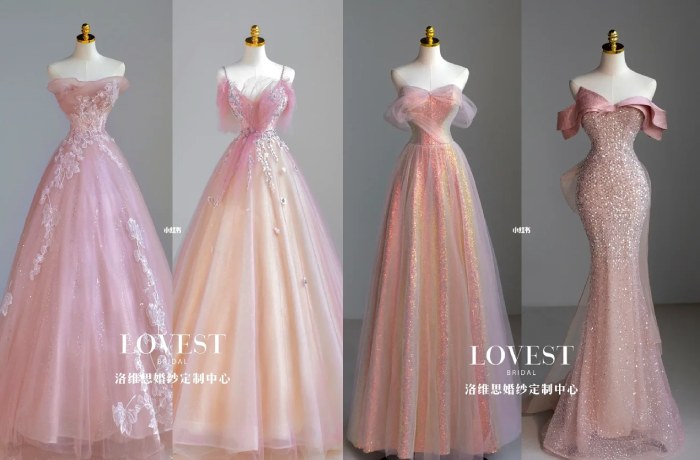 Any sort of wedding is ideal for pink wedding gowns. A pink wedding dress will look stunning whether it is a classic church wedding or a more contemporary outdoor wedding.
3.Blue Wedding Dress
A bride can make a distinctive and lovely choice by wearing a blue wedding dress on her big day. Blue is a color that stands for faith, truth, loyalty, intelligence, wisdom, trust, and heaven. Also, it is a peaceful color that can add calmness and harmony to the wedding day.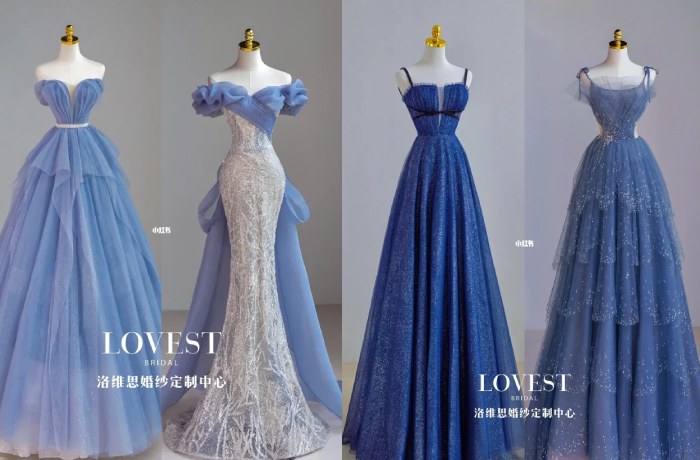 A blue wedding dress might be an entirely blue gown or a classic white dress with blue embellishments. There are many different colors of blue available, including sky, navy, royal, baby, and powder. A blue wedding dress can be chic and refined or flirtatious and exciting depending on the tint.
4.Green Weeding Dress
Brides-to-be are favoring green wedding attire more and more. Green is the ideal color for a wedding dress since it represents nature, development, and renewal. Moreover, it is a hue that brings good fortune and wealth, making it a wonderful option for a wedding dress.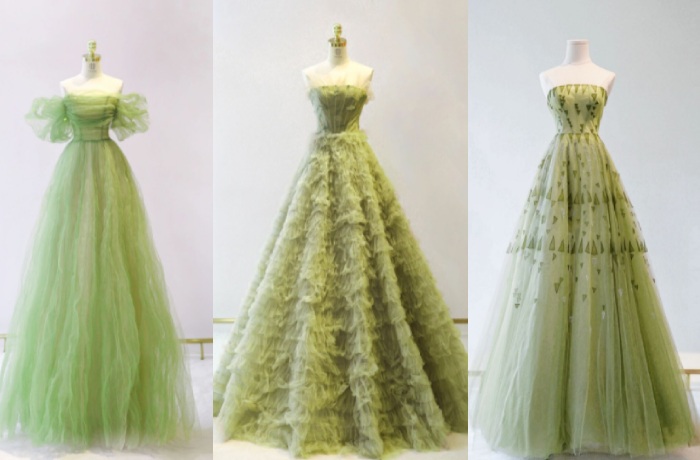 Accessorizing green wedding gowns with various hues and fashions is possible. A white veil and pearl jewelry are the ideal accessories for a traditional appearance. A colorful belt or sash can give the garment a pop of color for a more contemporary style.Green wedding dresses are a great way to make a statement on your special day. Whether you choose a traditional or modern style, a green wedding dress is sure to make you stand out from the crowd.
5.Red Wedding Dress
Red is a color that has been associated with love, passion, and romance for centuries. It is no surprise, then, that red wedding dresses have become increasingly popular in recent years. Red wedding dresses are a bold and beautiful choice for brides who want to make a statement on their special day.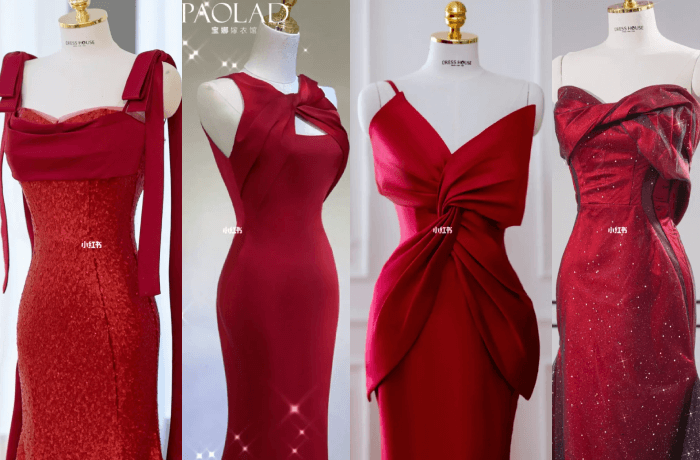 6.Yellow Wedding Dress
Ladies are frequently wearing yellow wedding dresses. Yellow is a cheery and lively color that can infuse a wedding with happiness and excitement. Moreover, it is a color that conjures up images of sunlight and joy, making it the ideal choice for a wedding.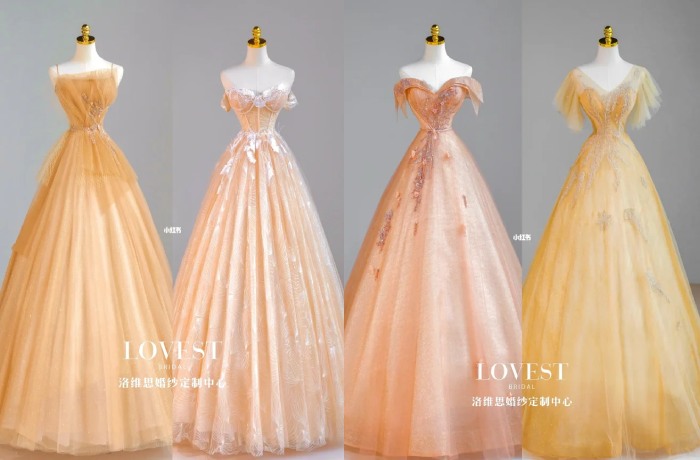 Yellow wedding dresses can be paired with a variety of accessories to create a stunning look. From delicate jewelry to bold and colorful shoes, there are many ways to accessorize a yellow dress. You can also choose to add a splash of color with a bright bouquet or a colorful veil.
 7.Black Wedding Dress
Black wedding dress are a daring and distinctive option for a bride. Earrings can be a terrific way to make a statement on your wedding day because they are frequently viewed as a symbol of independence and strength. Black wedding gowns come in a range of designs, from traditional and classy to contemporary and edgy. Lace, satin, and tulle are just a few of the materials that can be used to create them.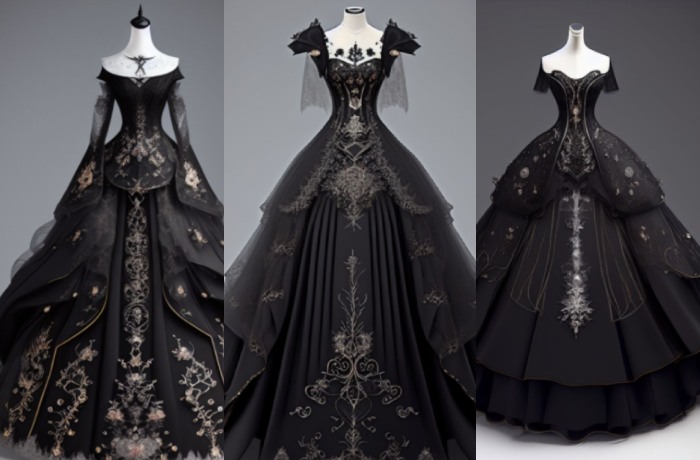 Black wedding dress can be a fantastic way to stand out on your big day. They are a daring and distinctive decision that will set you apart from the competition. A black wedding dress is certain to add even more significance to your big day, whether you go for a traditional or contemporary style.
 8.Purple Wedding Dress
Purple is a color associated with majesty, wealth, and refinement. It is a color that is also linked to imagination and creativity. Due of these factors, a lot of brides are choose to wear purple on their wedding day.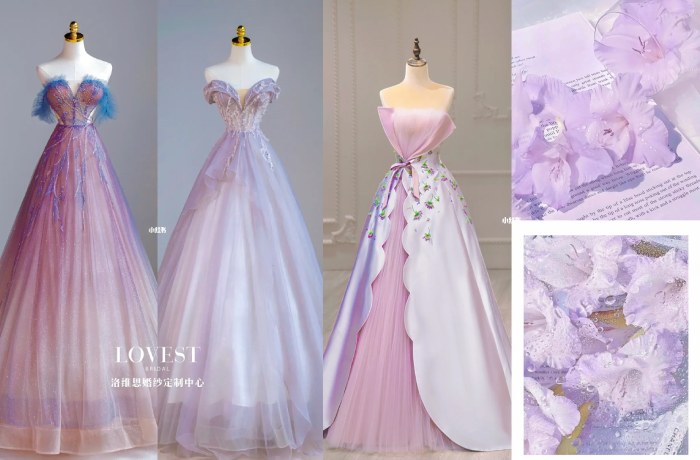 You have a lot of alternatives when it comes to adorning your purple wedding gown. There are several types of jewelry available, including pieces with pearls, diamonds, and crystals. Also, you can select from a range of headgear, including tiaras, veils, and headbands. Also, you have a selection of footwear, including flats, pumps, and sandals.
The above is about the meaning of different color wedding dresses. No matter what style of color wedding dress you choose, it is sure to make you look and feel beautiful on your special day.