The countdown to Twice's comeback has begun.
On their official SNS channel, Twice posted a timetable graphic at midnight on the 15th with the teaser schedule for their upcoming 12th mini album, "READY TO BE."
TWICE will release a range of contents, such as album trailer videos, concept pictures, and music video teasers, beginning with the track list on the 17th.
The official release date of the album is March 10. He intends to use a live comeback performance on this day to interact with his audience. creating a productive schedule and increasing anticipation for the next release.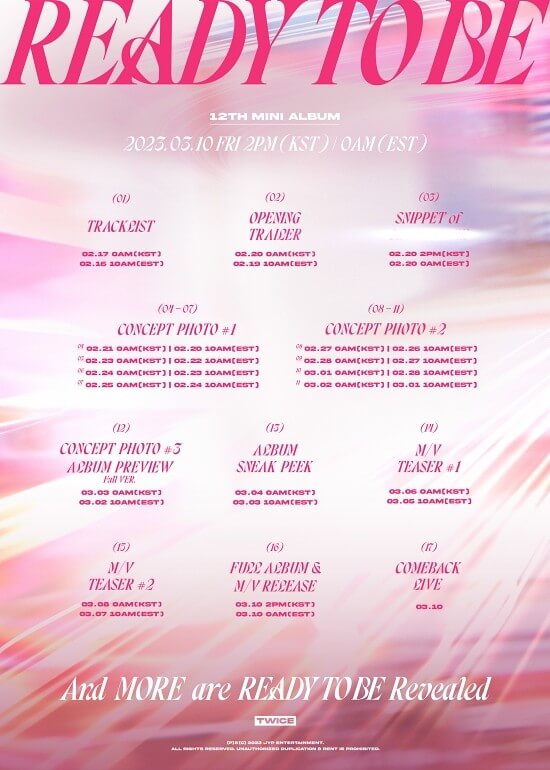 TWICE's first album in almost 7 months is titled "Ready to Be." The 11th mini album, "Between One and Two," earned positive reviews from fans in August of last year.
The English song "Moonlight Sunrise," which was pre-released before the new album, was also made available in January. With widespread appeal, it debuted on the Hot 100 main list of the US publication Billboard at number 84.
On the 10th of the next month at 2:00 PM, Twice will release a new album on various music streaming services (00:00 Eastern time in the US). Pre-orders are presently being filled.