Replenished with our hues Teenage Fresh Comeback, STAY C (Showcase)
We will undoubtedly demonstrate what STAY C's Teen Fresh is to you.
'Teenager+Fresh' was improved with STAY C. It reflects both healthy sentiments and the youthfulness of youngsters. It also melted a message of warm support.
Aisa declared her assurance, "The earlier work had a mature vibe, but it has drastically changed. It drew out its attractiveness at the start of the debut. It is brimming with positivity and the group's signature kitsch."
"We've planned something that only we can do!"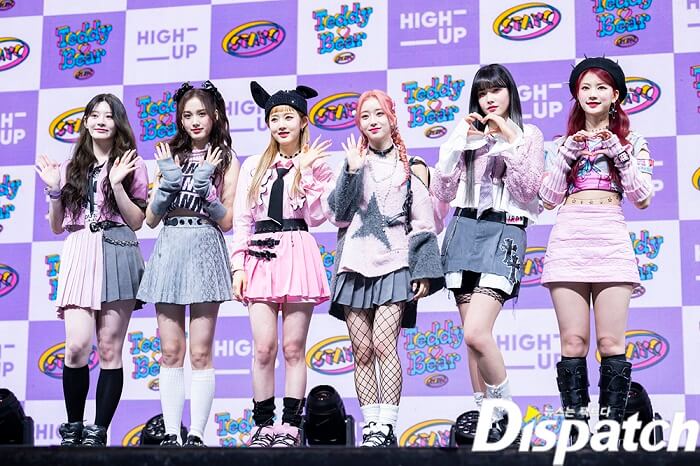 On April 14, STAYC conducted a media presentation at Yes24 Live Hall in Gwangjin-gu, Seoul, to celebrate the release of their new single album, "Teddy Bear."
The song's title is "Teddy Bear." It belongs to the pop punk genre. The lyrics reflect uplifting ideas that offer comfort and hope, much like a dependable teddy bear who became my own hero.
I thought that this time as well, I could provide assistance and solace. Anybody can make a mistake, says "Teddy Bear" as he rubs his shoulders. There are lyrics for "Airplane Mode," Aisa remarked. It implies that you can sleep soundly.
Yoon chose the line, "I'm doing well; it might be jealousy." There are instances when someone hurts you. It is about maintaining bravery while contemplating.
A fantastic connection existed between "Teddy Bear" and the choreography. Impressive is the adorable point choreography that looks like a bear. They leaped about the stage, jumping with vibrant enthusiasm.
Says Sieun "There is no doubt that the medium of this song is a teddy bear. "Poppy" is a cat in the b-side song. A bear and a cat were my attempts at points."
The challenge fever was anticipated once more. With their Japanese debut song, "Poppy," STAYC previously generated a lot of buzz. The challenge was accepted by both senior and junior members of the music industry, including New Jeans, Le Seraphim, NCT Dream, and Red Velvet.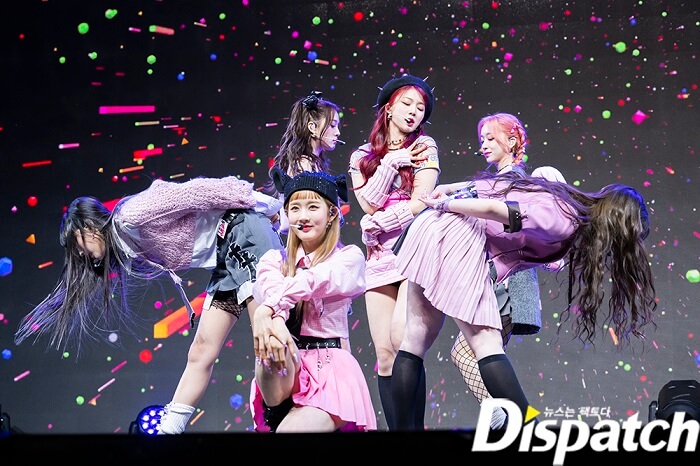 Yoon chuckled and said, "Even though the song had its premiere in Japan, everyone adored it. Everyone rose to the occasion with charm and skill." He spoke.
Poppy is a song for dancing. I converted a Korean song from Japanese. The catchy chorus is distinctive. Yoon has a cool, high-pitched voice that is alluring. Another point is the dance involved in changing into a cat.
STAYC is regarded as the 4th generation's representative. His trophy collection from the previous year included the Gold Disc Rookie Award and the Bonsang. Additionally, they frequently won music competitions.
What are the aims of the members? Si-eun spoke first and remarked, "If I said there was no pressure on grades, it would be a lie. I made an effort to concentrate on the song's message as well as the performance's flawlessness."
She went on, "The goal is to make the listeners feel reassured and supported. Through Stay. C, I intend to cheer up the people. I hope we become a byword for solace and optimism."
Additionally, they underlined who they were. Added Sumin, "I returned to Teen Fresh the same as last year. I want to be told that StayC is a good fit for this kind of business."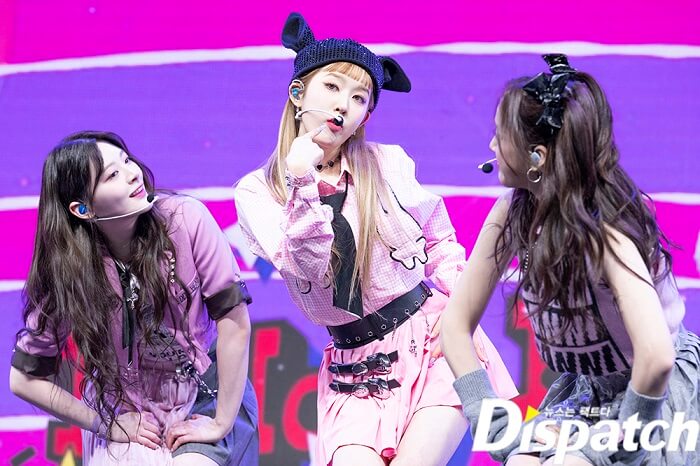 "While grades are important, I believe that a group's longevity is more crucial. Considering that it has been two years since our debut, we still have a ways to go. We'll work hard again this year."
At six o'clock on the 14th, STAYC makes a significant music website announcement about a new album. They host a fan showcase and spend special time with their followers at 8:00 PM.