New Jeans achieved a double million seller. Following 'OMG', their debut album also exceeded 1 million cumulative sales.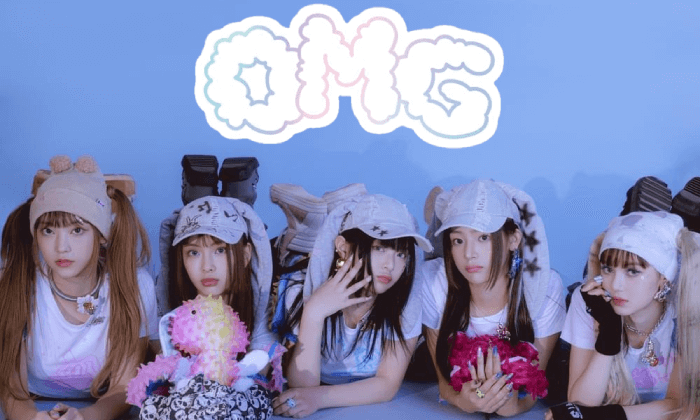 In August of last year, New Jeans published their first album, titled "New Jeans." As of the 11th, 1,036,811 copies of this album had been sold overall (by the Circle Chart total).
Since 2011, when Circle Chart began compiling reliable statistics, New Jeans is the first album by an artist to sell over a million copies. I felt a genuine feeling of fearful growth as a result.
As a result, six months after his debut, he had two million-selling records. With their single album "OMG," New Jeans sold their first million copies last month.
With "New Jeans," New Jeans broke the previous Initial Chodong record for girl group debut albums. Within a week of its release, the album sold over 300,000 copies.
And not just that. Upon its January release, the single album "OMG" sold 700,000 copies in its first week and 1 million in three. which enjoyed unheard-of popularity.
The musical score remains popular. Songs by New Jeans ranked 1–3 on the weekly charts of Melon, Genie, and Bugs, three of the biggest domestic music websites. "OMG," "Hip Boy," and "Ditto."
Also, it's doing well on international charts. For five weeks straight, the songs "Ditto" and "OMG" were on the US Billboard "Hot 100" list. 'OMG' achieved a record for itself, placing 74th overall.
Let know more about the meaning of  'OMG' :
The song OMG is about the wonderful sensation of falling in love. The astonishment connected to their feelings is described by NewJeans in the song's lyrics. Everyone is interested about them and asks them who this man is. They are completely focused on him and joyful for the time they are experiencing.
The band describes all the wonderful effects this man has on the song's protagonist throughout the first half of the song. He can make her laugh, lift her spirits when she's down, and most importantly, he's always there for her whenever she needs him. While everyone else is interested in learning more about this individual.
The chorus gives a charming glimpse of what it's like to be in love. NewJeans describe these feelings as if they are experiencing them for the first time and with great intensity. That is what they mean when they repeatedly say "OMG," "oh my god," in the lyrics: they can't believe how intense these sentiments are and are thankful that they are allowed to feel them.
All the typical infatuation-like actions, such as obsessing over him, recognizing that life has no purpose without him, and feeling "crazy," are signs of intense love. Everything appears more vibrant when you're in love, and this can swiftly develop into an addiction-related disease.
The protagonist's sense of comfort in possessing him is the subject of the song's second half. She sings, "With you, nothing intimidates me," suggesting that this love has finally given her all she needs. She has love, therefore she can be alone. She is content to have a support system. From this vantage point, OMG's lyrics look incredibly innocent, as if the song's protagonist is experiencing love for the first time ever.
OMG is a beautiful, passionate love song, and that's what the lines "I'm crazy about you, I'm happy" actually mean. You make me feel secure; I never before felt so strongly that I could rely on someone. A current hit tune that is relatable to everyone: In our lifetimes, we have all experienced this.