On the morning of February 16, 2023, the girl group "New Jeans" attended the "Seoul Public Relations Ambassador Appreciation Plaque Awarding and Appointment Ceremony" held at Seoul City Hall in Jung-gu, Seoul.
New Jeans took a heart-to-heart pose with Seoul Mayor Oh Se-hoon.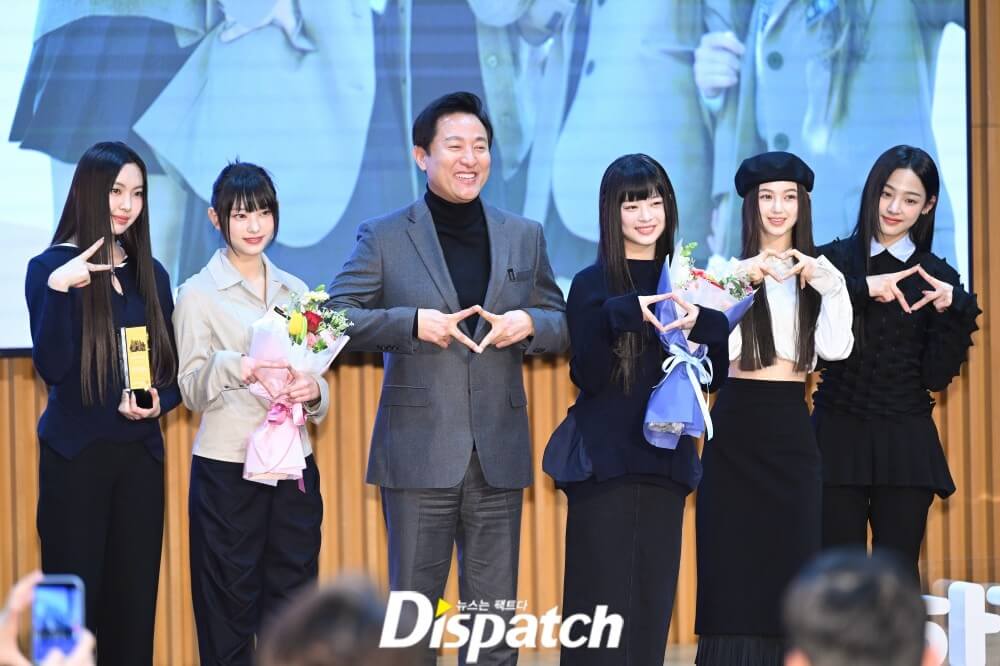 Meanwhile, actors Choi Bul-am and Noh Joo-hyun, singer New Genes, Sean, Kim Seok-hoon, YouTuber Shuka World, doctors Yang Jae-woong & Yang Jae-jin, broadcasters Oh Sang-jin & Kim So-young, tick-talker Onpapa, makeup artist Jung Saem-mool, Pinkfong, Baby Shark, Korean painting Kim Hyun-jung and others attended.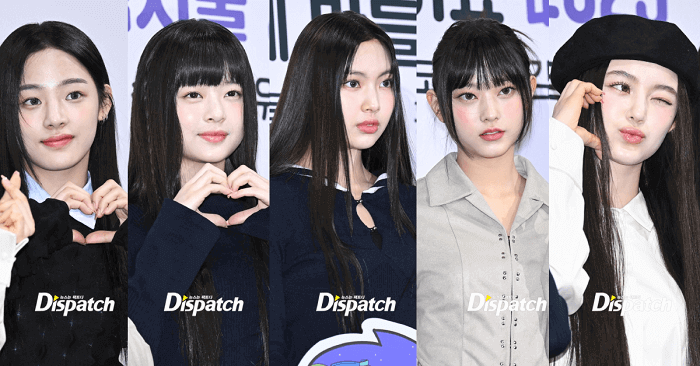 Let's check out the outfit that Newjeans worn today.
Daniel completed a unique fashion with a white crop top and black pants. The slender waist line drew attention.
With a black top and pants, Minji completed a sophisticated look. The innocence was enhanced by the hand-heart stance.
Hani flaunted her innocence while wearing a blue knit and jeans. Freshness was imparted by the hand-heart stance.
Hyein finished off a stylish ensemble with a navy knit and black jeans. The eye was drawn to the attractive image.
Harin displayed a distinctive look while wearing a khaki shirt and black jeans. They attracted attention with their appealing aesthetics.