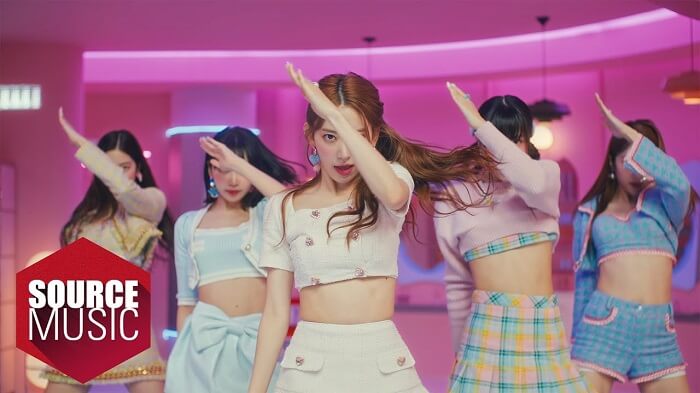 LE SSERAFIM's first Japanese Single was released on January 24th,2023. The song FEARLESS Japanese version of LE SSERAFIM's debut title track Fearless. The music video was also re-token, all numbers were have a fresh look.
Now, prepare to be amazed as we have a closer look at the absolutely stunning outfits showcased by LE SSERAFIM in FEARLESS Japanese version Music video.
We collect the product link for you! Just click and buy it !
Please note: This post contains affiliate links to products we trust and recommend. If you choose to purchase a helpful product using these links, we may receive a small commission for referring you – at no extra cost to you. These funds help us keep this blog up and running.
Yunjin MV Look #1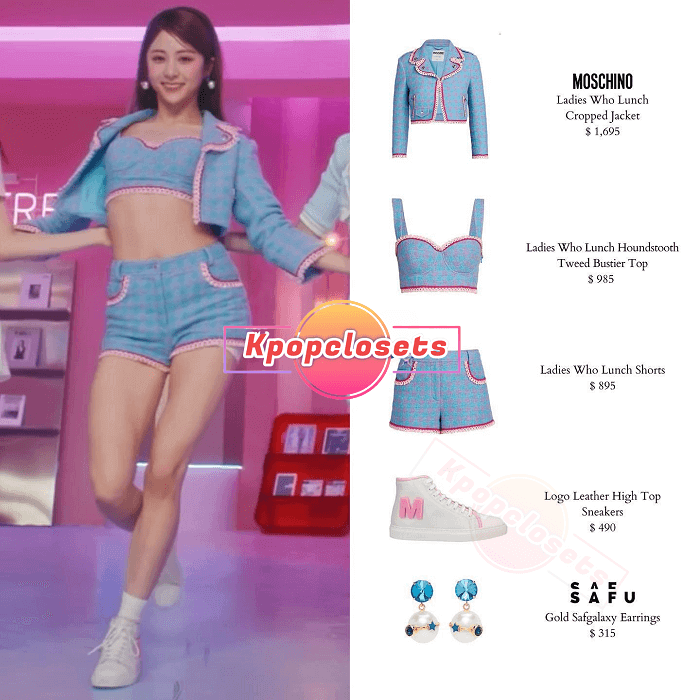 Kazuha MV Look #1
Next, we have Kazuha. She reached maximum beauty in this chic,fashion, glamorous outfit. To pull this look off, Kazuha went for a black crystal spike heart top and paired with nameplate flared leg tousers, both from AREA.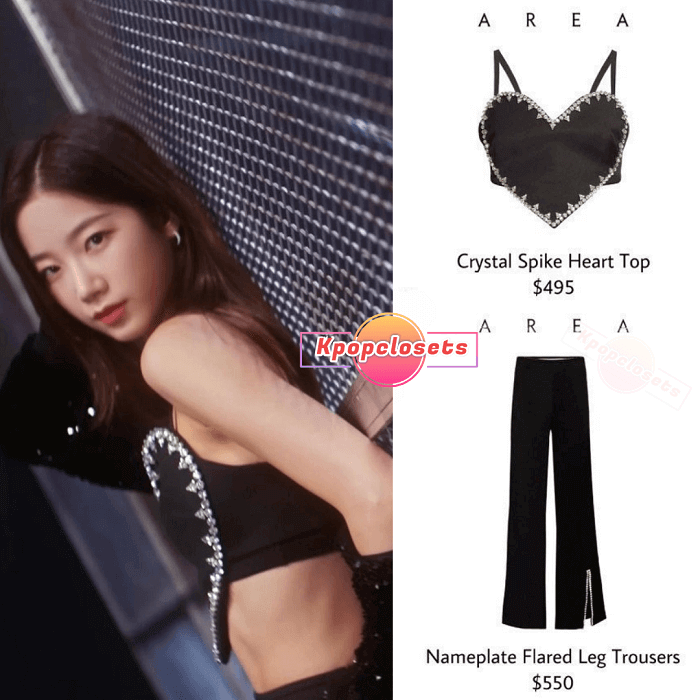 2. nameplate flared leg tousers
Kazuha MV Look #2
As for the second MV look, Kazuha pulled off a cute look by coupling a stylish yellow multicolor cotton jacket and skirt, paired with laser-cut leather ankle boot from AGL. So Amazing!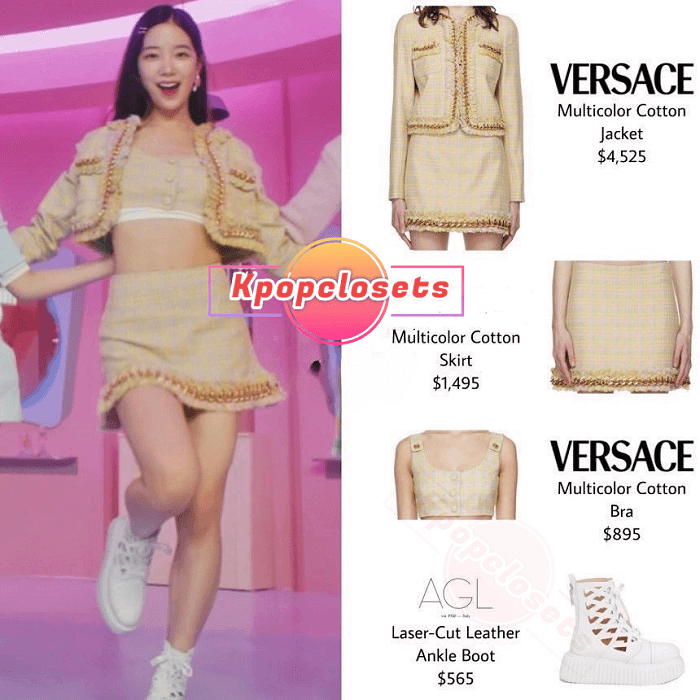 2. laser-cut leather ankle boot
If you like this post, share it with a friend who might like it as well. And don't forget to follow our Pinterest Page for more news on Korean fashion & beauty!
Below were the netizen's comments on LE SSERAFIM's first Japanese Single FEARLESS
DramaGrandpa : It's fun when a Japanese word is the same as the Korean one. Cognates are great for language learning.
LargeNutbar : This video is so different from the Korean version, but I love them both. The fimmies killin it yet again!
Takagixu : I feel like the black and white high fashion feel of the Korean MV suits the song more, but I really liked the bright colourful beginning part of this MV more. The girls look great, special shout-out to Sakura, she looks really pretty!
lost_capybara : Having such a colorful retro hair/makeup studio set with the pastels and the fantasy chess/garden set before transitioning to the city roof set at the end (more in line with the original's look) was cool. It makes the MV look kinda cutely whimsical despite the sleekness of the song, I like it.
boringsky : I prefer it to the Korean version but it's not as good as the Antifragile & Impurities mvs – I don't think the mv really conveys a concept of fearlessness. But they all look great, I love the outfits and the sets are pretty, and I appreciate that there's more dance scenes and more Eunchae than in the Korean version. So all in all it was a nice video and I enjoyed it, but it doesn't have much of a wow factor/it's not gonna go down on any best MV of all time lists