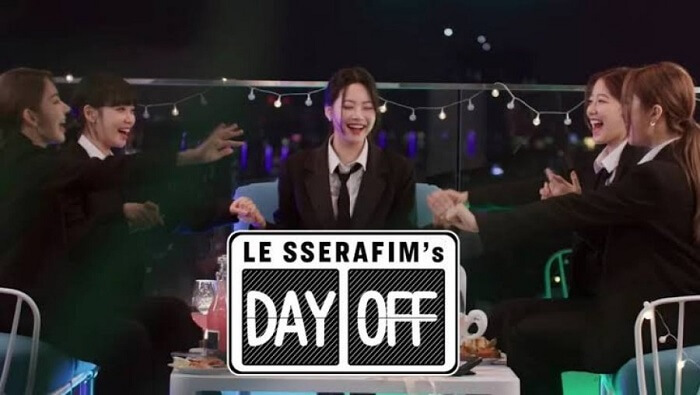 DAYOFF is a variety web series by LE SSERAFIM celebrating the end of the group's promotions for their latest album releases, starting with their debut FEARLESS.
Today, Let's check out the cute pajama set of the girls in DAY OFF Season2 in JEJU EP.2 We collect the product link for you! Just click and buy it !
Please note: This post contains affiliate links to products we trust and recommend. If you choose to purchase a helpful product using these links, we may receive a small commission for referring you – at no extra cost to you. These funds help us keep this blog up and running.
LE SSERAFIM outfit details for [DAYOFF] LE SSERAFIM's DAY OFF Season2 in JEJU EP.2 on January 4th 2023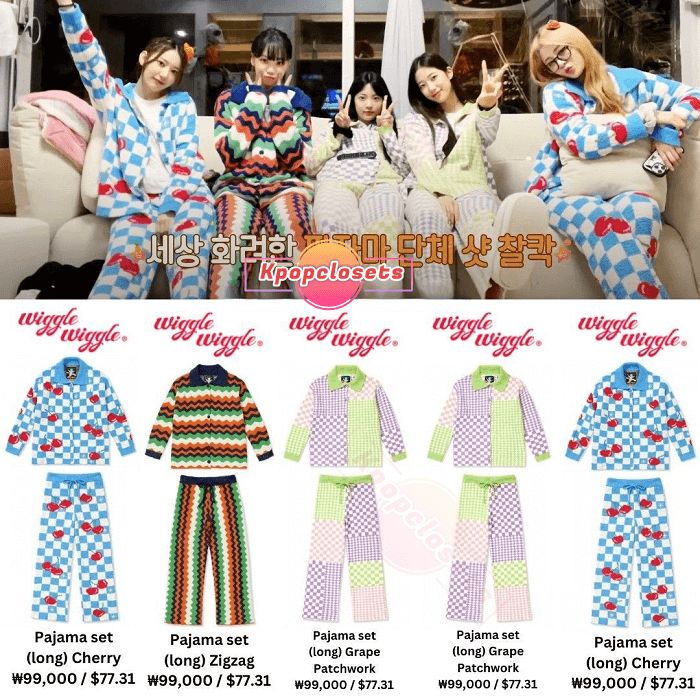 Sakura & Yunjin 's Look
First, we have Sakura and Yunjin wore a very cute cherry pajama set from wiggle wiggle. We're obsessed with this colorful look brought to the table.
Kazuha & Eunchae 's Look
The two janpanese girl of the group is soooo glamorous!!! They both chose grape patchwork pajama set from wiggle wiggle for the casual look .
Chaewon's Look
Finally, the zigzag pajama set from wiggle wiggle is definitely suits Chaewon.
If you like this post, share it with a friend who might like it as well. And don't forget to follow our Pinterest Page for more news on Korean fashion & beauty!
Let's know more about the Brand wiggle wiggle !
Wiggle Wiggle is a local cloth design brand of South Korea. The idea of Wiggle Wiggle is distinct colors and unique designs, a lifestyle brand that takes care of your daily life.
The solgan is Always witty, welcome to wiggle wiggle! wiggle wiggle is a lifestyle brand that makes your daily life brighter and more colorful.
And Below were the netizen's comment on the TV show LE SSERAFIM's Day Off Season 2 in Jeju
Sunasoo : They are so individually charming but when you bring them together it's infinitely magnified.
SapphireHeaven : Eunchae showing reaction images of herself on her phone is the funniest thing ever. While it's not technically a full vacation because they're still expected to make content, I'm glad hybe gives these fun activities for the girls to do to reward them for their hard work after a comeback.
TL_Unbalance : They have some of the best vibes in the industry when together. Lovely fun episode! 🥰 and props to SouMu and the managers for organising everything!
flyfern : My favourite le sserafim variety is back!!! Eunchae is extra cute in this episode, Ynjin is extra loud and Zuha is living up to her newfound I status. It's crazy how fast I fell in love with this group