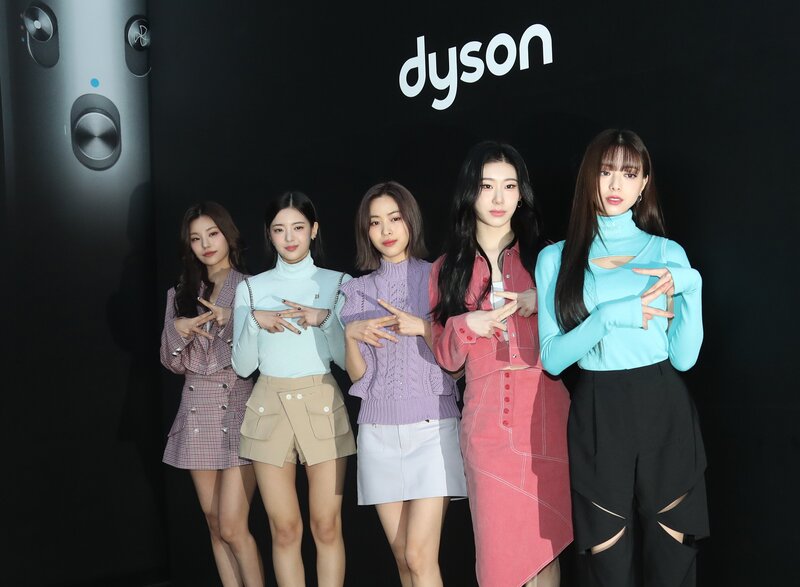 ITZY made an appearance in the Dyson Style Lab pop-up shop wearing chic attire!
ITZY took a group picture while at the "Dyson Style Lab" pop-up store's opening ceremony in Seoul. They wear a variety of hues and clothing styles that are both casual and fashionable.
Check out these striking ensembles sported by the ITZY members! We collect the product link for you, just click and check out now.
Please note: This post contains affiliate links to products we trust and recommend. If you choose to purchase a helpful product using these links, we may receive a small commission for referring you – at no extra cost to you. These funds help us keep this blog up and running.
1.YEJI's Outfit
Yeji from ITZY looked stunning in a pale purple dress. She is donning a KWAK HYUN JOO 23SS Separation Pearl Point jacket. Apparently, the suit isn't released yet, but according to the designer, it should be shortly. As for her shoes, a pair of GANNI Mary Jane heels.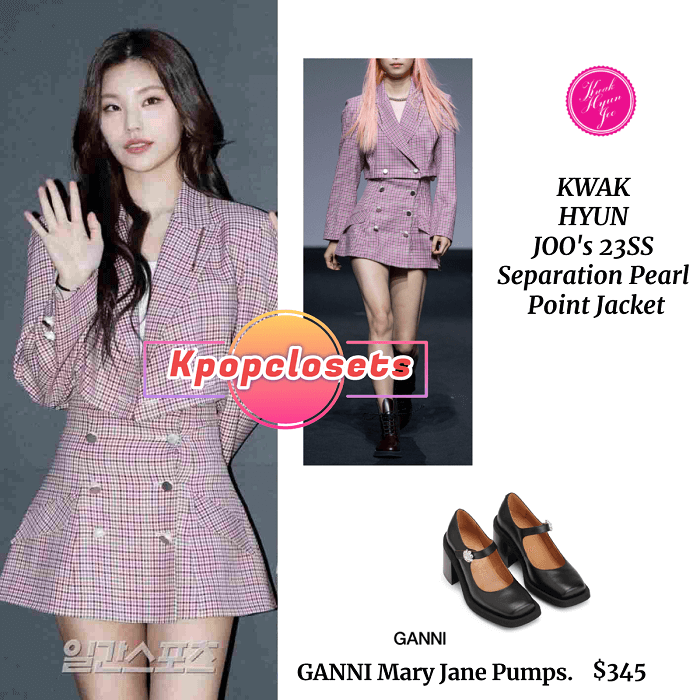 1.Separation Pearl Point jacket
2.LIA's Outfit
Lia's dress by ITZY is light and airy. She is wearing a KIJUN Stitch turtleneck top and Cargo Wrap shorts from the same company for her bottom half. SERGIO ROSSI Sr Nora are her shoes.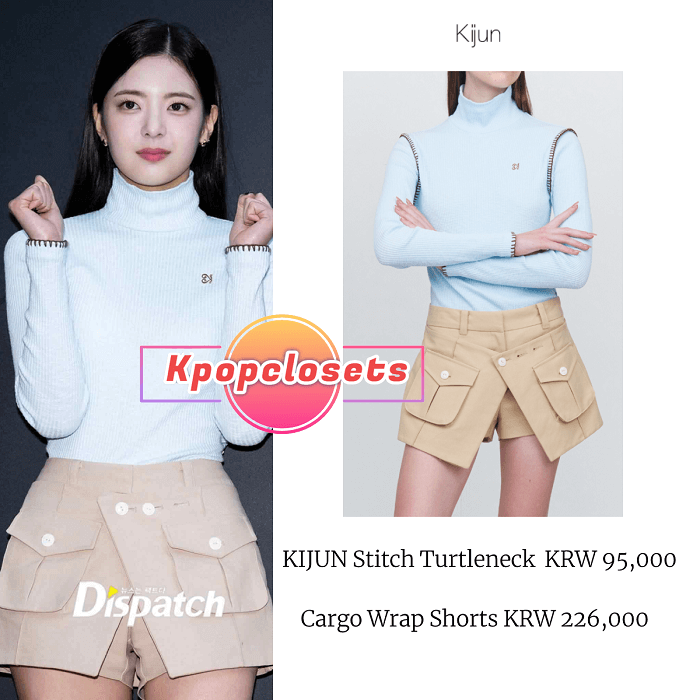 3.RYUJIN's Outfit
In this ESSENTIEL ANTWERP shirt, Ryujin from ITZY looks stylish and lovely. This sweater has ruffles and is lavender. Additionally, she is sporting a pair of SALT&CHOCOLATE 412246005 sneakers.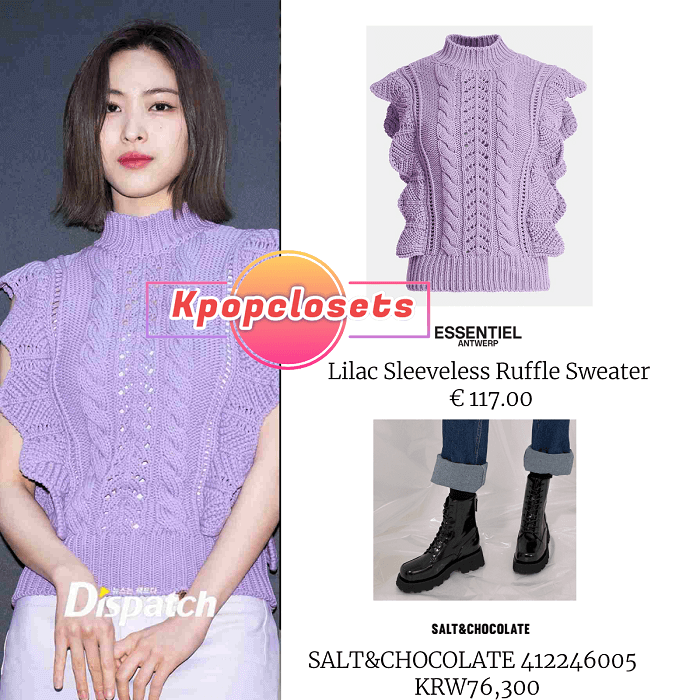 4.CHAEREYEONG's Outfit
It's really nice how Cailing from ITZY is clothed in pink. She dressed in SEOUU's attire. These are stitch coats, and her bottom is a bias skirt with a white tube underneath.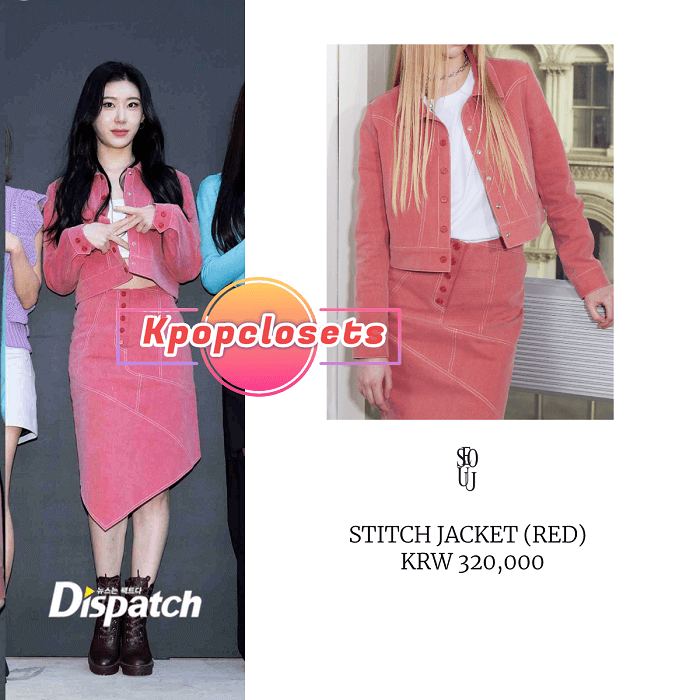 5.YUNA's Outfit
ITZY's Yuna wore a vivid blue and dark outfit that was both stylish and attractive. She wears cutaway leggings on the bottom and a cutout shirt on top.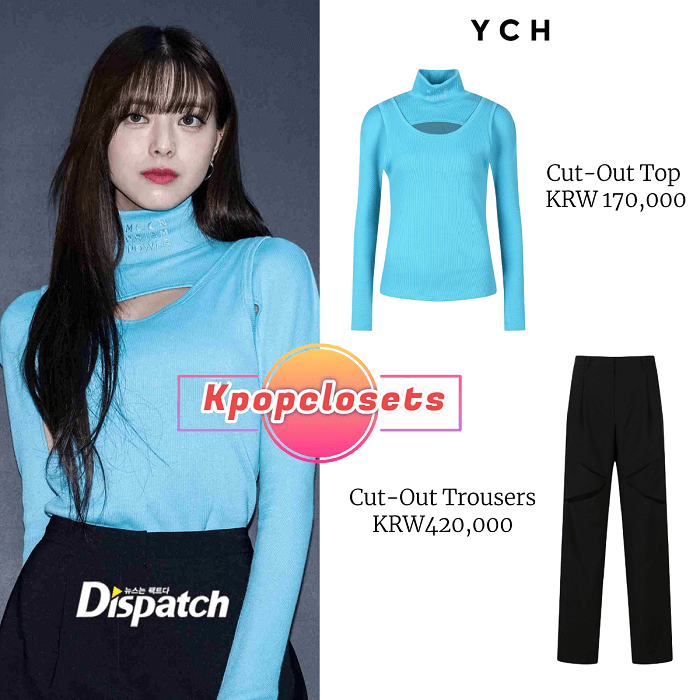 If you like this post, share it with a friend who might like it as well. And don't forget to follow our Pinterest Page for more news on Korean fashion & beauty!
The five members of ITZY arrived in bright and stylish outfits. First, Yeji and Lia sported vintage-inspired sportswear, while Ryujin and Chaeryeong looked cute and colorful in coordinating patterns. Lastly, Yuna wore a unique 90's style dress with a modern twist.
Inside the store, ITZY were able to view Dyson's latest fashion accessories and experiences. This includes a selection of Dyson hair dryers, luxury air purifiers and technologies, and customized gadgets.
The group was also able to try out some of the innovative products in the store. They were especially excited to try out the Dyson Supersonic Hair Dryer which allows you to dry your hair in half the time, while protecting the hair from damage and quickly diffusing air to create a smooth, shiny look.
The members highly praised the products, saying they appreciated the multi-functional features and interesting designs of the new gadgets. Yeji even described the products as "a great way to try out different styles".
Overall, the visit to the Dyson Style Lab Pop Up Store was a great success and the members of ITZY were very impressed with the unique items the store had to offer.