(G)I-DLE comeback on May 15th…The new album name is 'I feel'
(G)I-DLE officially announced a comeback in May. It has been 7 months since the 5th mini album 'I Love'.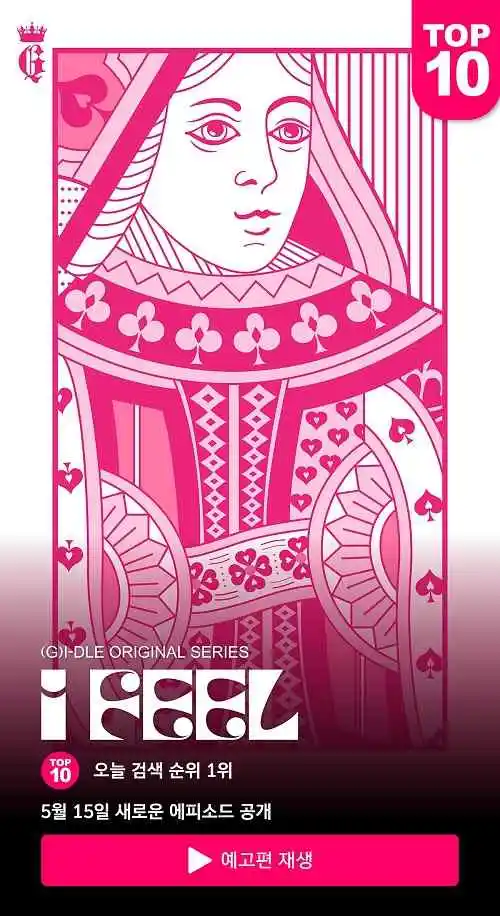 'Cube Entertainment' announced on the 18th, "(G)I-DLE will release a new album 'I feel' on May 15th." Specific information related to the new album, such as the form of the album, will be released later.
The poster for 'I Feel' was also unveiled. Inspired by Trump's Queen card. In the upper left corner, instead of the 'Q' meaning queen, the 'G' of (G)I-DLE was placed.
It is decorated like the main screen of the OTT platform. Words such as "Top 10," "(G)I-DLE Original Series," "No. 1 in search rankings," and "New episode released on May 15th" added curiosity.
(G)I-DLE hit a career high last year. They recorded two consecutive hits with the title song 'Tomboy' from their first regular album 'I Never Die' and the title song 'Nude' from their mini-album 'I Love'.
Join the girl group Daejeon in May. After Le Seraphim released their 1st regular album 'Unforgiven' on the 1st of next month, and Espa released their mini album 'My World' on the 8th, they will release new releases one after another.
Meanwhile, (G)I-DLE held their 3rd fan meeting at the SK Olympic Handball Stadium in January. They will make a comeback with 'I Feel' on May 15th.