The Kpop Girl Group Blackpink stared the largest world tour BORN PINK WORLD TOUR , announced 36 shows from October 2022 to June 2023 spanning Asia, North America, Europe, and Oceania, with additional dates to be added in the future.
The numbers finished the performance in Bangkok, Thailand and departed from Incheon  Airport to Hong Kong, China. As the girl group headed to Incheon International Airport to depart for the journey to Hong Kong, China, couldn't help but notice their chic outfits.
Here is a breakdown of their respective looks! We collect the product link for you! Just click and buy it !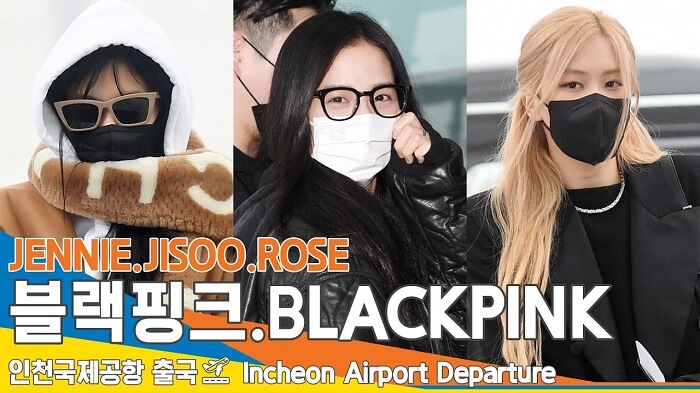 Please note: This post contains affiliate links to products we trust and recommend. If you choose to purchase a helpful product using these links, we may receive a small commission for referring you – at no extra cost to you. These funds help us keep this blog up and running.
Blackpink's outfit Departed from Incheon Airport to Hong Kong on January 13th 2023
Jennie
First, we have Jennie wore a show-stopping zip-up lambskin jacket from LOEWE paired with a drawstring wide-leg jeans from Maison Margiela. Jennie picked Chanel's quilted matelasse handbag and a pair of forum blod shoes from ADIDAS to complete her casual yet stylish airport outfit.Of course, fashion single product is indispensable, she chose the shearing scarf from Chanel and the sunglasses from GENTLE MONSTER. Jennie is so cute like a baby bear.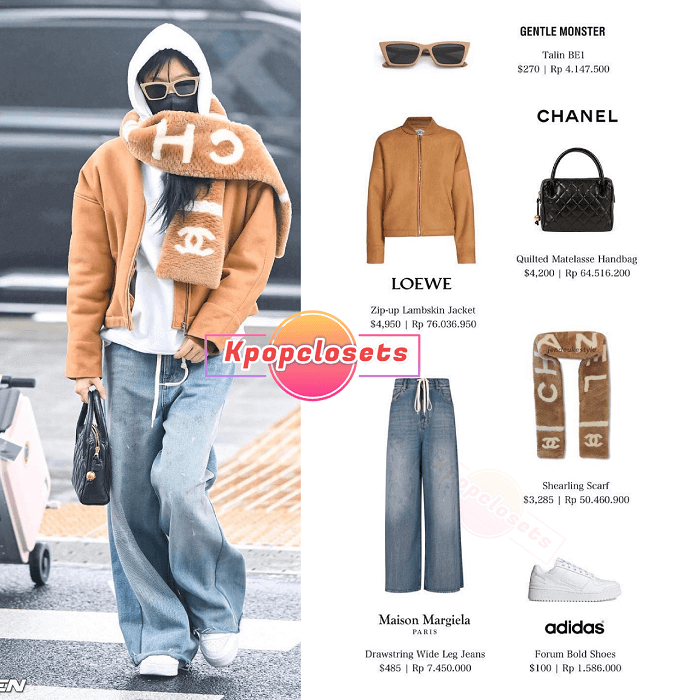 Jisoo
Next Jisoo opted for a black jacket with a black gothic hoodie from R13 inside that she paired with a stylish Dior lady bag to complete her look.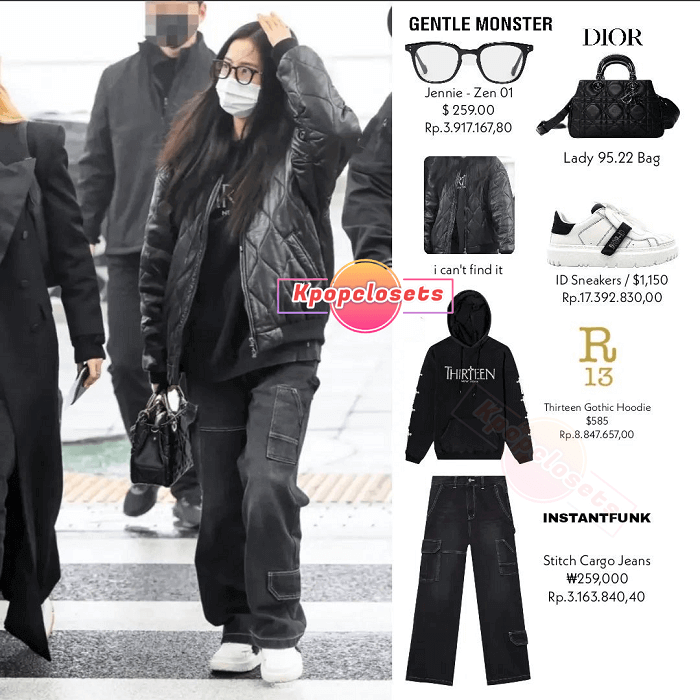 Rosé
Rosé's all-black look consisted of a long tuxedo dress coat worn over volume bootcut jeans both from SAINT LAURENT which she paired with
the riot leather high top sneakers and a hobo bag was to die for. All the fashion items are from Saint Laurent.  Rosé is the ambassador of Saint Laurent, so you can usually find she own the YSL fashion.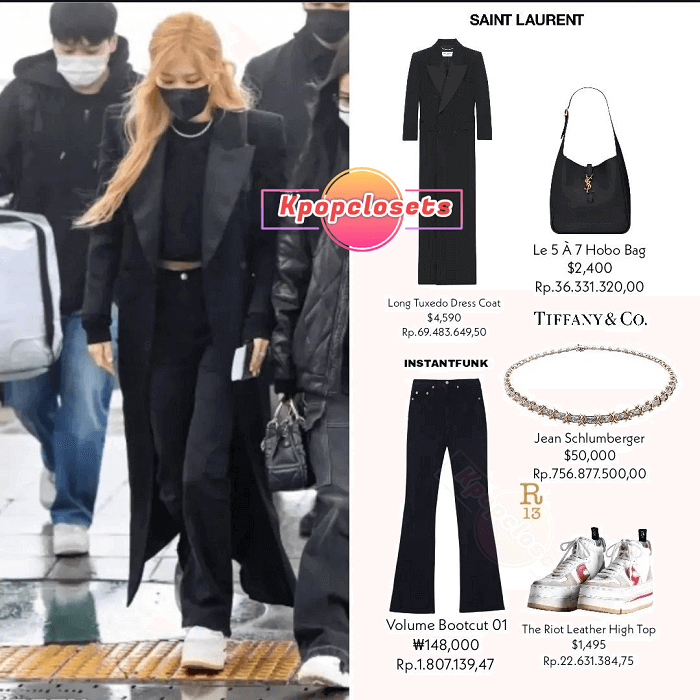 Lisa
Lisa had the casual vibe on in her chill and cool outfit which have white crewneck sweatshirt and long pants on. A success through postitivity cap from Casablanca and a large romy bag from CELINE that enhance her look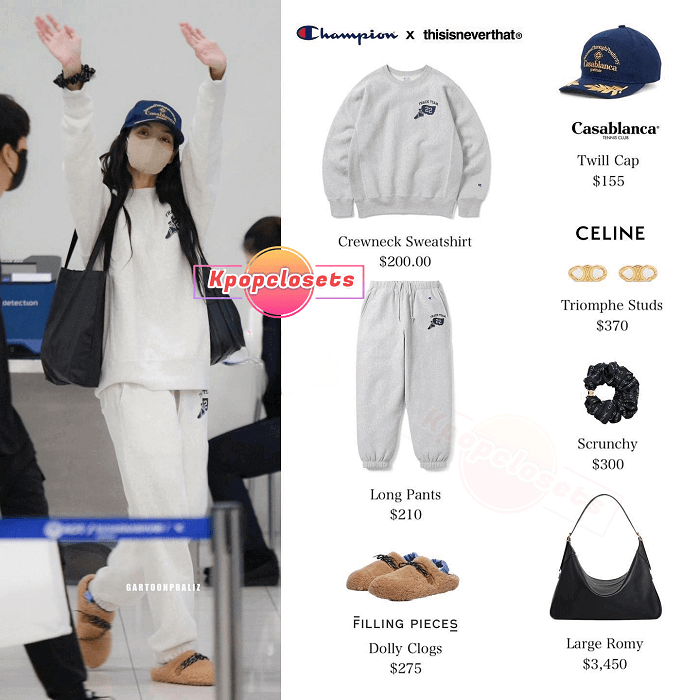 3.success through postitivity cap
If you like this post, share it with a friend who might like it as well. And don't forget to follow our Pinterest Page for more news on Korean fashion & beauty!
Massive crowds turn their attention to BLACKPINK's ROSÉ who shined bright at Paris Fashion Week as a global brand ambassador for Saint Laurent. BLACKPINK's ROSEANNE PARK, also known as Rosé, attended Paris Fashion Week as a global ambassador for Saint Laurent.
Blow are the netizens comments on blackpink :
highrocko : I keep forgetting Jisoo's the baby sister of her family. Always a fun dynamic to see her as the oldest in the group.
zakaurpy : I must admit PV was one of my least favourite BP tracks at first but it gets better and better the more you listen and I absolutely love it now.
ontheway : i do not like Pink Venom, like at all. But wow does the addition of live instruments make a real difference for me. Brings it alive and the girls look like they are having FUN which is really what makes this pop