South Korea's popular girl group BLACKPINK sang at the Coachella Music Festival (2023 Coachella Valley Music and Arts Festival) at 12:00 noon Taiwan time today. The group performed on the stage of Coachella in 2019, and returned after 4 years , the members were very moved, and they said that this is all thanks to Blinks (fan name), and thank you for the invitation to the Coachella Music Festival. The K-pop girl group became the festival's first Korean act to headline the festival.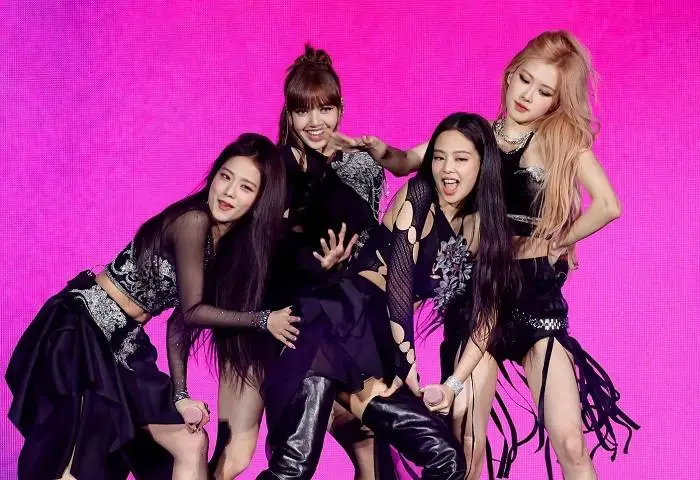 Pretty in pink, the members first took the stage in black and pink Dolce & Gabbana ensembles true to their group name. Let know more about  all BLACKPINK members outfits at Coachella 2023
Blackpink Outfits in Coachella 2023
Jennie Coachella Outfits 2023 #1
Jennie, in one of her debut ensembles, enters the stage first, singing a remixed version of her single "You & ME" with a new rap version while sporting sky-high pigtails and a top covered in diamonds and pearls. In this sophisticated and elaborate outfit, Jennie gave her solo performance on stage. Jennie stands out from the crowd greatly because to the unique clothing that DeniCheur produced just for her.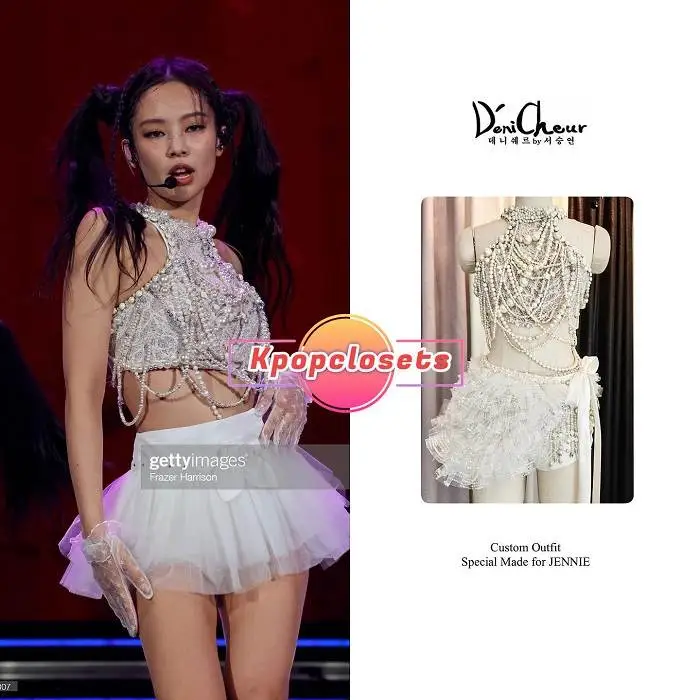 Jennie Coachella Outfits 2023 #2
For her second look , Jennie looks so sexy with her outfits. She opted a halter body suit and a spiral cut-out single sleeve from RUI. Jennie finished her coachella outfits with a paneled over-the-knee-boots from Masion Margieia.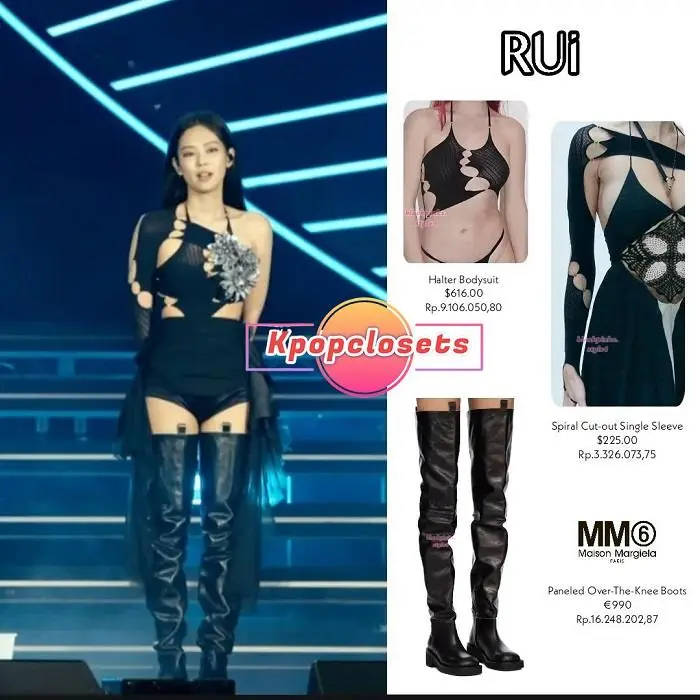 Rosé Coachella Outfits 2023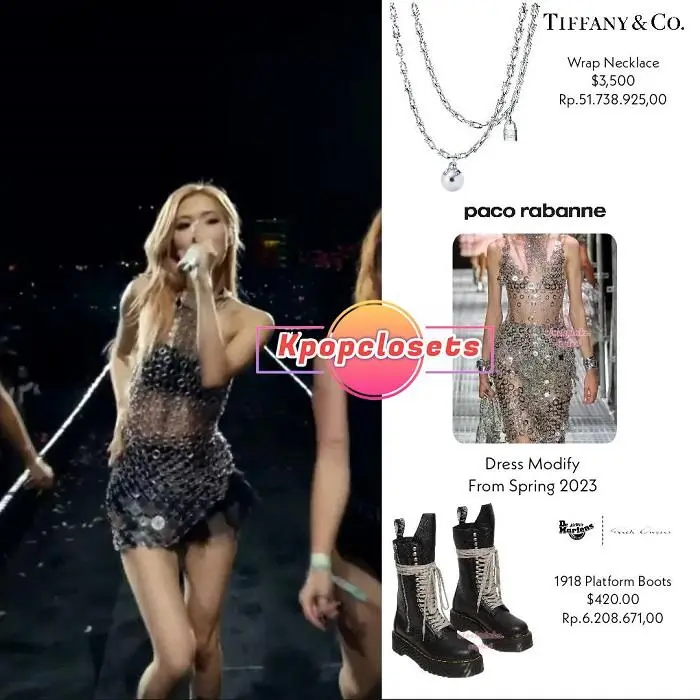 Rosé performed her iconic song "On The Ground' with her bling bling dress from PACO RABANNE SPRING 2023. She wore a 1918 platform boots from Dr.Mariens. The Wrap Necklace from TIFFANY & CO is so dazzling.
Jisoo Coachella Outftits 2023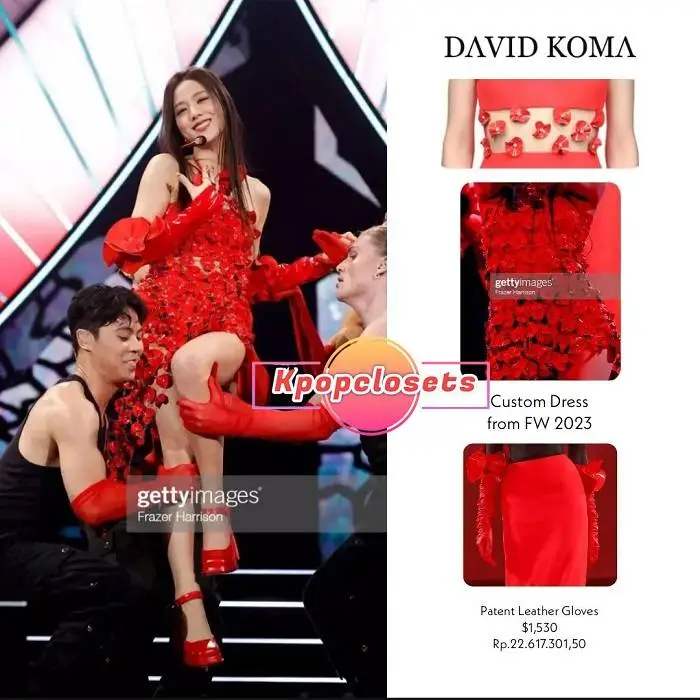 Jisoo wore appropriately for her debut single "Flower" in a red asymmetrical dress made of plastic flowers and matching elbow length red gloves.
Lisa Coachella Outfits 2023
Blackpink Lisa once shown that she is very unique while performing her song "Money" on stage by using her most outstanding dance techniques. She is donning a metallic body suit from MUGLER and a laser-cut body suit from YUEQI that was developed specifically for Lisa.
2.customized laser cut bodysuit
Coachella is an annual music festival that takes place in Indio, California. It features a variety of concerts, activations, and activities to honor a diverse spectrum of singers. Blackpink, Bad Bunny, Björk, Frank Ocean, Gorillaz, Rosalia, Boygenius, Charli XCX, Calvin Harris, and Willow Smith are among the performers this year.
Jennie, Jisoo, Rosé, and Lisa focused on what they do best as BLACKPINK collectively throughout the historic and joyous set: making Blinks feel noticed. Additionally, by giving each member a chance to shine on their own, they enabled for the display of their uniqueness, and on one of music's biggest venues, no less.