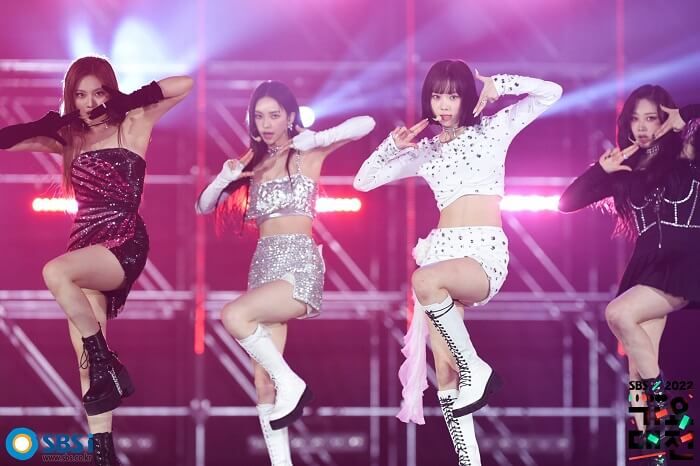 On December 24th, Aespa attended the SBS Gayo Daejeon Performance in Seoul. The girls made wonderful stage performances. All the members looked so incredible, Netizens couldn't contain their emotions and took to Twitter to admire their stage presence and out-of-this-world visuals.
The girls tore up the stage with performances of their two hit singles, "Girls" and "Illusion." They oozed confidence and swag and had their fans screaming for more.
Here are the details about their stage outfits and style. We've collect the link for you, only click the link and find the same clothes.
Please note: This post contains affiliate links to products we trust and recommend. If you choose to purchase a helpful product using these links, we may receive a small commission for referring you – at no extra cost to you. These funds help us keep this blog up and running.
Giselle
Wearing the feather-trim off-shoulder top for Giuseppe Di Morabito, Giselle oozed elegance in the rather minimalist outfit. With the Cuban link chain, she looks so charming. She smiled at the camera and made hearts stop.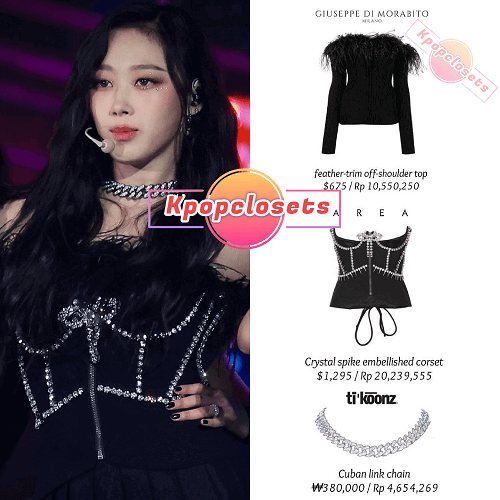 1. feather-trim off-should top
2.crystal spike embellished corset
Karina
As for karina, she pulled off a cute look in a crystal crop top and skirt. The picture couldn't contain her charisma as she smirked at the screen and tossed her hair.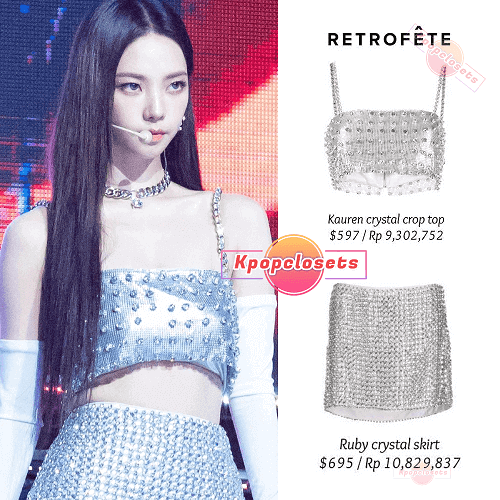 Ningning
Ninging made a pink and stylish appearance in Arabelle sequined strapless dress. Ningning went viral for her runway-ready looks on the red carpet, which gave off actress vibes.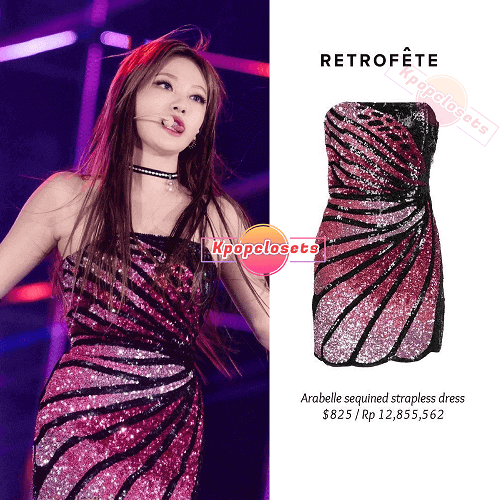 1. Arabelle sequined strapless dress
Winter
Wearing a tied mini dress with flash drilling, winter looks so attractive. She have been on point, this dress and her red carpet dress. She is stunning!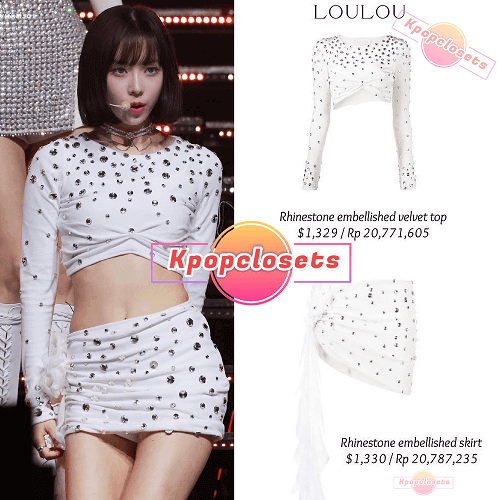 1.rhinestone embellished velvet top
2.rhinestone embellished skirt
Aespa's performances at SBS's 2022 Gayo Daejeon was so shock and unreal visual. Let's know about the 2 single song their performed at the Gayo Deajeon.
The single "Girl" was for their second extended play of the same name. It was released as the EP's lead single on July 8, 2022, by SM Entertainment.
"Illusion" is an electronic "high-energy" hip hop, synth-pop and dance song with bass-heavy chorus, and elements indicative of hyperpop.
Below is the netizens' comment on their show. Can't wait for their comeback!!!
SevensAddams comments:
Everyone was very much ON! They look amazing with back up dancers, they look so commanding. If only SM had more creativity to their stages. Like give us a Girls stage with these many dancers with a Spy/Black Widow or Kill Bill concept.
If you like this post, share it with a friend who might like it as well. And don't forget to follow our Pinterest Page for more news on Korean fashion & beauty!