Aespa successfully finished her first solo concert.
Aespa held her first solo concert 'SYNK: HYPER LINE' at Jamsil Indoor Gymnasium in Seoul on the 25th and 26th.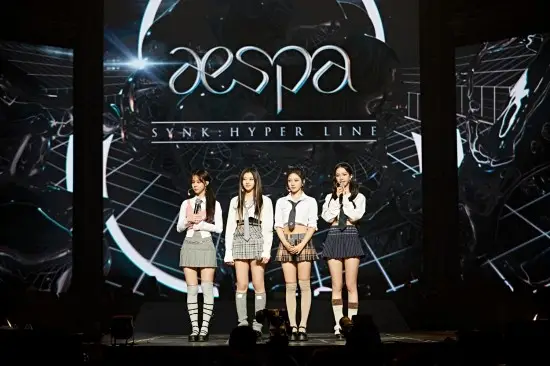 Aespa captivated online audiences in 79 regions of the Zen world with gorgeous visuals and intense performances. It was a performance that harmonized the metaverse worldview and presented a unique charm.
In particular, this performance is the first solo concert held by Aespa since her debut. A total of 25 songs, including a hit song parade, were presented, completing a rich stage.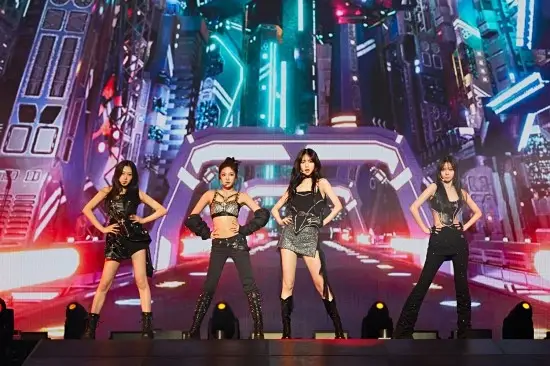 On this day, aespa passionately sang the debut song 'Black Mamba', 'Next Level', 'Savage', and 'Girls'. In addition to this, the stage of an unreleased new song was also released in advance, raising expectations for her comeback.
The members also specially prepared a solo stage. 4 people, 4 colors, boasted a variety of charms. First, Karina presented a powerful performance on the stage of 'Menajuri'.
Winter mesmerized the audience with her sweet voice through 'Mouth Shape'. Giselle's intense rapping of "To Hot For You" and Ning Ning's "Wake Up" stage were followed.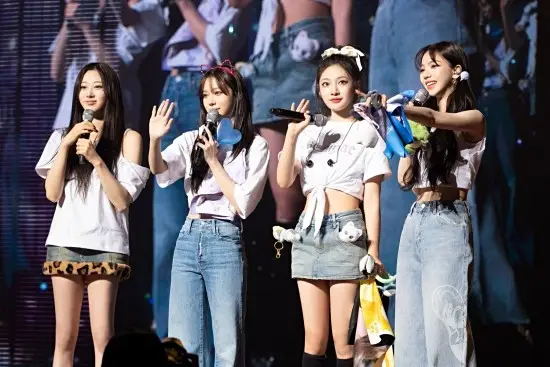 The audience enthusiastically enjoyed the performance, chanting along and cheering throughout the performance. At the end of the performance, a placard event was held to impress the members.
Aespasaid, "I prepared hard as it was my first concert, and I hope the stage was as good as that. In the future, I will show various sides of myself through various concerts."
Then, he drew attention by proving his extraordinary fan love by saying, "Please look forward to this comeback and future aespa activities, and I will make it a more growing aespa."
Meanwhile, Aespawill continue their world tour in Japan, starting with Osaka on the 15th of next month.