On March 17 in Glendale, Arizona, Taylor Swift launched her eagerly awaited "Eras Tour," presenting her set list and costume changes to the enthusiastic crowd for the first time. There was a lot to cover because Swift's last tour was five years ago and four more albums were released during that period.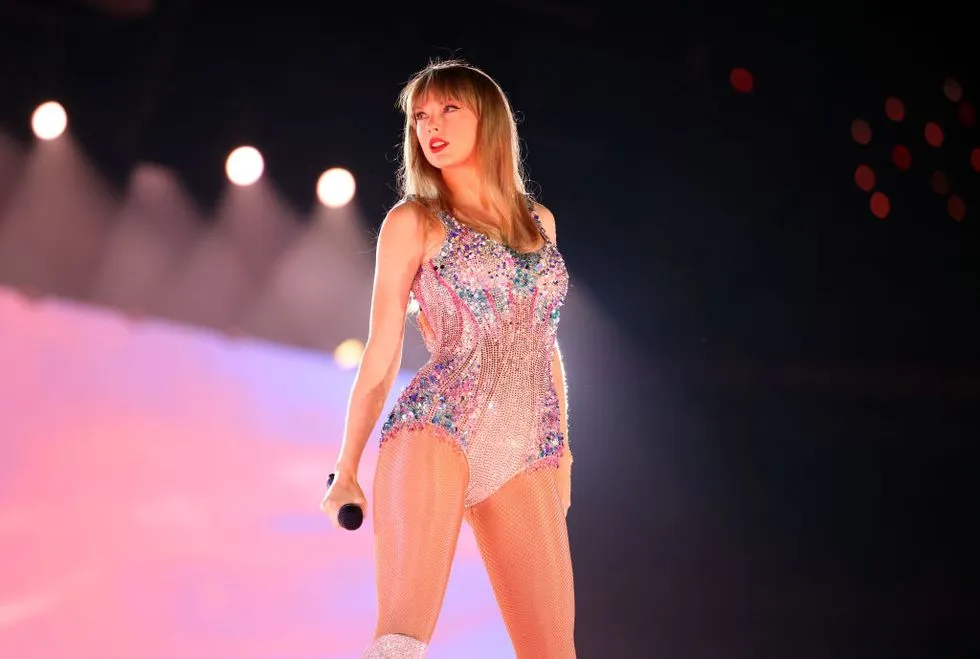 Swift told her 80,000 audience members from the stage, "I can't even begin to tell you how much I've missed you."
She said, "I don't know how to process all of this and how it's making me feel right now… let me start by saying you're making me feel fantastic."
Later, Swift stopped to say to the audience, "I'm trying to tell you I love you and I'm babbling."
Despite not being in exact chronological order, her concert apparently had pieces for each of her 10 albums. She started off by singing two songs off her 2019 album Lover, "Miss Americana & The Heartbreak Prince" and "Cruel Summer."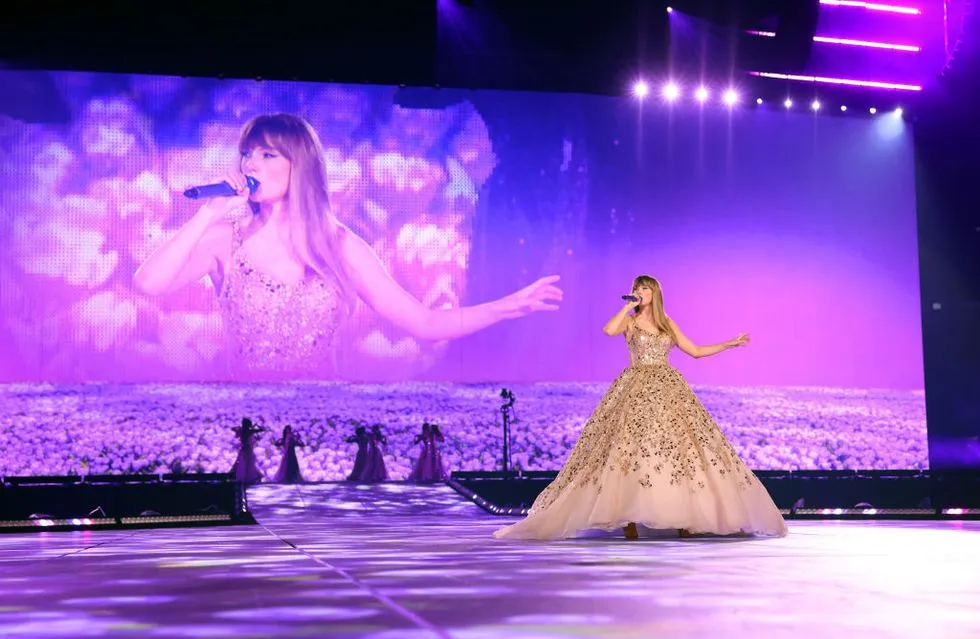 The pop star had 16 backup dancers, two stages, and costume changes throughout the night. For her Midnights hit "Lavender Haze," she rose on a platform in the middle of the stadium.
Later, she performed "Look What Made You Do" over a an array of versions of herself projected on screens behind her.
On the stage were some constructions, like a tiny hut covered in moss for songs from her album Folklore. She wore a custom Alberta Ferretti dress during that Folklore portion:
She also did a chair routine later in the performance, and devoted special time to her full 10-minute version of "All Too Well."
For her big hit rumored to be about ex-boyfriend Jake Gyllenhaal, Swift wore a red overcoat while fake snow fell around her as she sang.
And don't forget this silver suit look by Versace:
Below is her set list as it stands, but it's possible that Swift will expand her section devoted to the album Speak Now, as she is expected to re-lease the (Taylor's Version) of the album this year.
Lover:
Miss Americana & The Heartbreak Prince
Cruel Summer
The Man
You Need To Calm Down
Lover
The Archer
Fearless:
Fearless
You Belong With Me
Love Story
Evermore:
'Tis The Damn Season
Willow
Marjorie
Champagne Problems
Tolerate It
Reputation:
… Ready For It?
Delicate
Don't Blame Me
Look What You Made Me Do
Speak Now:
Red:
22
We Are Never Ever Getting Back Together
I Knew You Were Trouble
All Too Well (10 Minute Version)
Folklore:
Invisible String
Betty
The Last Great American Dynasty
August
Illicit Affairs
My Tears Ricochet
Cardigan
1989:
Style
Blank Space
Shake It Off
Wildest Dreams
Bad Blood
A different acoustic song each show:
Taylor Swift
Midnights
Lavender Haze
Anti-Hero
Midnight Rain
Vigilante S***
Bejeweled
Mastermind
Karma